Just a few blocks from the "Charging Bull" and "Fearless Girl" installations in the Wall Street district, NYC Baruch College High School girls came face-to-face with their financial future during their RTSWS field trip to the Securities Industry and Financial Markets Association (SIFMA) offices. 
Kay, a RTSWS student from Baruch, best states what the RTSWS financial projects she worked on during the semester means to her and her classmates in the video above:
"Math, and science and finance (aren't) really just some school subjects that I have to sit though. (They are) things I am going to need in the real world.I'm so lucky to be learning about it now, because so many young women, and youth in general, don't get the opportunity. It made me more aware of how much privilege I have to get educated on these topics… My entire group (of classmates), realized that it isn't just this fictional person named Jane – that it's going to be us when we graduate in two years and when we're in college…and then (when we're) independent…"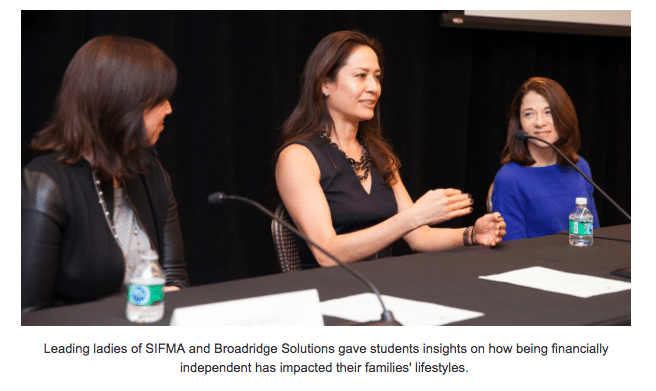 If they can see it, they can be it.
During the Manhattan field trip, these RTSWS students:
Met Melanie Mortimer, President SIFMA Foundation

Participated in a Q&A panel with top female Broadridge Solutions and SIFMA executives 

Learned about the college and career paths of these women

Learned too, about the gender pay gap and how to negotiate a raise

Were introduced to the SIFMA Stock Market Game
Broadridge Solutions, sponsor of the RTSWS program at Baruch College HS, is a provider of investor communications and technology-driven solutions to banks, broker-dealers, mutual funds and corporate issuers. The Broadridge women were classroom financial project instructors and guest panelists. They 
have meaningfully impacted these students' lives, many of whom had never before been in an office environment, met women executives nor heard about the trajectories of women in finance.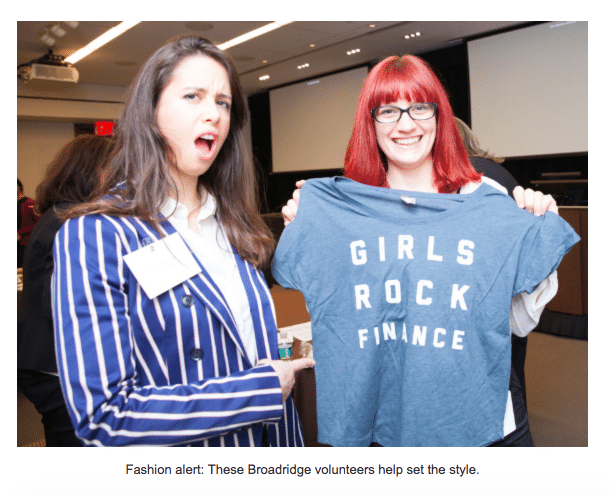 More from Kay about the Broadridge financial volunteers who guided her and her team through the classroom financial projects:
"They (Broadridge volunteers) are just so inviting and empowering and encouraging. They are not the typical—when I think of business and finance I think of some old guy sitting in a cubicle staring at a white wall or ceiling. But they are completely different from that which is why I think they have the program in the first place. They are so warm and you can tell that they really care about us and it's they are not in it just for them. They recognize that we are youth and that we have power."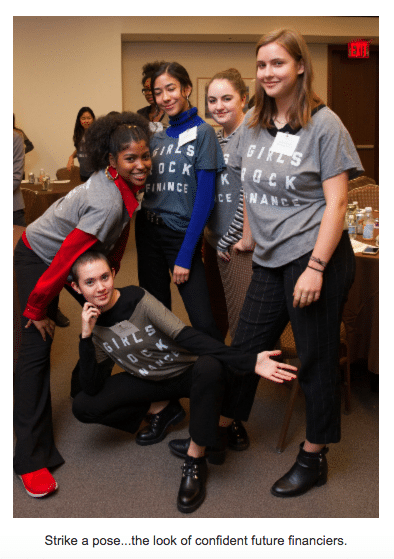 Thank you for your time, talent and funding, Broadridge.
You make finance fun!