As spring turns to summer and students head into their last day of school, here at Rock The Street, Wall Street, we are also closing the books on the 2018-2019 academic year and shifting our gaze toward 2019-2020 and beyond. While we have much to look forward to in the coming academic year, we'd like to pause and look back on the year gone by, which, in many ways, was our best year to date. It was a year that challenged us and forced us to grow as an organization so that we could better serve our students, volunteers, sponsors, and our school partners. So, what were our standout moments during 2018-2019?
Doubling Our Impact
Up through June 2018, the most schools we had ever served in a single academic year was 9. This academic year, we worked with 18 schools in 13 cities across the country. Speaking of cities, we added six new cities this year: St. Louis, MO; Minneapolis, MN; Chicago, IL; Omaha, NE; Merrimack, NH; and Atlanta, GA. As a result, we significantly increased the amount of students we were able to reach this year as well, working with over 750 students between the fall and the spring, compared to 421 students last year.
More importantly still, increasing the quantity of students in our program did not impact the quality of the program we delivered to them. We had more corporate volunteers sign up than ever before, who combined to serve nearly 4,000 hours, compared to slightly under 2,000 last year. This level of commitment from our volunteers allowed our students to still receive the professional training and close personal attention from female financial role models that has made our organization the success it is. In the spring, we were still able to maintain our 2:1 student to mentor ratio, with many of our students receiving 1:1 mentoring. Lastly, and this should go without saying, none of this is possible without the support of our sponsors. We went from 16 sponsors last year to 21 sponsors this year, with many of our sponsors increasing the amount they donated as well.
Girls Rock Mergers and Acquisitions
Every year, our students go on field trips to financial institutions. These are fantastic opportunities for our girls to witness female role models working and excelling in STEM, specifically finance, positions. While each field trip is special, this year our NYC students had the opportunity to go to J.P. Morgan's offices for a particularly unique opportunity. They were able to work on a real mergers and acquisitions case study with junior M & A female analysts, and then have their work reviewed by a panel of female senior executives. This event was probably the first of its kind in the history of the U.S. – female high school students being coached by an all female team of junior M & A investment analysts and then have the students' work judged by an all female team of senior M & A investment analysts!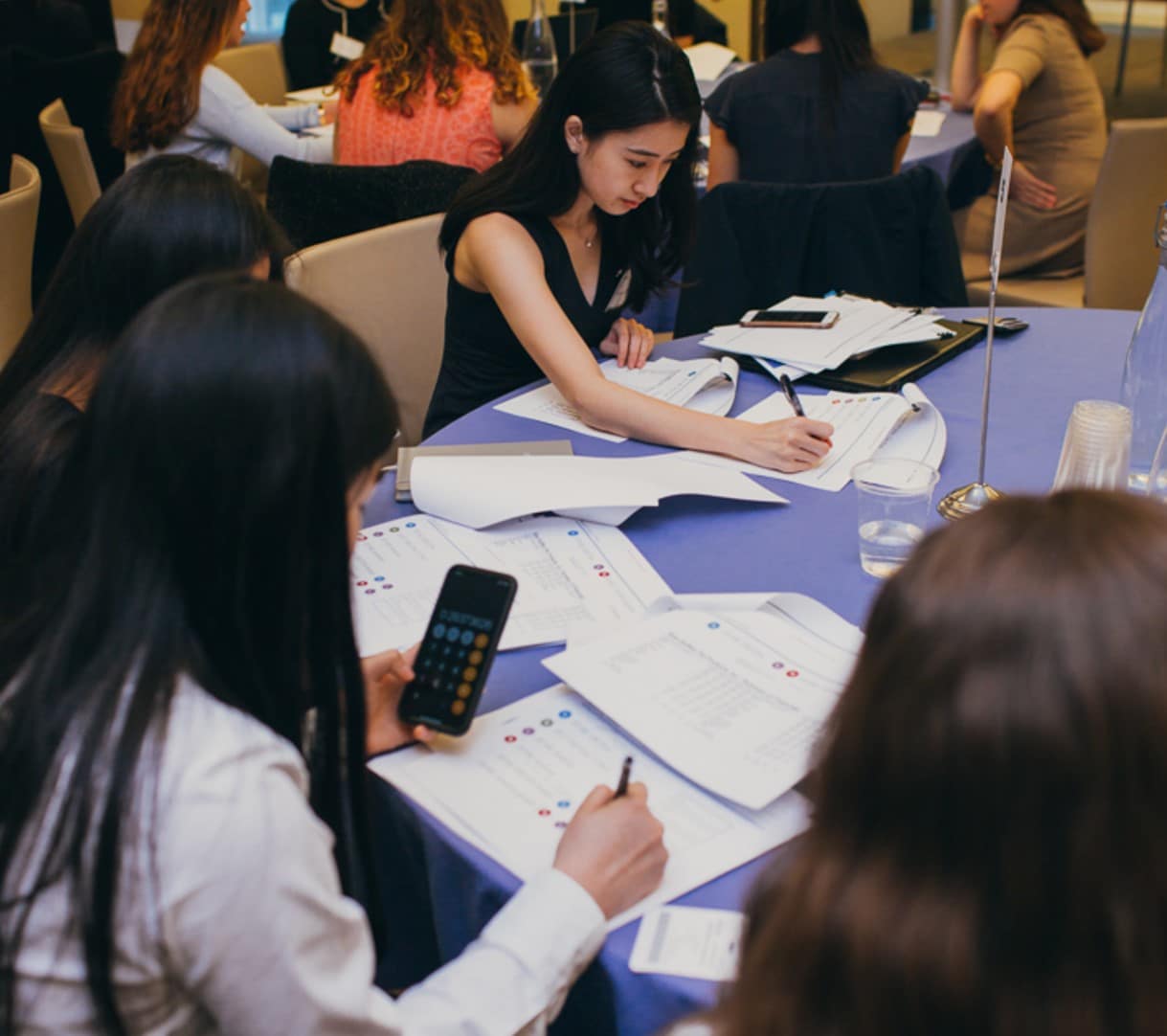 A Growing Board Of Directors and Advisory Board
As our organization continues to grow, it is important that we continue to grow our board such that we have the right people directing our organization toward a brighter tomorrow. This year saw the addition of several new board members. This year, we added the following members to our board:
Judy Ricketts, Managing Director and Head of Investor Services at TD Ameritrade

Christine Ritchie, Director of Compliance at CarVal Investors

Jennifer Knight, Senior Investment Analyst at Hospital Corporation of America, (HCA)

Anders Hall, CFA, Vice Chancellor for Investments and Chief Investment Officer at Vanderbilt University

Viraj Parik, Managing Partner at TechCXO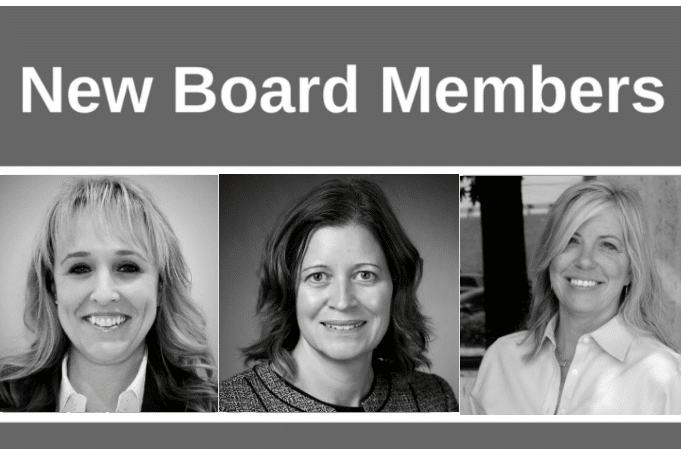 Industry Participation and Recognition
This year Rock The Street, Wall Street received support from significant players in the financial services industry. In the fall, Tim Hockey, President and CEO of TD Ameritrade, stopped by our students' field trip in Omaha and joined a panel discussion on pursuing a career in finance. In the spring, Christopher Ailman, CIO of the California State Teachers Retirement System (CalSTRS), the second largest pension fund in the U.S., wrote a letter to money managers endorsing RTSWS and encouraging more firms to change the "Wall Street culture." The Women's Bond Club Of New York City, honored RTSWS founder and CEO, Maura Cunningham, with its Betty Cook Award, which recognizes the contributions of an exceptional woman who has devoted much of her career to helping other women.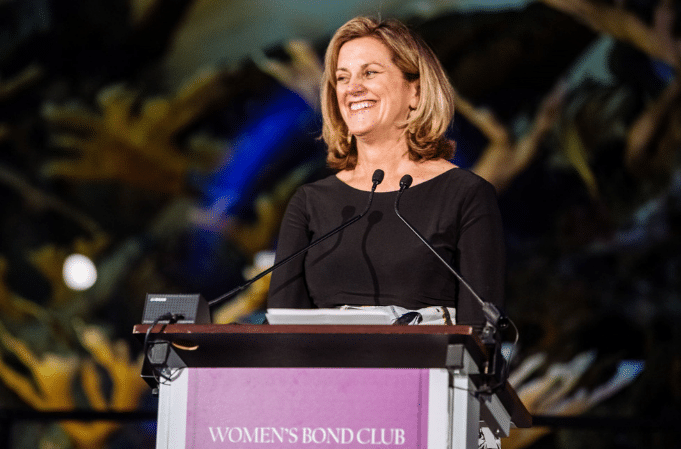 Rock The Street, Wall Street In The News
RTSWS made some splashes in news segments around the country as well this year. Leticia Ordaz from KCRA in Sacramento reported from CalSTRS during the C.K. McClatchy High School and Rosemont High School "Wall Street Experience" field trip. An Omaha news reporter covered RTSWS at TD Ameritrade as Burke High School students heard from experts in the financial field. Maura Cunningham was interviewed by Meg Modic at Nasdaq in NYC as well. 
Internships
While the past school year was an amazing year for Rock The Street, Wall Street, the summer is also shaping up to be an eventful one. RTSWS high school students across three cities will be interning at various financial institutions. Look for a piece on this later in the summer.
Excited For Things To Come
All in all, 2018-2019 was an amazing academic year for Rock The Street, Wall Street. We were able to impact more girls' lives than ever before with the help of our schools, sponsors, and volunteers. Things continue to look up for us, as 2019-2020 promises to be an even better year. We will announce the number of schools and cities for next year later this summer.