A group of high school girls enrolled in Rock The Street, Wall Street's (RTSWS) New York City program got a peek into the world of Mergers and Acquisitions (M&A) at J.P. Morgan's NYC office last week. It was a unique opportunity – perhaps the first of its kind – that paired high school girls with an entirely female team of junior M&A analysts to work on a case study, and then present their work to a team of female senior M&A analysts.
This is how change begins. To bring more women into finance, we must instill greater confidence in girls' math capabilities early – and open their eyes to what the future could hold.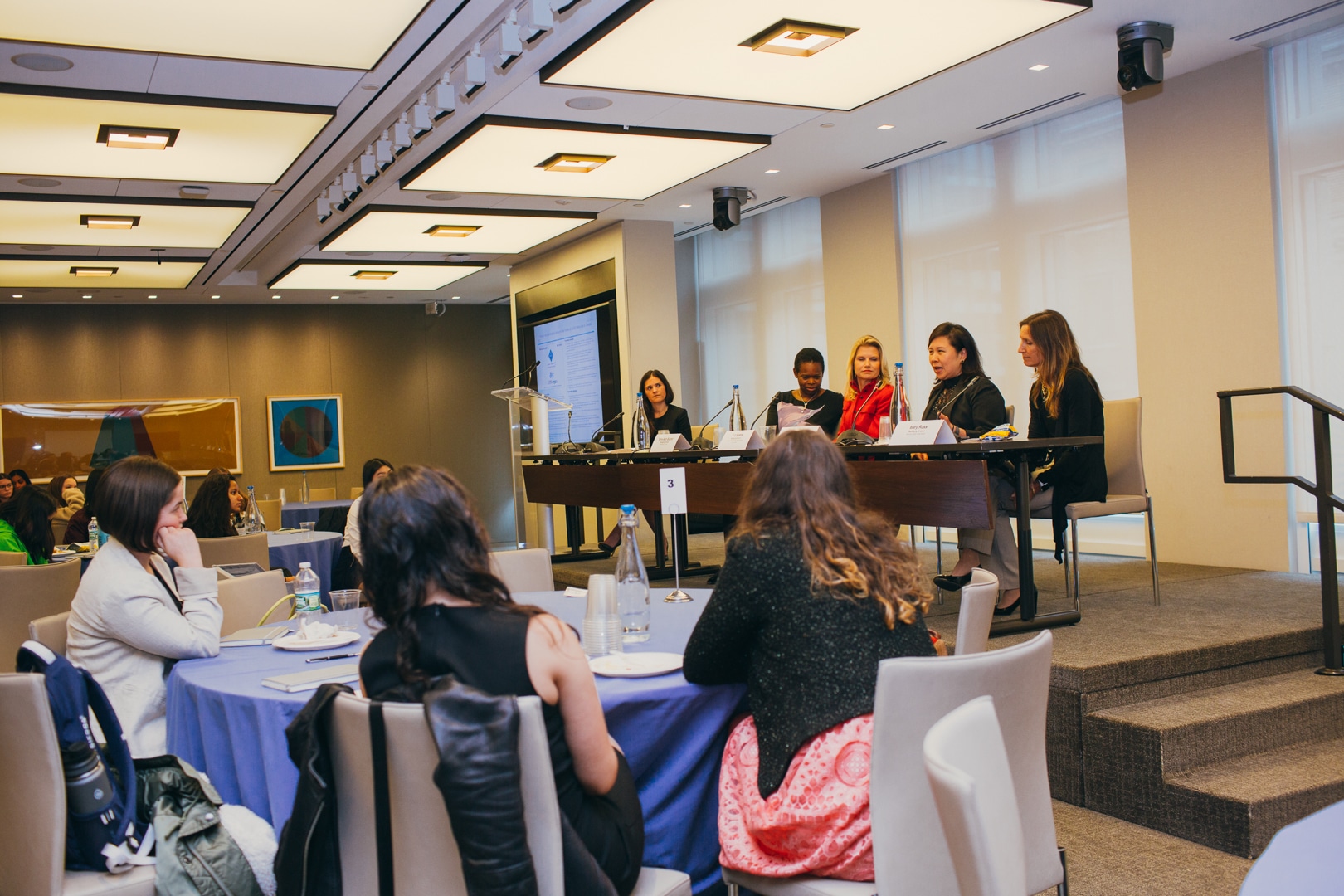 The senior M&A panel sharing their college college and career paths
This was not Jimmy's snow cone stand buying out Tina's lemonade stand.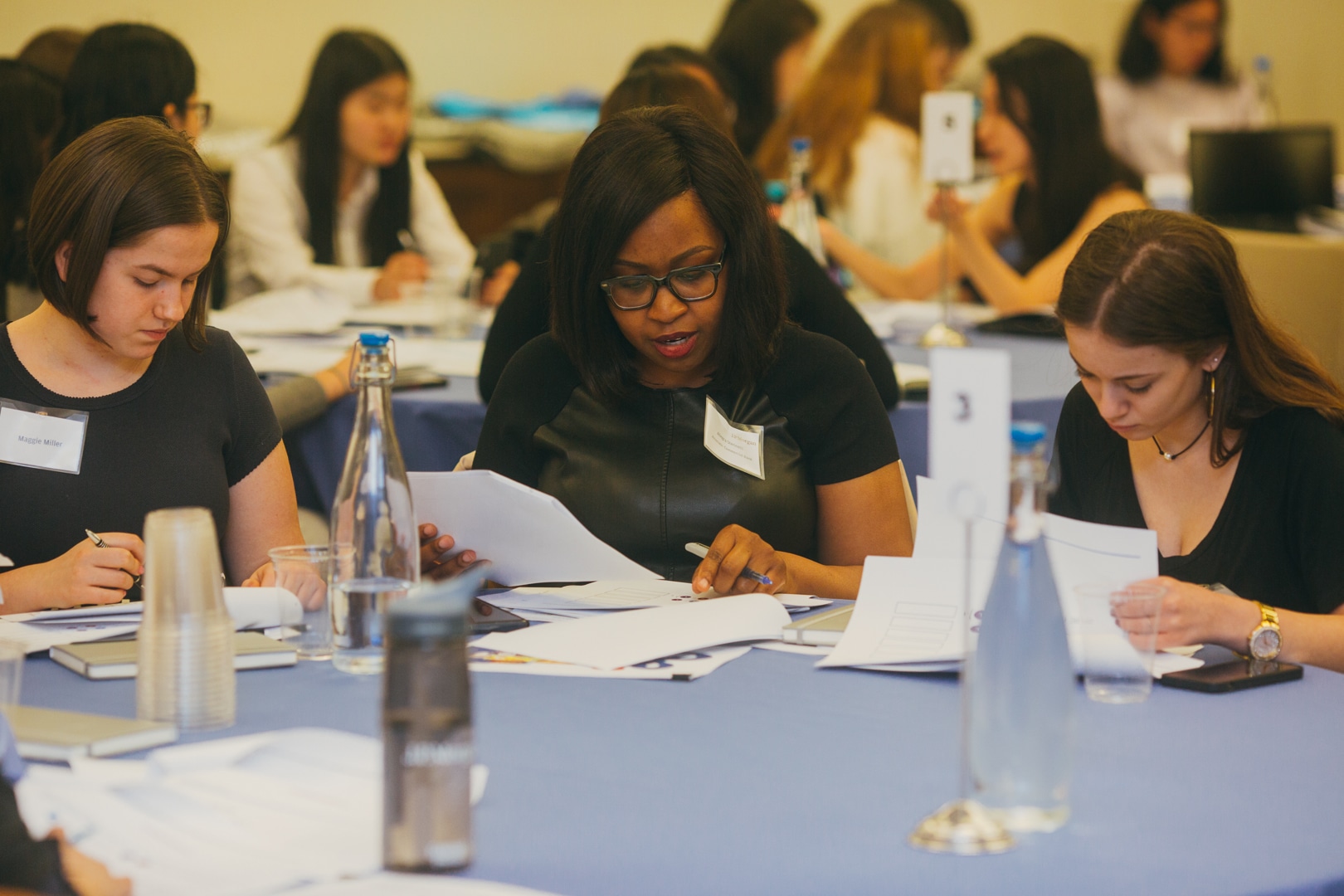 Students working with investment advisors on the case
This was not your typical field trip. This was not the "Take your daughter to work day" come play at my computer. This was not merely a chance to walk around and watch financial professionals (mostly men) at work. This was a chance for girls to see women who looked like them performing highly skilled jobs in the finance industry. This was a chance for girls to prove what they had learned throughout the year, and to prove what they are capable of by participating in a mergers and acquisitions case study.
Upon arriving at J.P. Morgan, the students were greeted by Anu Aiyengar, the Head of North American Mergers and Acquisitions for J.P. Morgan. In her opening remarks, she shared her own path to finance with the girls. She showed them what it looks like for a woman to get to the top of her industry and flourish once there. She took the opportunity to dole out advice to students and adults alike:
"At a very young age, help girls think about financial literacy. Get them familiar with the lexicon and the language, so that the words don't sound intimidating. A lot of times, people read the WSJ or CNBC and say, 'This is very complicated for me,' and self-select out.

The biggest thing I want girls to do is to give this industry a chance because women are actually really good at providing advice, at listening, at caring. These are the human elements of what is required to be a successful financial advisor."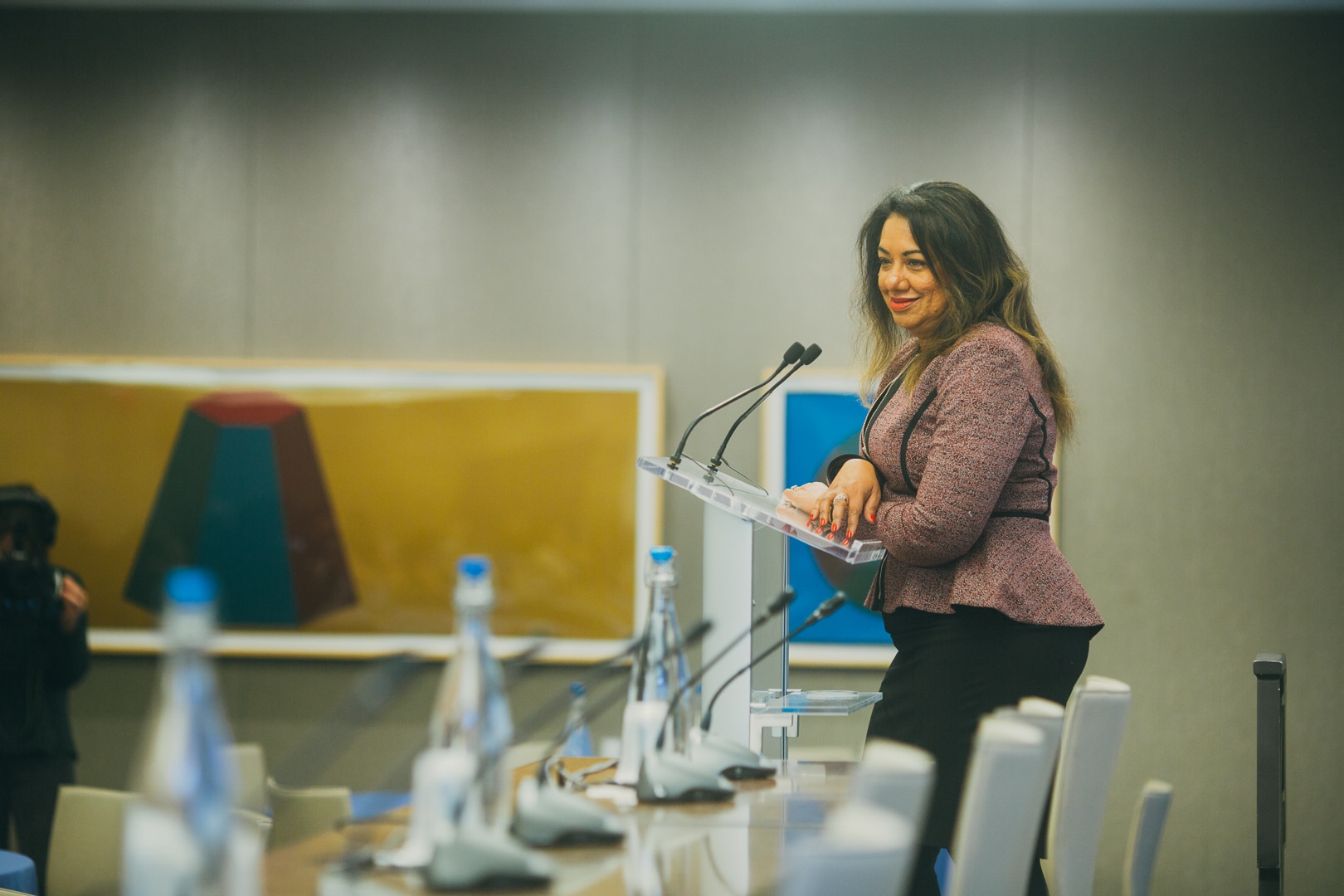 Anu Aiyengar, Head of M&A North America for J.P. Morgan, speaking to the girls about her own path to finance
After Aiyengar's opening remarks, it was time for the day's project to begin. Mei Chang, Vice President of M&A for J.P. Morgan, briefed the girls on the case they would be analyzing. This was not a simple hypothetical case made for high school students. This was not Jimmy's snow cone stand buying out Tina's lemonade stand. This was a real mergers and acquisitions case of two companies where one company needed to decide whether or not the stock price being offered was indeed a good price.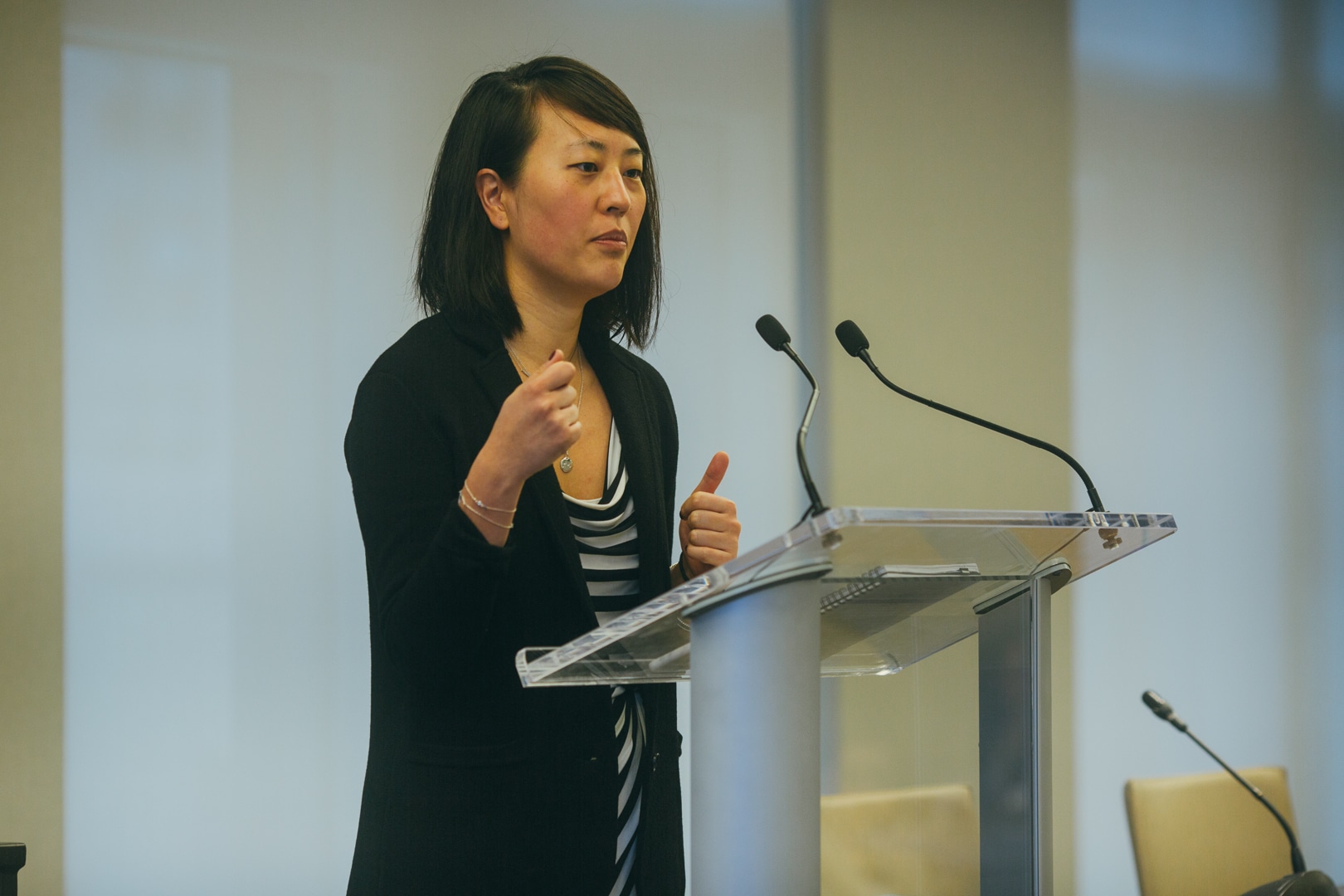 Mei Chang briefing the students on the case
Teams of all female J.P. Morgan junior investment analysts coached the students on how to rationalize the cash flow statements, EBITDA, multiples, revenue, operating metrics, margins, equity value, etc. While this might seem like a lot for high school students, they actually reported that they thoroughly enjoyed the experience. They felt the lessons they had been taught earlier in the year gave them the background knowledge they needed to learn the new material. After working together with their peers in small groups, the students presented their findings to senior female J.P. Morgan M&A executives.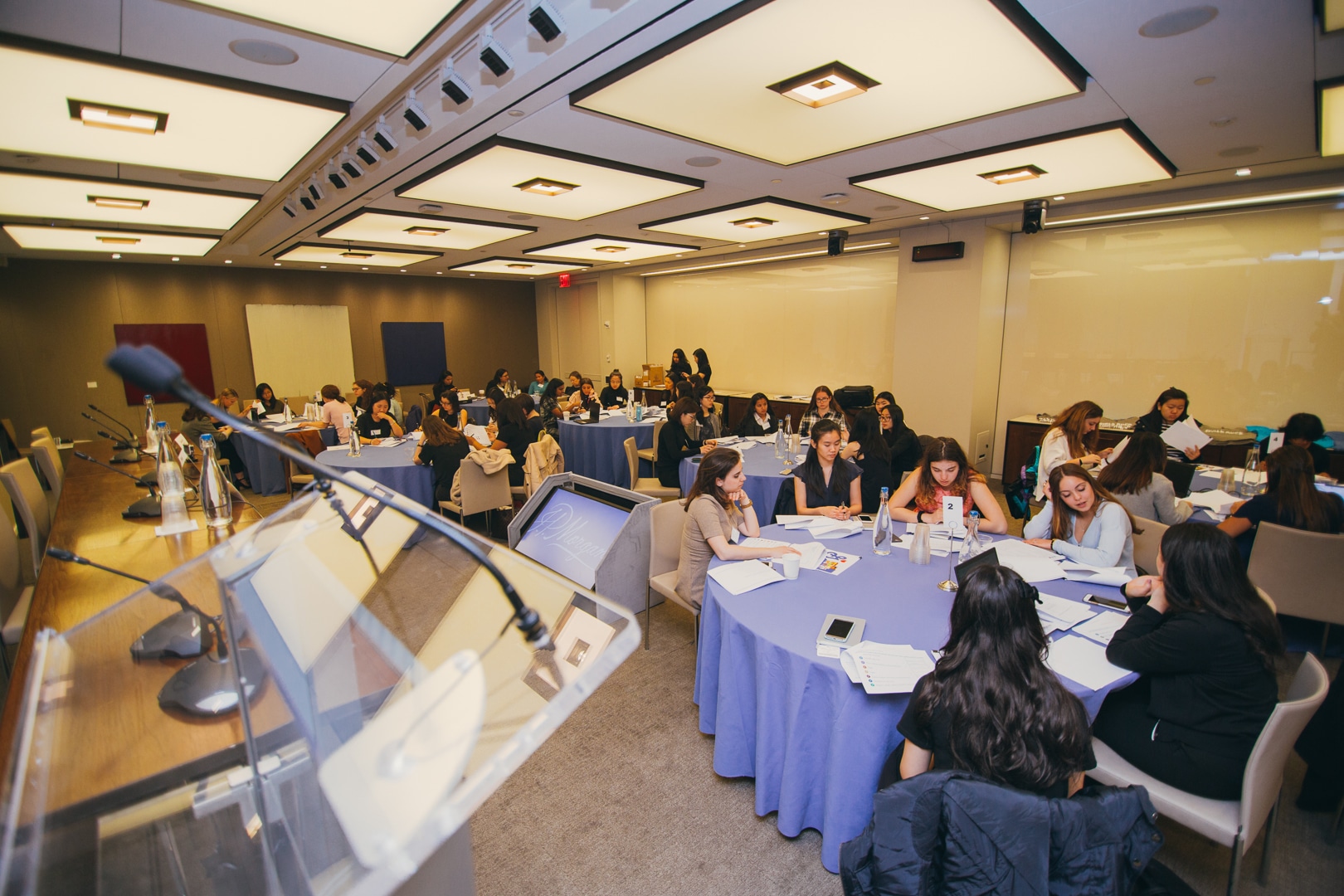 Throughout the day, the energy in the room was palpable. Women from 13 to 60 years old were inspired by those around them. Girls saw the potential of what they were capable of by connecting with mentors who had paved the way for them. Senior executives were inspired in seeing a wave of teenage girls working diligently on a complicated mergers and acquisitions case evaluation.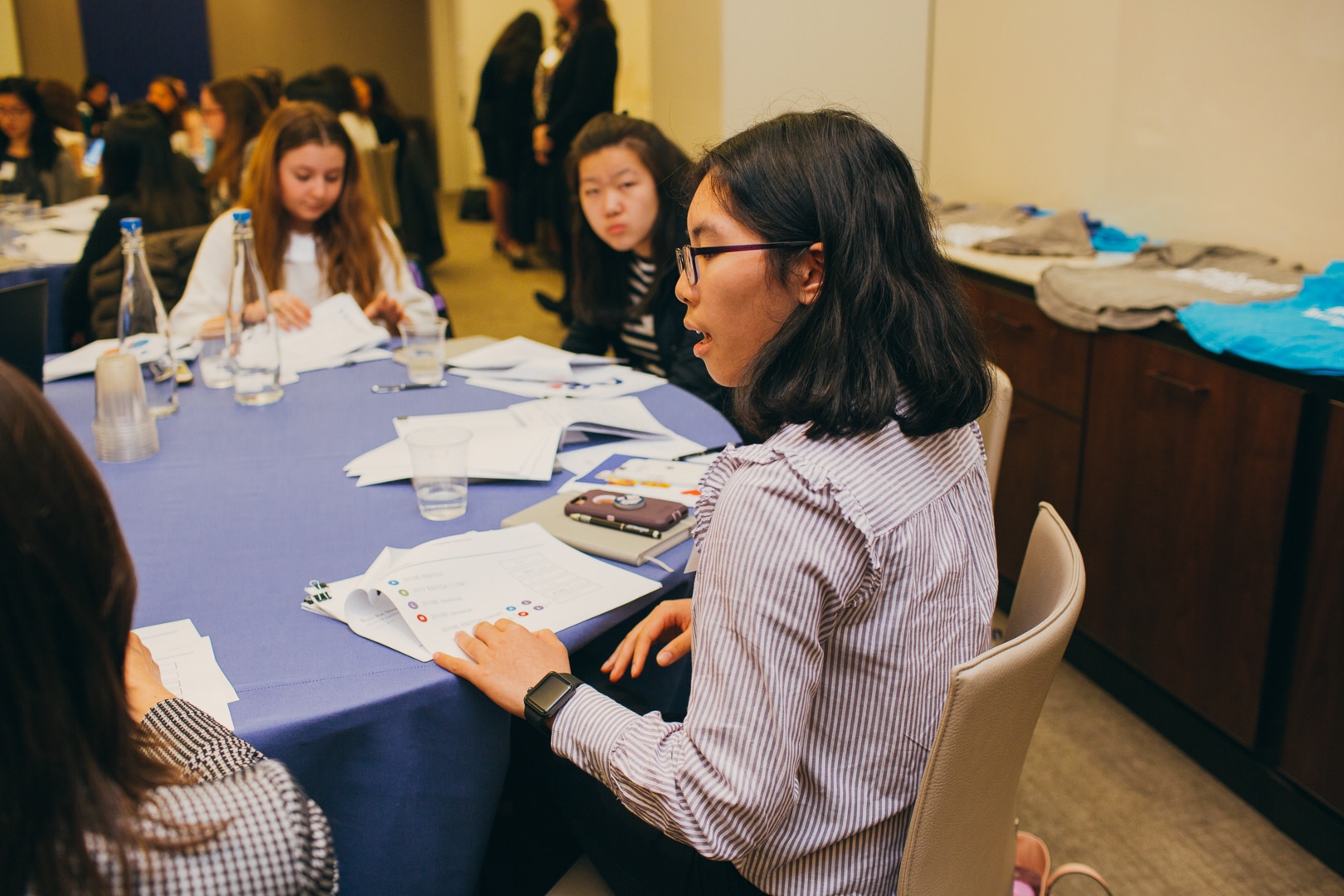 RTSWS students hard at work
Background On Rock The Street, Wall Street
This NYC RTSWS cohort joined the program for many of the same reasons their peers around the country join; they wanted to learn more about finance. Some were tired of hearing their fathers talk to their brothers about it. Others were done with feeling clueless when news shifted to conversations about the stock market. And others still decided that they wanted to help themselves and their families better manage their money going forward. Whatever their reasons, they knew learning about finance early would provide them with the tools for a better future.
These girls in the program are outliers for learning finance at a young age. While the girls may not know it, RTSWS itself certainly does. "Two out of three women state they know little to nothing about finance," boldly states a graphic on the homepage. Yet the program's goal is not to create outliers who defy the norm; it is to reshape the norm itself.
"We are different from other programs because we believe it is critical to make financial education highly relevant to high school girls who seldom have any such exposure to the application of financial math," said founder and executive director Maura Cunningham. "By the time girls are enrolled in college, many throughout the U.S. have already opted out of finance or economic academic tracks."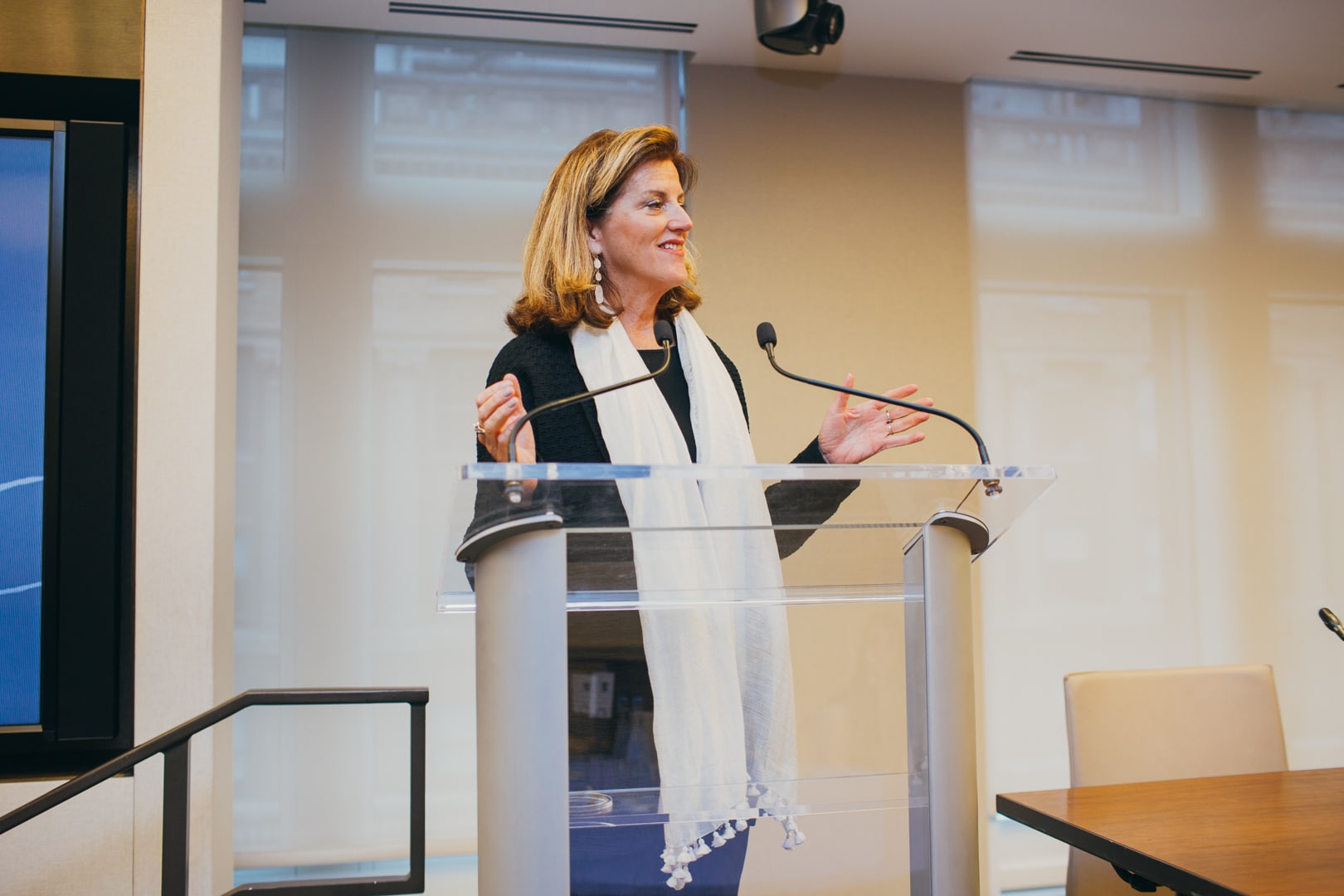 Cunningham speaking to the students
The statistics back up what Cunningham is saying. Girls in the United States start losing interest in math at age 9. Throughout the middle school years, girls start to experience math anxiety and lose confidence in math, despite earning scores at equal levels to boys. Rock The Street, Wall Street creates a mutually beneficial relationship by pairing high school girls who want to learn more about personal finance and career paths with professionals from the financial services industry who want to see women more empowered and more women in their field. The volunteers not only serve as mentors to the students, but also teach them financial concepts in extracurricular classroom settings throughout the school year. 
The significance of this cannot be understated. As one teacher described the program, "RTSWS is going to give the girls a window into what their careers could look like and what their possibilities are. For our students, it can be really hard to be what you can't see. A lot of them don't have women in their families that work in business or professional fields."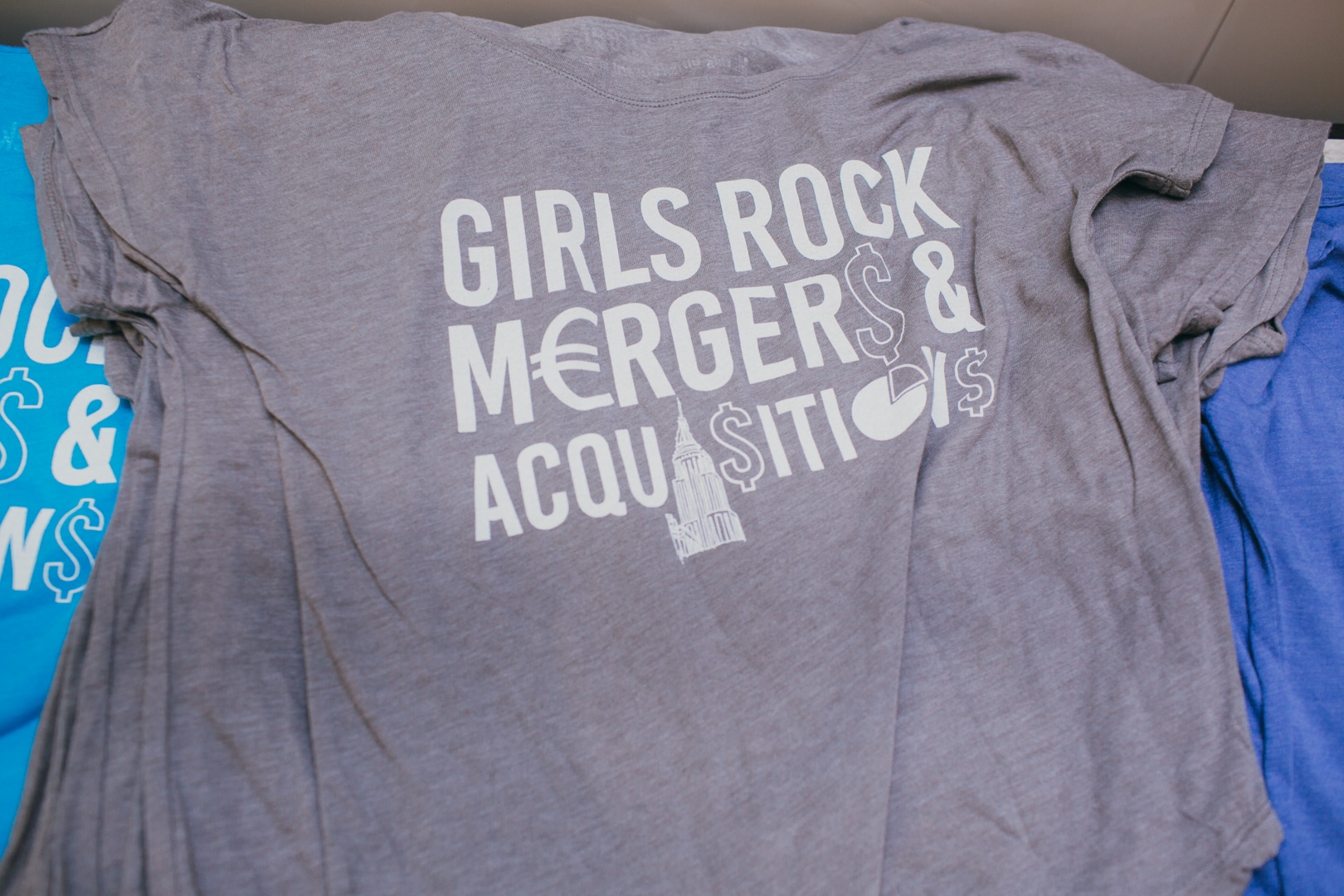 This is what building a pipeline of financially empowered women looks like.
This is what teaching girls to be confident in their abilities looks like.
This is what tomorrow looks like. But only if we act today.