I had the opportunity to participate in a program, Rock the Street Wall Street at my high school. Rock The Street busts open the doors of finance to girls. Over the course of four classroom workshops led by female financial professionals, my classmates and I learned about paycheck deductions, 401k's, financial plans and how to read stock stats. More broadly, we learned about how two out of every three women state they know little to nothing about finance and we learned about the lack of women in leading positions in the financial services industry where women represent only 6% of the leaders.
Very few high school girls are exposed to this type of program that helps girls discover the world of finance. Not only did we have classes on savings and investments led by female financial professionals; we also had a Wall Street experience field trip to the Nasdaq offices in Times Square in New York. There, we stood witness to the stock market opening bell. The enthusiasm and excitement in the room was amazing! Watching the stocks fluctuate in value, the ringing, the confetti…  I left wanting to return the next day. It was truly an amazing, once in a lifetime experience… Well, hopefully not once in a lifetime.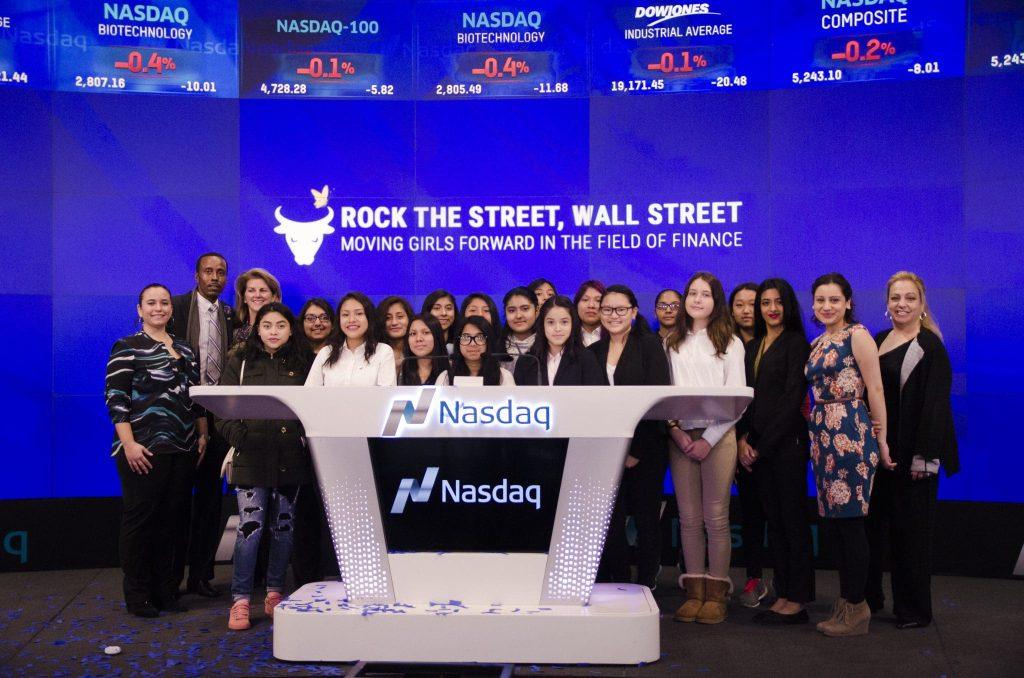 After the bell ringing, my classmates and I were escorted upstairs to one of the Nasdaq event rooms where we met women from TD Ameritrade. They had assembled there as guest panelists for a discussion on their college and career paths. Each professional showed that they have a passion for their job. Listening about the paths they have taken to get to their current positions was inspiring.
During the panel discussion, we were given the opportunity to have our questions answered.  For example, the question was asked "What is one of the more challenging areas in this career field," and we got responses like, "Making yourself belong in a work field full of men". We also heard, "Don't be afraid to make mistakes." and "Earn your respect."  Good advice for those of us who are now considering entering into the world of finance and business. We learned that women need to be as confident as men. Take risks. Girls don't think that they can have the same income as men one day. We don't think that it's possible to rise to the same positions as men. Seeing and hearing the women of TD Ameritrade however, has opened our eyes to these possibilities. With motivation and hard work some have reached senior level positions just as the men have.
The managers on the panel also offered us insight into their hiring practices. Students asked how the managers select who they hire. Each had a different take on their answers.  Tips that came our way included: "Have a professional looking resume" and "Be confident and well organized." With these few questions answered, these women gave us a step up which will help us later on when looking for a job, whether it's after high school or after college.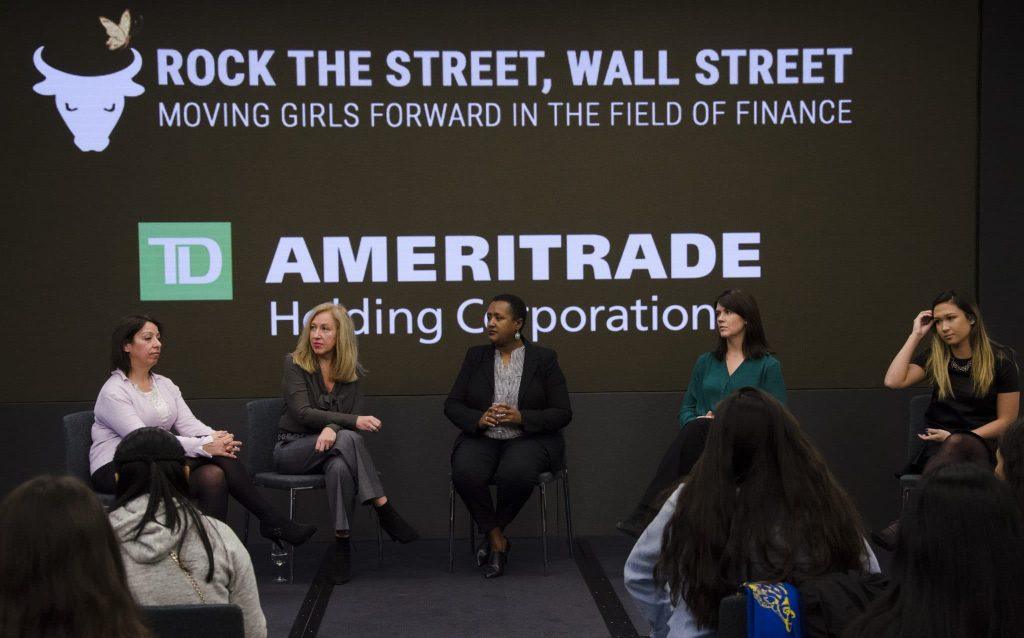 All of us left the Nasdaq offices with sparkles in our eyes. Rock the Street Wall Street opened our eyes and ears to the vast number of rewarding job opportunities available in finance. It's really up to us, the students, to become future financial managers or economic experts. We need to share our experience with other WC Bryant students who have not yet had this thrilling exposure to a new world and run to it! Run to it and do the unexpected. Hopefully, the percentage of women who fully participate in their family's finances and the number of women who go into finance or start their own businesses will grow and grow. I plan on being among those women, part of that movement, and will study finance and business in college and start my own business one day. I will make a promise that in the future, you will see me ringing the stock market bell as my company becomes listed on the Nasdaq exchange.
Know this, too – it was Rock the Street Wall Street that has given me this inspiration.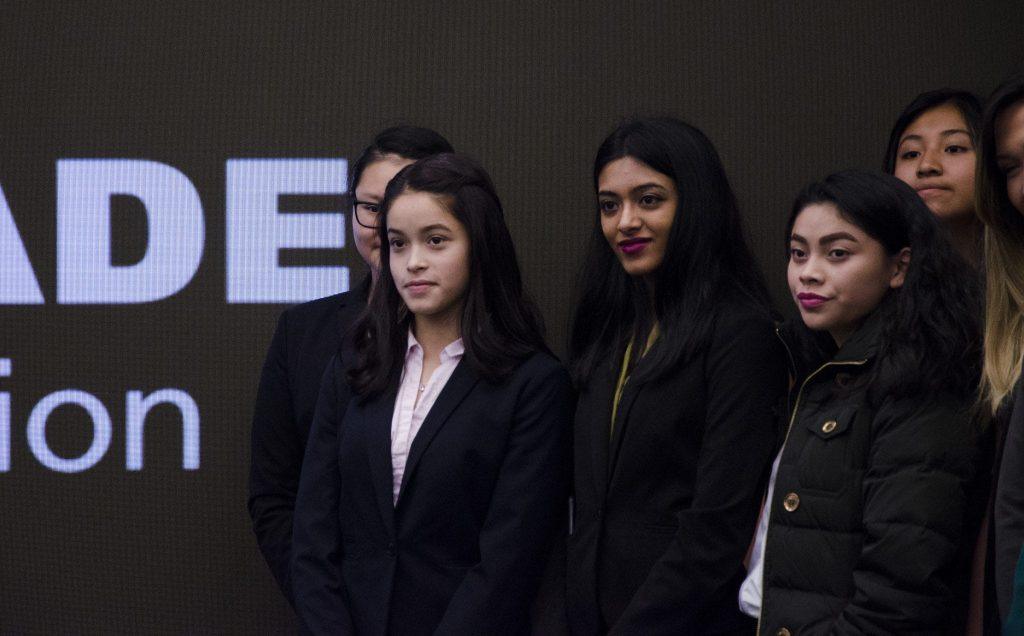 Jenae Colon, (2nd from left), student at WC Bryant High School in Long Island City, NY, receiving her Rock The Street, Wall Street certificate and author of this article.