LEADERSHIP OPPORTUNITIES AVAILABLE TO STUDENTS & ALUMNAE

WHAT IS A RTSWS STUDENT CEO?
Stu•dent CEO • /ˈst(y)oodnt/ /ˌsēˌēˈō/
noun: A high school student who serves as a leader for their RTSWS cohort

RTSWS cohorts have 1-2 Student CEOs who act as liaisons between their school and RTSWS. This role offers students a chance to develop leadership skills, network with other student leaders worldwide and promote financial independence for young women in their communities.
WHAT IS THE ALUMNAE ADVISORY COUNCIL?
The Alumnae Advisory Council
"Representing 10 years of RTSWS students!"
The Alumnae Advisory Council, made up of RTSWS alumnae leaders, guides RTSWS programming on events, alumnae engagement, marketing and improvement opportunities. They are committed to supporting RTSWS's mission of promoting gender and racial equity in financial markets and encouraging more women to pursue finance careers.
Interested in joining the Alumnae Advisory Council?
Student CEOs. . .
• Network at virtual Student CEO Summits
• Attend in-person RTSWS networking events in select cities
• Recruit and inspire peers to join the RTSWS chapter at their high school
• Assist RTSWS corporate volunteers during fall and spring sessions
• Lead Instagram takeovers on the @RTSWS_ page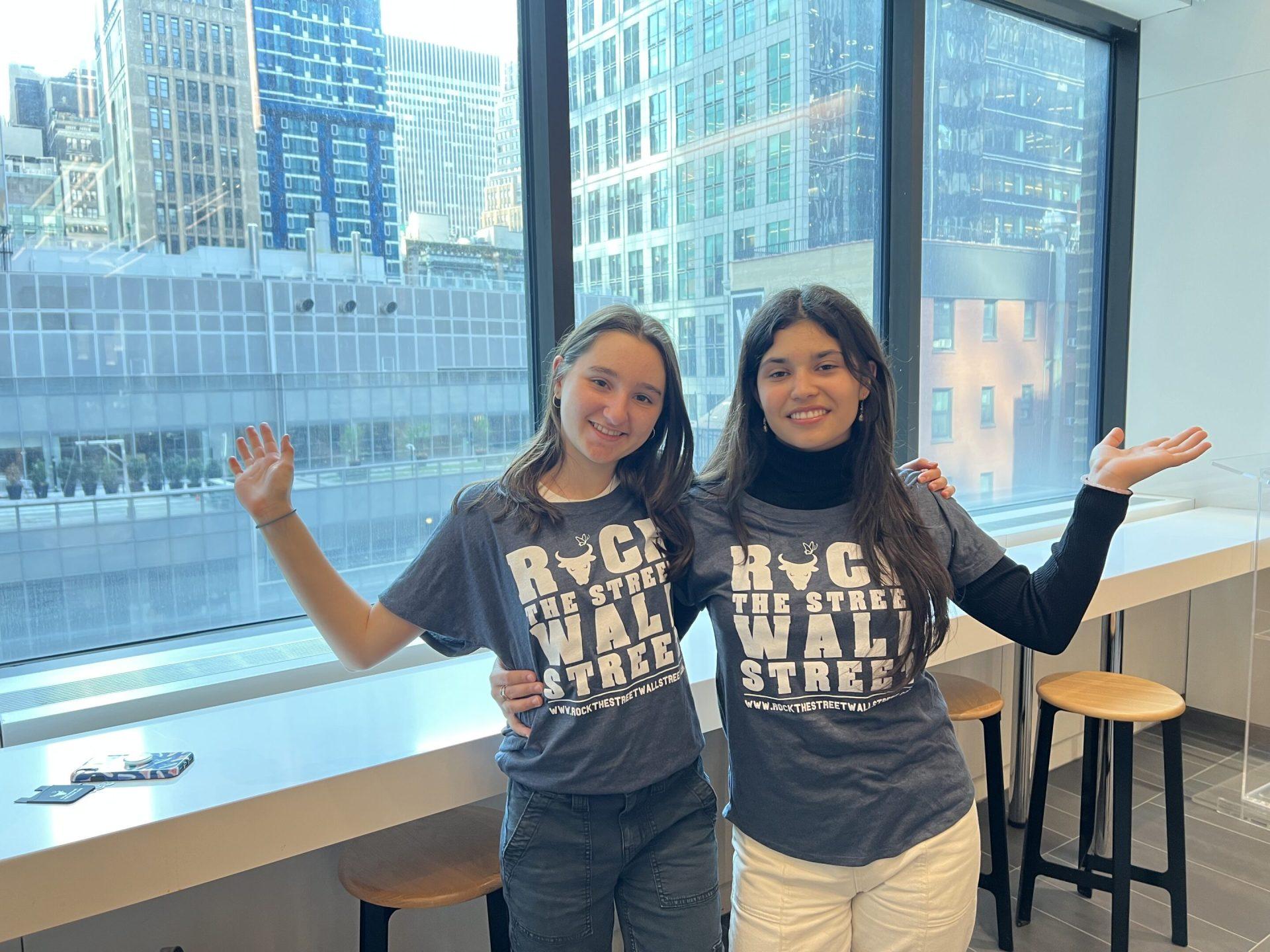 Student CEO Fall Training
Wednesday, August 16th | 6:00 PM – 6:30 PM CST
(4:00 PM PST/5:00 PM MST/7:00 PM EST)
Monday, September 18th | 6:00 PM – 6:30 PM CST
(4:00 PM PST/5:00 PM MST/7:00 PM EST)
Student CEO Leadership Summits
Monday, October 16th | 6:00 PM – 7:00 PM CST
(4:00 PM PST/5:00 PM MST/7:00 PM EST)
Monday, March 4th | 6:00 PM – 7:00 PM CST
(4:00 PM PST/5:00 PM MST/7:00 PM EST)
Devanshi S.
RTSWS Alum '22
Hunter College High School (New York, NY)
Currently a student at University of California, Los Angeles
Jezell G.
RTSWS Alum '22
Rogers High School (Newport, RI)
Currently a student at the University of Rhode Island
Katelyn P.
RTSWS Alum '21
Lincoln Park High School (Chicago, IL)
Currently a student at Tulane University
Khujista U.
RTSWS Alum '22
Stuyvesant High School (New York, NY)
Currently a student at Baruch College
Laura S.
RTSWS Alum '22
Benito Juarez Community Academy Chicago, IL)
Currently a student at Loyola University Chicago
Marsela D.
RTSWS Alum '20
Baruch College Campus High School (New York, NY)
Currently a student at Bard College
Mira R.
RTSWS Alum '20
Panther Creek High School (Raleigh, NC)
Currently a student at the University of North Carolina at Chapel Hill
Natalie V.
RTSWS Alum '22
Hunter College High School (New York, NY)
Currently a student at the University of Pennsylvania – Wharton School of Business
Noelle L.
RTSWS Alum '18
Ravenwood High School (Nashville, TN)
Currently an Analyst at Guggenheim Partners
Stella X.
RTSWS Alum '22
Hunter College High School (New York, NY)
Currently a student at Yale University
Trisha R.
RTSWS Alum '21
Panther Creek High School (Raleigh, NC)
Currently a student at the University of North Carolina at Chapel Hill
Victoria L.
RTSWS Alum '22
Hunter College High School (New York, NY)
Currently a student at Harvard University