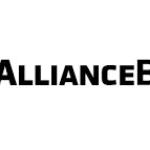 Quantitative Rotational Associate
Location: New York, NY
Who You'll Work Wtith:
Research and portfolio management: The core of the program focuses on four rotations focusing on different aspects within the quantitative discipline. While the exact mix of rotations will vary, all rotations will provide exposure to model estimation, portfolio construction, security selection, and industry and company analysis. Associates will be mentored by senior analysts and interact closely with portfolio managers and other senior investment professionals.  Representative rotations include: developing models and tools to identify investment opportunities and risks across the global markets, evaluating non-traditional datasets to create new alpha and risk factors, exploring machine learning and other data science techniques to enhance existing models, collaborating with investment teams to research specific portfolio controversies, and collaborating with members in other asset classes to find cross market signals.
What You'll Do:
Quant Rotational Associates participate in four, six-month rotations across AB's investment groups. Associates are hired into one department with the opportunity to rotate across the Fixed Income, Equities, and Data Science departments. Associates will learn skills across multiple disciplines to enable them to be the next generation of investors.
Next generation investing skills: Associates will also complete a rotation in a complementary area that will enable them to develop a comprehensive understanding of the entire investment management process. Representative rotations include: Data Science, trading, risk management, wealth management and ESG (environmental / social / governance).
What We're Looking For:
We are seeking talented, highly-motivated students who have demonstrated significant academic achievement, intellectual curiosity and an interest in financial services.  AB's Quant Rotational Associate Program is designed to provide a select group of graduates with first-hand exposure to careers in asset management, investment research and financial services.
Candidates should be top academic performers, be interested in the investment management industry and meet the following criteria:
December 2023 or June 2024 Master's degree in financial engineering, quantitative finance, computer science, statistics, math, physics, operational research, or other related quantitative fields strongly preferred
Cumulative GPA of 3.3 or better
Detail-oriented, ability to multitask and work in a fast-paced environment
Ability to build solutions to complex analytical problems and communicate those solutions both written and verbally
Proficiency working with large amounts of data, and familiar in techniques to identify structures and patterns in data
Prior exposure to basic modern data science methods and fluency in python is a must. Hands on experience in the use of essential python libraries such as pandas, numpy, sklearn is a strong plus.
Relentless intellectual curiosity and a drive to excel at the highest level
Upon successful completion of this program, associates will review available career paths with program leaders to determine their next opportunity (based on the firm's needs and the associates' interests).
Who We Are:
About AB
We are a leading global investment management firm offering high-quality research and diversified investment services to institutional clients, retail investors, and private-wealth clients in major markets around the globe. With over 4,000 employees across 57 locations operating in 26 countries and jurisdictions, our ambition is simple: to be the most trusted investment firm in the world. We realize that it's our people who give us a competitive advantage and drive success in the market, and our goal is to create an inclusive culture that rewards hard work.
Our culture of intellectual curiosity and collaboration creates an environment where you can thrive and do your best work. Whether you're producing thought-provoking research, identifying compelling investment opportunities, infusing new technologies into our business or providing thoughtful advice to our clients, we are fully invested in you. If you're ready to challenge your limits and empower your career, join us!
How We Invest in You:
AB's purpose is to pursue insight that unlocks opportunity.  It is why we exist and what we work at every day.  Our shared values define how we work.  They're a foundation of our culture, which empowers all of us to be our complete selves – and contribute our distinctive talents.  We invest in one another, strive for distinctive knowledge, speak with courage and conviction, and act with integrity – Always!
We recognize the value of investing in one another, fostering growth and advancement while meeting evolving individual needs. That's why we've crafted a competitive benefits package and focused intently on developing a holistic approach to employee well-being. Here are a few highlights of what we have to offer:
Competitive compensation offerings
Retirement plans with matching employer contribution and no fees on core investments
A holistic employee benefit package to support your and your family's health and wellness
Flexible time off
Hybrid work model
Associate Development Days
Mentoring Program
In accordance with applicable law, the minimum and maximum base annual salary for this role is as follows:
Base Salary Range: $120,000 to $130,000
Actual base salaries may vary based on factors including but not limited to education, training, experience, past performance, and other job-related factors. Base salary is just one component of total compensation at AB, which may include, depending on eligibility, commissions, year-end incentive compensation, short- and long-term incentives and Department-specific awards. In addition, AB provides a variety of benefits to eligible employees, including health insurance coverage, an employee wellness program, life and disability insurance, a retirement savings plan, paid holidays, sick and vacation time off
AB does not discriminate against any employee or applicant for employment on the basis of race, color, religion, creed, ancestry, national origin, sex, age, disability, marital status, citizenship status, sexual orientation, gender identity, military or veteran status or any other basis that is prohibited by applicable law.  AB's policies, as well as practices, seek to ensure that employment opportunities are available to all employees and applicants, based solely on job-related criteria
To apply for this job please visit forms.gle.