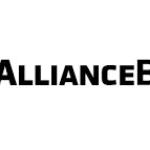 Private Wealth Summer Intern (Los Angeles)
Locations: Los Angeles, CA
Who You'll Work With:
Bernstein Private Wealth Management is a premier investment management firm advising high net worth and ultra-high net worth clients. As an industry leader, we put people first and pride ourselves on selecting and developing high caliber talent.
Bernstein Private Wealth Summer Interns are client service-minded individuals who exhibit drive, ambition, and exceptional communication and relationship-building skills, and who, in collaboration with Financial Advisors, support the growth of our Private Wealth Management Platform. Interns will play a key role working with Financial Advisors and their teams to provide support in all aspects of the business, including asset allocation recommendations, capital markets positioning, portfolio analytics, and wealth and legacy planning for high-net-worth individuals and families.
What You'll Do:
Private Wealth Summer Interns will participate in a robust and comprehensive internship program. This ten-week internship offers competitive compensation and invaluable experience in the financial services industry.
Components of the Private Wealth Summer Internship Program include:
Collaborate and network with senior professionals throughout the firm to fuel career success
Partner with Financial Advisors to provide service and support functions such as portfolio analysis, account creation and maintenance, and client/prospect meeting preparation.
Work hands-on with clients to respond to inquiries via written and verbal communications
Strive to provide a world-class level of customer service and support
Complete ad-hoc business projects
In-depth industry training on investment management philosophies, financial management strategies, proprietary investments, services, policies and procedures
A focus on client service excellence, partnership and communication training in order to provide an exceptional client experience
Career management, mentorship and one-on-one coaching to achieve professional success beyond the Internship program
Networking opportunities and social outings
Successful interns have the opportunity to continue their career with as a full-time Private Wealth Associate upon graduation.
What We're Looking For:
Individuals graduating between December 2024 and June 2025
Those who demonstrate academic excellence with a cumulative GPA of 3.0 or better, as well as strong leadership experience.
People who possess strong analytical and communication skills (both written and verbal) and an ability to build relationships.
Accomplished team players who thrive in a rigorous and challenging environment.
Individuals who are client-focused and detail-oriented with a strong ability to multi-task and work under pressure in a fast-paced atmosphere.
Proficiency in Word and Excel are preferred
Must be a U.S. Citizen or Permanent Resident
Candidate must be available to work full-time from June to August
It is not permissible to simultaneously take academic classes or hold other employment that will conflict with the internship schedule
Selected candidates will need to successfully complete a thorough background check
Desired Qualifications:
Relevant internship experience is preferred
Some coursework in finance and economics is preferred
Who We Are:
Bernstein Private Wealth Management advises high-net-worth clients on planning for—and living with—the complexities that come with wealth. We specialize in addressing challenges that extend well beyond wealth management by offering a vast network of resources customized to clients' values and needs.
Bernstein is distinguished among major wealth managers by its holistic approach, flexible process, innovative research, sophisticated modeling, and cutting-edge investment solutions. Our people are our advantage. Our collaborative culture means each client is supported by a team of specialists aligned with a shared sense of purpose.
Bernstein is a business unit of AllianceBernstein, which ranks among the largest investment managers in the world, with 4,400 employees across 51 locations in 25 countries and over $700 billion in assets under management.
Join us in pursuing insights that unlock opportunities. Learn more at www.Bernstein.com
To learn more Our Purpose and What We Stand for, visit us at www.bernstein.com/our-story/overview.html
How We Invest in You:
AB's purpose is to pursue insight that unlocks opportunity.  It is why we exist and what we work at every day.  Our shared values define how we work.  They're a foundation of our culture, which empowers all of us to be our complete selves – and contribute our distinctive talents.  We invest in one another, strive for distinctive knowledge, speak with courage and conviction, and act with integrity – Always!
We recognize the value of investing in one another, fostering growth and advancement while meeting evolving individual needs. That's why we've crafted a competitive benefits package and focused intently on developing a holistic approach to employee well-being. Here are a few highlights of what we have to offer during your summer experience with AB;
Introduction to Asset Management and Capital Markets
Advanced Technology Trainings including Python, PowerBI, SQL, etc.
Community Outreach
Mentoring Program
Career Compassing to help to Navigate Career Insights
Special events including Coffee Chats, Networking with Senior Leadership, Social Outings, and more!
Opportunity to Receive Full Time Offer Post Internship
In accordance with applicable law, the minimum and maximum base annual salary for this role is as follows:
Base Salary Range: $61,500 to $71,500
Actual base salaries may vary based on factors including but not limited to education, training, experience, past performance, and other job-related factors. Base salary is just one component of total compensation at AB, which may include, depending on eligibility, commissions, year-end incentive compensation, short- and long-term incentives and Department-specific awards. In addition, AB provides a variety of benefits to eligible employees, including health insurance coverage, an employee wellness program, life and disability insurance, a retirement savings plan, paid holidays, sick and vacation time off
People of color, women, and those who identify as LGBTQ people are encouraged to apply. AB does not discriminate against any employee or applicant for employment on the basis of race, color, religion, creed, ancestry, national origin, sex, age, disability, marital status, citizenship status, sexual orientation, gender identity, military or veteran status or any other basis that is prohibited by applicable law.  AB's policies, as well as practices, seek to ensure that employment opportunities are available to all employees and applicants, based solely on job-related criteria
To apply for this job please visit forms.gle.