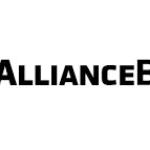 Who You'll Work With:
AB Private Alternatives teams are responsible for the investment management and client relationships across an array of private credit strategies in North America and Europe, including corporate direct lending, commercial real estate debt, private placements, opportunistic and distressed corporate credit, specialty finance, renewable energy, and transportation finance.
The Business Development team is responsible for the continued expansion of AB's Private Alternatives platform by providing support to our investment functions and executing on strategic initiatives. The team works in close partnership with a variety of groups across AB, including the Private Alternatives Investment Teams, Sales and Marketing, Product Development, Legal/Compliance, etc. to deliver on the platform's growth objectives in the following ways:
Commercialization: partnering with sales colleagues to market and distribute fund and product offerings to current and prospective clients
Product Specialization: provide technical knowledge and expertise on a specialized asset class
Investor Relations: keep investors informed about their investments through letters, fund commentary, and other reports; respond to client inquiries and requests
Product Structuring & Development: grow the platform via structuring new funds and products (organic growth); conduct market size & revenue analysis; assist in product design & discovery
Expansion via M&A: grow the platform via geographic expansion & acquisition of new businesses (inorganic growth)
What You'll Do:
The Private Alternatives Business Development Summer Internship will provide Interns with exposure to AB's Private Alternatives platform and product offerings. Interns will have the opportunity to work with seasoned business development professionals and private alternative investment teams located in Nashville, Austin, New York, and Minneapolis. Specific responsibilities of this role may include, but not be limited to:
Developing an understanding of AB's Private Alternatives product offerings • Thoughtfully assemble and analyze investment data and market trends, while working comfortably in Excel and PowerPoint
Assist in the creation, maintenance, and distribution of product content such as marketing materials, DDQs / RFPs, and other due diligence materials
Participate in projects related to process improvements, as well as building reports that consolidate information across AB's Private Alternatives businesses
Summer Interns contribute to and learn from AB's innovative use of technology, deep research capabilities, global presence, and breadth of investment management expertise. The flat corporate structure allows Interns to become deeply integrated into the team and contribute meaningfully to investment decision-making early on in their careers. Furthermore, at the end of the summer, Interns will have the opportunity to present on their body of work to senior leaders of the firm.
What We're Looking For:
December 2024 through May/June 2025 Bachelor's degree candidates
Cumulative GPA of 3.3 or better
Must be a U.S. Citizen or Permanent Resident (must be able to work in the U.S. without visa sponsorship now or in the future)
Candidates must be available to work full-time from June through August
Selected candidates will need to successfully complete a thorough background check
It is not permissible to simultaneously take academic classes or hold other employment that will conflict with the internship schedule
Strong quantitative, critical thinking, and communication (verbal and written) skills
Some coursework in finance and economics
Strong detail-orientation, ability to multi-task, and work in a fast-paced environment
Strong Excel and PowerPoint skills
Who We Are:
We are a leading global investment management firm offering high-quality research and diversified investment services to institutional clients, retail investors, and private-wealth clients in major markets around the globe. With over 4,000 employees across 57 locations operating in 26 countries and jurisdictions, our ambition is simple: to be the most trusted investment firm in the world. We realize that it's our people who give us a competitive advantage and drive success in the market, and our goal is to create an inclusive culture that rewards hard work.
Our culture of intellectual curiosity and collaboration creates an environment where you can thrive and do your best work. Whether you're producing thought-provoking research, identifying compelling investment opportunities, infusing new technologies into our business, or providing thoughtful advice to our clients, we are fully invested in you. If you're ready to challenge your limits and empower your career, join us!
How We Invest in You:
AB's purpose is to pursue insight that unlocks opportunity. It is why we exist and what we work at every day. Our shared values define how we work. They're a foundation of our culture, which empowers all of us to be our complete selves – and contribute our distinctive talents. We invest in one another, strive for distinctive knowledge, speak with courage and conviction, and act with integrity – Always!
We recognize the value of investing in one another and providing you the opportunity to showcase your newly learned skills as a commitment to your growth! That's why we've crafted an exciting training program that will include, but not limited to, the topics listed below:
Introduction to Capital Markets
Advanced Technology Trainings such as Python, PowerBI, SQL, etc.
Diversity Equity & Inclusion programming
Mentoring Program
Career Compassing
Networking opportunities
Investment case studies
Social outings with your intern class
To apply for this job please visit forms.gle.