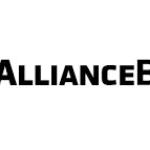 Who You'll Work With:
The Portfolio Management Group ("PMG") is responsible for portfolio implementation and supports the global portfolio management teams by implementing portfolio decisions and serving as the contact point with the trading desks, operations, and sales teams.
Interns will play a key role to provide support in all aspects of the business. Specific responsibilities and activities may include:
Project-based initiatives related to process improvement and portfolio strategies
Data Analysis
Partnering with team members to best support the goals of the group
Interacting and networking with professionals throughout the firm to fuel career success the needs.
What You'll Do:
The Portfolio Implementation Summer Internship will provide students with firsthand exposure to careers in asset management, investment research, and financial services. Summer Interns will be placed in one of the following groups:
Equity Portfolio Management Group
Equity PMG will all the intern to gain exposure as to how investment managers get their equity, currency and derivative investment ideas implemented. The intern will work on day-to-day tasks as well as project work to improve the effectiveness of portfolio management techniques and to experience how both quantitative and fundamental research is used in the context of managing equity mandates
Private Client Portfolio Management Group
Private Client PMG supports the implementation of our private client accounts.  The associate will gain an understanding of private wealth management and the customization we provide our clients to meet their financial goals such as tax aware investing and wealth planning.
Fixed Income Portfolio Management Group
Fixed Income PMG will allow the intern to gain exposure as to how investment managers get their bond, currency and derivative investment ideas implemented. The intern will work on day-to-day tasks as well as project work to improve the effectiveness of portfolio management techniques and to experience how technology is being used to enhance our investment process.
Multi-Asset & Hedge Fund Solutions Management Group
Multi-Asset Strategies PMG supports the implementation of the systematic, outcome oriented and income driven investment solutions. The associate will learn how various instruments are used in order to implement the various investment ideas. Day to day tasks and project work will help to improve the efficiency of our portfolio management processes. They will gain an understanding of the complex structures and sub strategies that can be combined to meet the needs.
What We're Looking For:
December 2024 through May/June 2025 Bachelor's degree candidates in business, finance, economics, math, computer science, engineering, or liberal arts
Cumulative GPA of 3.0 or better
Must be a U.S. Citizen or Permanent Resident (must be able to work in the U.S. without visa sponsorship now or in the future)
Candidates must be available to work full-time from June through August
Selected candidates will need to successfully complete a thorough background check
It is not permissible to simultaneously take academic classes or hold other employment that will conflict with the internship schedule
An interest in the financial markets, industry regulations, and portfolio management
Detail-oriented with strong quantitative and analytical skills that can be leveraged to evaluate portfolios
The ability to prioritize, multitask and work effectively with a team in a deadline-driven environment
Strong interpersonal skills and ability to effectively communicate and build relationships with teams throughout the organization
An ability to think holistically, understand end-to-end processes and reconsider the status quo
A proactive and inquisitive approach toward new challenges and problem solving
Who We Are:
We are a leading global investment management firm offering high-quality research and diversified investment services to institutional clients, retail investors, and private-wealth clients in major markets around the globe. With over 4,000 employees across 57 locations operating in 26 countries and jurisdictions, our ambition is simple: to be the most trusted investment firm in the world. We realize that it's our people who give us a competitive advantage and drive success in the market, and our goal is to create an inclusive culture that rewards hard work.
Our culture of intellectual curiosity and collaboration creates an environment where you can thrive and do your best work. Whether you're producing thought-provoking research, identifying compelling investment opportunities, infusing new technologies into our business, or providing thoughtful advice to our clients, we are fully invested in you. If you're ready to challenge your limits and empower your career, join us!
How We Invest in You:
AB's purpose is to pursue insight that unlocks opportunity.  It is why we exist and what we work at every day.  Our shared values define how we work.  They're a foundation of our culture, which empowers all of us to be our complete selves – and contribute our distinctive talents.  We invest in one another, strive for distinctive knowledge, speak with courage and conviction, and act with integrity – Always!
We recognize the value of investing in one another and providing you the opportunity to showcase your newly learned skills as a commitment to your growth! That's why we've crafted an exciting training program that will include, but not limited to, the topics listed below:
Introduction to Capital Markets
Advanced Technology Trainings such as Python, PowerBI, SQL, etc.
Diversity Equity & Inclusion programming
Mentoring Program
Career Compassing
Networking opportunities
Investment case studies
Social outings with your intern class
AB does not discriminate against any employee or applicant for employment on the basis of race, color, religion, creed, ancestry, national origin, sex, age, disability, marital status, citizenship status, sexual orientation, gender identity, military or veteran status or any other basis that is prohibited by applicable law.  AB's policies, as well as practices, seek to ensure that employment opportunities are available to all employees and applicants, based solely on job-related criteria
To apply for this job please visit forms.gle.