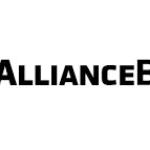 Who You'll Work With:
AllianceBernstein Multi-Asset Solutions actively manages a wide array of asset allocation services for global institutions, high-net- worth individuals and retail mutual fund investors. The group's macro and quantitative research insights are used to develop innovative investment products and drive investment decisions. We use quantitative and fundamental research techniques that are highly adaptive to the current market environment. We leverage these research insights to achieve outcomes that target specific client objectives. Multi-Asset Solutions oversees a range of investment services that are experiencing strong growth and have great potential for further breakthroughs. These include Thematic Outcome Oriented Solutions, Alternatives, Total Return, Risk Managed strategies, Retirement, and Systematic Strategies. The total assets under management across all these portfolios exceed $180 billion USD.
What You'll Do:
The Multi Asset Solutions Summer Internship will provide interns the opportunity to perform quantitative and fundamental research across the range of asset classes including equities, bonds, currencies, commodities and derivatives. This research entails analyzing factors that drive capital markets, building models that predict asset returns, generating optimal portfolios and performing simulations. You will also get exposure to the portfolio management process, including investment decision making, portfolio implementation and monitoring. Previous programs have included testing factors for inclusion in multi-asset return models, designing protective strategies using derivatives, analyzing fund manager performance for inclusion in multi-manager portfolios, as well as supporting portfolio managers in making and implementing asset allocation decisions. Successful interns will be invited to join the Multi Asset Solutions Rotational Associate Program upon their graduation.
Summer Interns contribute to and learn from AB's innovative use of technology, deep research capabilities, global presence, and breadth of investment management expertise. The flat corporate structure allows Interns to become deeply integrated into the team and contribute meaningfully to investment decision-making early on in their careers.
What We're Looking For:
December 2024 through May/June 2025 Bachelor's and Master's degree candidates in computer science, engineering, math, finance, economics, business, or liberal arts
Cumulative GPA of 3.3 or better
Must be eligible to work in the U.S.
Candidates must be available to work full-time from June through August
Selected candidates will need to successfully complete a thorough background check
It is not permissible to simultaneously take academic classes or hold other employment that will conflict with the internship schedule
Coding experience in Python. Additional experience with Matlab and SQL
Strong quantitative, critical thinking, and communication skills
Some coursework in finance and economics a plus
Detail-oriented, ability to multi-task and work in a fast-paced environment
Who We Are:
We are a leading global investment management firm offering high-quality research and diversified investment services to institutional clients, retail investors, and private-wealth clients in major markets around the globe. With over 4,000 employees across 57 locations operating in 26 countries and jurisdictions, our ambition is simple: to be the most trusted investment firm in the world. We realize that it's our people who give us a competitive advantage and drive success in the market, and our goal is to create an inclusive culture that rewards hard work.
Our culture of intellectual curiosity and collaboration creates an environment where you can thrive and do your best work. Whether you're producing thought-provoking research, identifying compelling investment opportunities, infusing new technologies into our business, or providing thoughtful advice to our clients, we are fully invested in you. If you're ready to challenge your limits and empower your career, join us!
How We Invest in You:
AB's purpose is to pursue insight that unlocks opportunity.  It is why we exist and what we work at every day.  Our shared values define how we work.  They're a foundation of our culture, which empowers all of us to be our complete selves – and contribute our distinctive talents.  We invest in one another, strive for distinctive knowledge, speak with courage and conviction, and act with integrity – Always!
We recognize the value of investing in one another and providing you the opportunity to showcase your newly learned skills as a commitment to your growth! That's why we've crafted an exciting training program that will include, but not limited to, the topics listed below:
Introduction to Capital Markets
Advanced Technology Trainings such as Python, PowerBI, SQL, etc.
Diversity Equity & Inclusion programming
Mentoring Program
Career Compassing
Networking opportunities
Investment case studies
Social outings with your intern class
In accordance with applicable law, the minimum and maximum base annual salary for this role is as follows:
Base Salary Range: $100,000 to $135,000
Actual base salaries may vary based on factors including but not limited to education, training, experience, past performance, and other job-related factors. Base salary is just one component of total compensation at AB, which may include, depending on eligibility, commissions, year-end incentive compensation, short- and long-term incentives and Department-specific awards. In addition AB provides a variety of benefits to eligible employees, including health insurance coverage, an employee wellness program, life and disability insurance, a retirement savings plan, paid holidays, sick and vacation time off
AB does not discriminate against any employee or applicant for employment on the basis of race, color, religion, creed, ancestry, national origin, sex, age, disability, marital status, citizenship status, sexual orientation, gender identity, military or veteran status or any other basis that is prohibited by applicable law.  AB's policies, as well as practices, seek to ensure that employment opportunities are available to all employees and applicants, based solely on job-related criteria
To apply for this job please visit forms.gle.