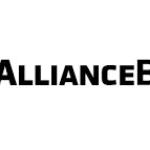 General Accounting Internship
Job Location: Nashville
Who You'll Work With:
The internship will be a 10-week general Finance internship that will provide opportunities for the intern to rotate across the following functional areas: Financial and SEC Reporting and General Accounting. Under the direction of the Controller's group, the Finance Intern will support the accounting function in a variety of accounting and finance duties. This position will be responsible for, and assisting with, daily Finance operational tasks and special projects.
What We're Looking For:
Current enrollment in an accredited College/University is required with a graduation date of December 2024 or May/June 2025
Demonstrate excellence in academics with a cumulative GPA of 3.0 or higher
Candidates must be pursuing an undergraduate or Fifth Year Master's degree in accounting or finance
Self-motivated individual with the ability to think critically
General knowledge of Generally Accepted Accounting Principles (GAAP)
Willingness to learn and perform tasks as assigned
Well organized with the ability to prioritize
Proficient MS Office with Excel and Access knowledge
Positive attitude and strong team orientation
Who We Are:
As a leading global investment management firm, AB fosters diverse perspectives and embraces innovation to help our clients navigate the uncertainty of capital markets. Through high-quality research and diversified investment services, we serve institutions, individuals, and private wealth clients in major markets worldwide. Our ambition is simple: to be our clients' most valued asset-management partner.
With over 3,700 employees across 51 locations in 25 countries, our people are our advantage. We foster a culture of intellectual curiosity and collaboration to create an environment where everyone can thrive and do their best work. Whether you're producing thought-provoking research, identifying compelling investment opportunities, infusing new technologies into our business or providing thoughtful advice to clients, we're looking for unique voices to help lead us forward. If you're ready to challenge your limits and build your future, join us.
How We Invest in You:
AB's purpose is to pursue insight that unlocks opportunity.  It is why we exist and what we work at every day.  Our shared values define how we work.  They're a foundation of our culture, which empowers all of us to be our complete selves – and contribute our distinctive talents.  We invest in one another, strive for distinctive knowledge, speak with courage and conviction, and act with integrity – Always!
We recognize the value of investing in one another, fostering growth and advancement while meeting evolving individual needs. That's why we've crafted a competitive benefits package and focused intently on developing a holistic approach to employee well-being. Here are a few highlights of what we have to offer during your summer experience with AB;
Introduction to Asset Management and Capital Markets
Advanced Technology Trainings including Python, PowerBI, SQL, etc.
Community Outreach
Mentoring Program
Career Compassing to help to Navigate Career Insights
Special events including Coffee Chats, Networking with Senior Leadership, Social Outings, and more!
Opportunity to Receive Full Time Offer Post Internship
AB does not discriminate against any employee or applicant for employment on the basis of race, color, religion, creed, ancestry, national origin, sex, age, disability, marital status, citizenship status, sexual orientation, gender identity, military or veteran status or any other basis that is prohibited by applicable law.  AB's policies, as well as practices, seek to ensure that employment opportunities are available to all employees and applicants, based solely on job-related criteria
To apply for this job please visit forms.gle.