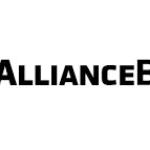 Who You'll Work With:
AllianceBernstein Fixed Income, the firm's business unit dedicated to investing in fixed income securities, delivers a wide range of investment services to clients around the world. AB Fixed Income manages over $290 billion in assets for a broad spectrum of clients, including retail investors, high-net-worth clients, and major institutions. Investment strategies are managed across the risk/return spectrum, including rates & currencies, investment-grade and high-yield credit, emerging markets, securitized debt, and municipal bonds.
What You'll Do:
The Fixed Income Investing Summer Internship provides interns with exposure and experience to all aspects of the Fixed Income Investment process: research, trading, portfolio management, and technology innovation.  Interns will participate in two 5-week rotations, gaining exposure to different job functions and/or asset classes within Fixed Income. In each rotation, Interns will produce a specific investment recommendation or create a dashboard or process which allows portfolio managers, traders, or analysts to make more informed investment assessment in the future. At the end of the summer, Interns present project results to senior management. Successful interns will be invited to join the Fixed Income Investing Rotational Associate Program upon their graduation.
Summer Interns contribute to and learn from AB's innovative use of technology, deep research capabilities, global presence, and breadth of investment management expertise. The flat corporate structure allows Interns to become deeply integrated into the team and contribute meaningfully to investment decision-making early on in their careers.
What We're Looking For:
December 2024 through May/June 2025 Bachelor's degree candidates
Cumulative GPA of 3.5 or better
Must be a U.S. Citizen or Permanent Resident (must be able to work in the U.S. without visa sponsorship now or in the future)
Candidates must be available to work full-time from June through August
Selected candidates will need to successfully complete a thorough background check
It is not permissible to simultaneously take academic classes or hold other employment that will conflict with the internship schedule
Strong interest in financial markets and a passion for investing
Detail-oriented, ability to multitask and work in a fast-paced environment
Strong quantitative, critical thinking, and communication skills
Familiarity with analyzing financial statements
Programming skills in Python or similar
Who We Are:
We are a leading global investment management firm offering high-quality research and diversified investment services to institutional clients, retail investors, and private-wealth clients in major markets around the globe. With over 4,000 employees across 57 locations operating in 26 countries and jurisdictions, our ambition is simple: to be the most trusted investment firm in the world. We realize that it's our people who give us a competitive advantage and drive success in the market, and our goal is to create an inclusive culture that rewards hard work.
Our culture of intellectual curiosity and collaboration creates an environment where you can thrive and do your best work. Whether you're producing thought-provoking research, identifying compelling investment opportunities, infusing new technologies into our business, or providing thoughtful advice to our clients, we are fully invested in you. If you're ready to challenge your limits and empower your career, join us!
How We Invest in You:
AB's purpose is to pursue insight that unlocks opportunity.  It is why we exist and what we work at every day.  Our shared values define how we work.  They're a foundation of our culture, which empowers all of us to be our complete selves – and contribute our distinctive talents.  We invest in one another, strive for distinctive knowledge, speak with courage and conviction, and act with integrity – Always!
We recognize the value of investing in one another, fostering growth and advancement while meeting evolving individual needs. That's why we've crafted a competitive benefits package and focused intently on developing a holistic approach to employee well-being. Here are a few highlights of what we have to offer:
Competitive compensation offerings
Retirement plans with matching employer contribution and no fees on core investments
A holistic employee benefit package to support your and your family's health and wellness
Flexible time off
Hybrid work model
Associate Development Days
Mentoring Program
In accordance with applicable law, the minimum and maximum base annual salary for this role is as follows:
Base Salary Range: $100,000 to $110,000
Actual base salaries may vary based on factors including but not limited to education, training, experience, past performance, and other job-related factors. Base salary is just one component of total compensation at AB, which may include, depending on eligibility, commissions, year-end incentive compensation, short- and long-term incentives and Department-specific awards. In addition AB provides a variety of benefits to eligible employees, including health insurance coverage, an employee wellness program, life and disability insurance, a retirement savings plan, paid holidays, sick and vacation time off
AB does not discriminate against any employee or applicant for employment on the basis of race, color, religion, creed, ancestry, national origin, sex, age, disability, marital status, citizenship status, sexual orientation, gender identity, military or veteran status or any other basis that is prohibited by applicable law.  AB's policies, as well as practices, seek to ensure that employment opportunities are available to all employees and applicants, based solely on job-related criteria
New York City, New York
To apply for this job please visit forms.gle.