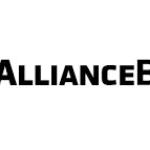 Who You'll Work With:
The Technology team provides computing, communications, infrastructure, services, support, and innovations that sustain high-quality research and diverse investment services for institutional investors and private clients. The team also supports AB's employees. Technical roles in our New York City and Nashville locations have a high degree of interaction with our investment teams.
The Operations team provides vital investment-management functions through more than two dozen offices located around the world. It's dedicated to institutional investment-management services, private client administration, fund services, brokerage operations and change agents.
What You'll Do:
Technologists are behind every strategic decision and investment at AllianceBernstein, working closely with our business leaders to enable new and ever-evolving investment strategies, markets, and processes. Business Analysts play a key role by acting as the 'face of technology' to the business. As the liaison between business users and technical teams, a Business Analyst translates business needs into technical requirements, manages cross-functional projects and stakeholder communication, and provides training to the users as needed.
Business Analyst Associates are assigned to a variety of teams supporting institutional investors, research analysts, portfolio managers, client relationship managers, traders, wholesalers, and more. Working closely with Senior Business Analysts and Project Managers, you will learn key business processes, learn about AllianceBernstein 's products and services, and develop an understanding of the inner workings of how an investment management firm is powered by technology.
Examples of Business Analyst Associate rotations:
Streamlining and simplifying the Equities Trading Order Management process
Applying statistical and machine learning techniques to predict future sales and stock prices
Re-designing aspects of the Bernstein Research Report
Developing an automated tool
What We're Looking For:
December 2023 or May/June 2024 Bachelor's degree or MBA candidates in Economics, Computer Science, Business Administration or related fields
Cumulative GPA of 3.3 or higher
Must be a US Citizen or Permanent Resident
Keen interest in project management, particularly with the scoping of projects, capturing and documenting requirements, and defining use cases, user interfaces, and testing scenarios
Experience with SQL and/or other programming languages is a plus
Excellent communication and presentation skills
Who We Are:
We are a leading global investment management firm offering high-quality research and diversified investment services to institutional clients, retail investors, and private-wealth clients in major markets around the globe. With over 4,000 employees across 57 locations operating in 26 countries and jurisdictions, our ambition is simple: to be the most trusted investment firm in the world. We realize that it's our people who give us a competitive advantage and drive success in the market, and our goal is to create an inclusive culture that rewards hard work.
Our culture of intellectual curiosity and collaboration creates an environment where you can thrive and do your best work. Whether you're producing thought-provoking research, identifying compelling investment opportunities, infusing new technologies into our business, or providing thoughtful advice to our clients, we are fully invested in you. If you're ready to challenge your limits and empower your career, join us!
How We Invest in You:
AB's purpose is to pursue insight that unlocks opportunity.  It is why we exist and what we work at every day.  Our shared values define how we work.  They're a foundation of our culture, which empowers all of us to be our complete selves – and contribute our distinctive talents.  We invest in one another, strive for distinctive knowledge, speak with courage and conviction, and act with integrity – Always!
We recognize the value of investing in one another, fostering growth and advancement while meeting evolving individual needs. That's why we've crafted a competitive benefits package and focused intently on developing a holistic approach to employee well-being. Here are a few highlights of what we have to offer:
Competitive compensation offerings
Retirement plans with matching employer contribution and no fees on core investments
A holistic employee benefit package to support your and your family's health and wellness
Flexible time off
Hybrid work model
Associate Development Days
Mentoring Program
AB does not discriminate against any employee or applicant for employment on the basis of race, color, religion, creed, ancestry, national origin, sex, age, disability, marital status, citizenship status, sexual orientation, gender identity, military or veteran status or any other basis that is prohibited by applicable law.  AB's policies, as well as practices, seek to ensure that employment opportunities are available to all employees and applicants, based solely on job-related criteria
To apply for this job please visit forms.gle.