RTSWS Has A Big Time In The Big Easy
Last week, Rock The Street, Wall Street was in New Orleans. Of course, while we there, we had to stop for a po' boy or three, check out the Jazz Festival, and take a stroll down Bourbon Street (oh, and let's not forget the beignets). Between enjoying all the tastes of N'awlins we also found time to make our way to the annual Burkenroad Reports Conference; meet up with investment advisor, NYT op-ed contributor, and blogger Blair Duquesnay; get to know the members of the CFA Society of Louisiana; and attend the 6th annual "Finding Alpha In The Delta" Institutional Investments Roundtable.
Finding Alpha In The Delta
Last week's events in Nawlins' started on Thursday with the 6th annual "Finding Alpha In The Delta," Institutional Investments Roundtable hosted by OMNI research. The event focused on topics such as managing risk, infrastructure, impact investing and diversity and inclusion. Our founder, Maura K. Cunningham, was there to speak to the attendees on how to get more girls interested in their personal investments and how to get more of them in the financial services pipeline There were plans being made, too, of getting a chapter of RTSWS started there.
"It's Like Jazzfest For Capitalists": The 23rd Annual Burkenroad Reports Investment Conference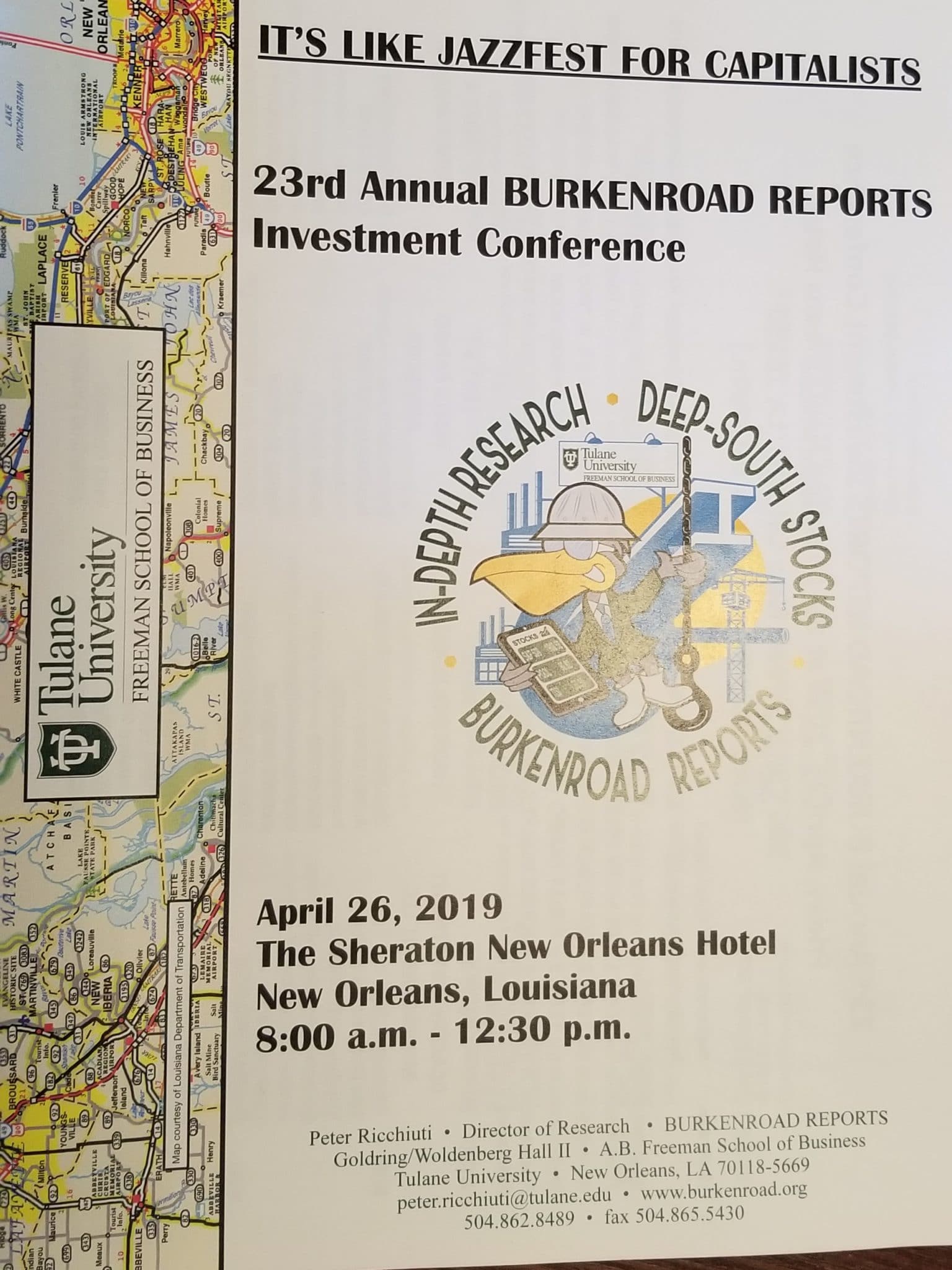 On Friday, April 26th, the Tulane University Freeman School of Business hosted the 23rd annual Burkenroad Reports Investment Conference. Every year, students from Tulane University Freeman School of Business who enroll in the Burkenroad Reports course work in small groups and spend the semester researching small to midsize companies in the Gulf Coast region that normally receive little attention from bigger banks and investment institutions. Each group creates a detailed investment report for the company of their choosing, covering everything from industry analysis to financial projections.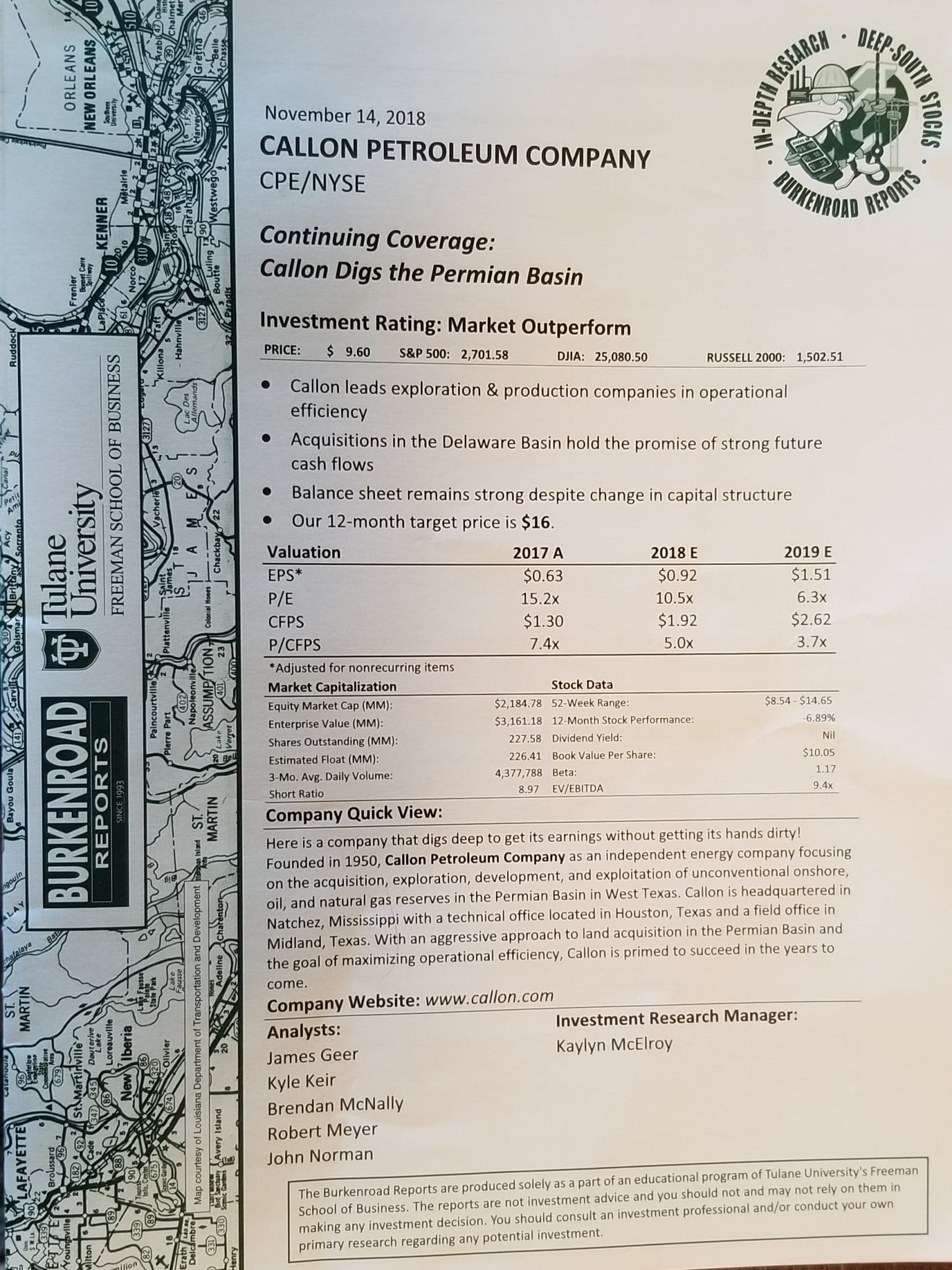 Each report features a thesis that makes investment recommendations based on all the research performed throughout the semester. This recommendation synthesizes a wide range of information including current market valuation, competitive analysis, management and performance background, shareholder analysis, risk analysis and many more factors including WWBD (What Would Ben (Graham) Do?), a clever yet useful analysis of the way the intelligent investor himself might evaluate the company being researched. Each group also goes on a site visit, interviewing top management to learn more about the company.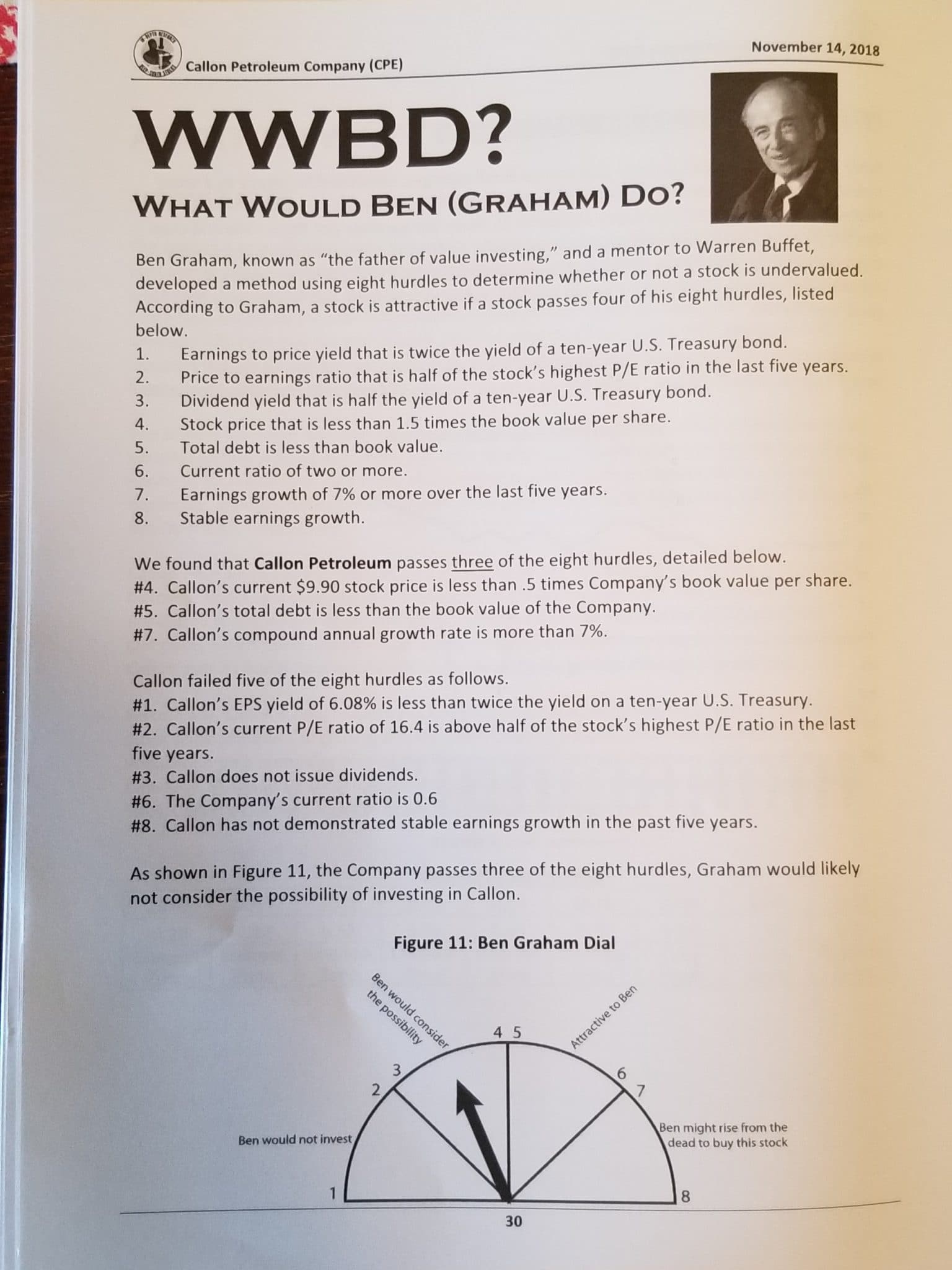 At the end of the semester-long deep dive, students present their findings at the Burkenroad Reports Conference to a wide variety of attendees. Institutional and individual investors, educators, and others show up to learn more about the companies researched or network with each other. C-level executives from the companies researched are invited to join them at the conference and give their shareholder report. After each presentation, investors and students are invited to move to an adjoining room for an informal Q & A session on what was just presented.
Local Legends: Blair Duquesnay and The CFA Society Of Louisiana
While in New Orleans, we also had the pleasure of hanging out with Blair Duquesnay, CFA, CFP and the CFA society of Louisiana. Blair is a Financial Advisor at Ritholtz Wealth Management, LLC. In her spare time, she also contributes to the New York Times (seriously you have to read this piece on why we all stand to benefit from more female brokers), runs a blog, The Belle Curve, and has been featured in The Wall Street Journal, Forbes, Investment News, Morningstar Advisor Magazine, and Business Insider. As an investment advisor, Blair primarily works with women, particularly women who are breadwinners for their family and women who are alone through either divorce or the death of a spouse. As you can imagine, we hit it off.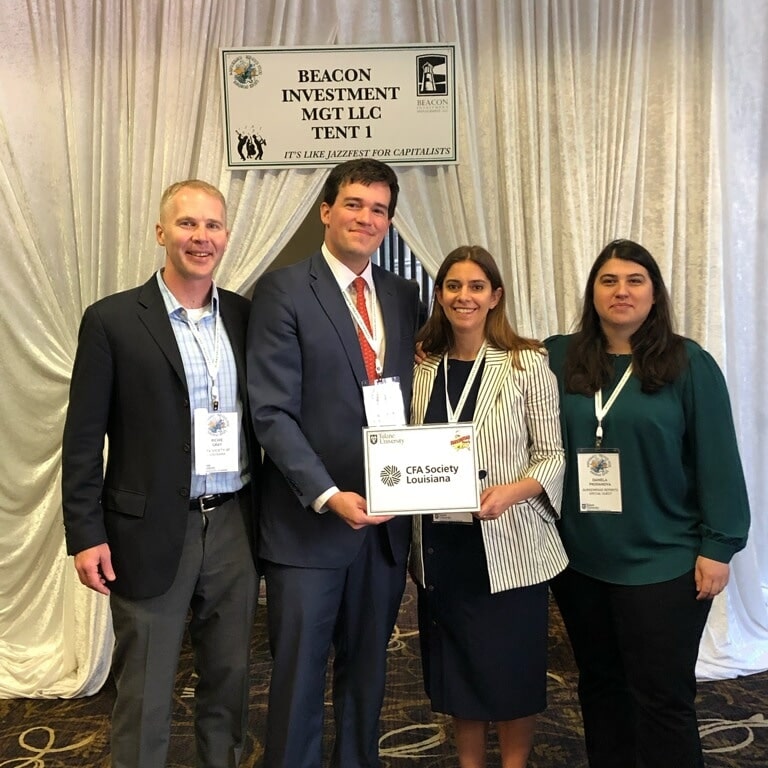 We also had the chance to meet with a few members of the CFA Society Louisiana, who were there to mingle with the Tulane University students, advocate for becoming a CFA charterholder and to meet investors.