Look Out Cause Here They Come…
During the next three months, we will be taking our students to the financial frontlines as approximately 500 Rock The Street, Wall Street students take 17 field trips across 13 U.S. cities. Our first trip begins tomorrow in Chicago and will continue through December to financial institutions and financial departments from coast to coast. Girls will meet, many for the first time, REAL women in finance. Our field trips are packed with department tours, senior management panel discussions, small group huddles and Q & A sessions. 
Today's students are visual learners and a field trip lets them touch, feel, and listen to what they're learning about in the RTSWS workshop "hands-on" financial projects, build on classroom instruction, gain a better understanding of finance and expose them to worlds outside their own. It inspires students to obtain skills to bring them to the next level. 
Two of the goals of RTSWS is to catch girls BEFORE they get to college. We expose them to the M in STEM in high school so they can learn that a life of financial independence can be theirs AND there is a career in this field waiting for them. 
Stay tuned in the coming weeks for highlights and photos from our students' trips into the real world of finance.
If they can see it, they can be it. 
---
Schedule of RTSWS Field Trips, Fall 2018 
TD Ameritrade, Chicago; Lincoln Park High School 
T
D Ameritrade, Omaha; Burke High School 
HCA, Nashville; MLK Jr. High School
November 
JP Morgan Chase, Nashville; Independence Academy High School
Fiduciary Trust, NYC, NY; Hunter College High School
TD Ameritrade, Fort Worth, TX; VR Eaton & Byron Nelson High Schools
Fidelity Investments, Merrimack, NH; Merrimack High School
TD Ameritrade, St. Louis, MO; Parkway Central High School
Nasdaq, NYC, NY; Hunter College Campus High School and Baruch College Campus High School
Jackson National Life, Nashville, TN; Centennial High School
LPL, Charlotte, NC; South Mecklenburg High School
Mediant Communications, Raleigh, NC; Panther Creek High School
December
CarVal Investors, Minneapolis, MN; Hopkins High School
SunTrust, Atlanta, GA; Maynard Holbrook Jackson High School
CalSTRS, Sacramento, CA; Rosemont & McClatchy High Schools 

Kayne Anderson, Los Angeles, CA; Harvard-Westlake School
---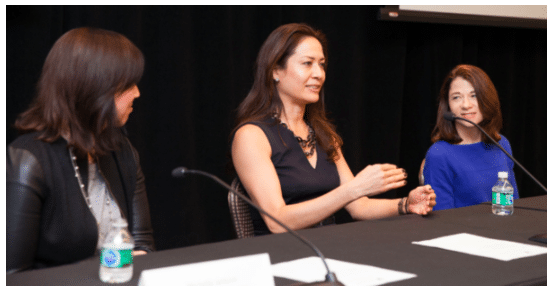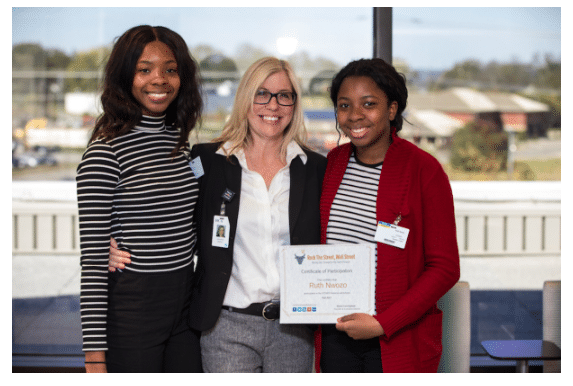 This is what instilling financial confidence in the next generation of women looks like.