We teach girls how to invest in their future.
Rock The Street, Wall Street is a year-long financial literacy program designed to spark the interest of high school girls into careers of finance.
Here's the problem.
We start to lose girls in math at age 9 in the U.S. Girls engagement with STEM wanes even further in high school just as they are beginning to consider their college majors/minors and future careers. Girls are few in number in high school and college finance and economic classrooms.

In everyday practical application, this "girls can't do math" mindset lends itself to financial naivete among women across ALL socioeconomic classes. Two out of three women state they know little to nothing about finance. How can we expect women to optimize their choices when they so heavily rely on others to make these profound choices for them?
We believe introducing girls to the field of finance through real-world financial projects and on-site industry visits and will foster increased interest in personal finance and pursuit of financial careers where job growth is estimated at 30% per year.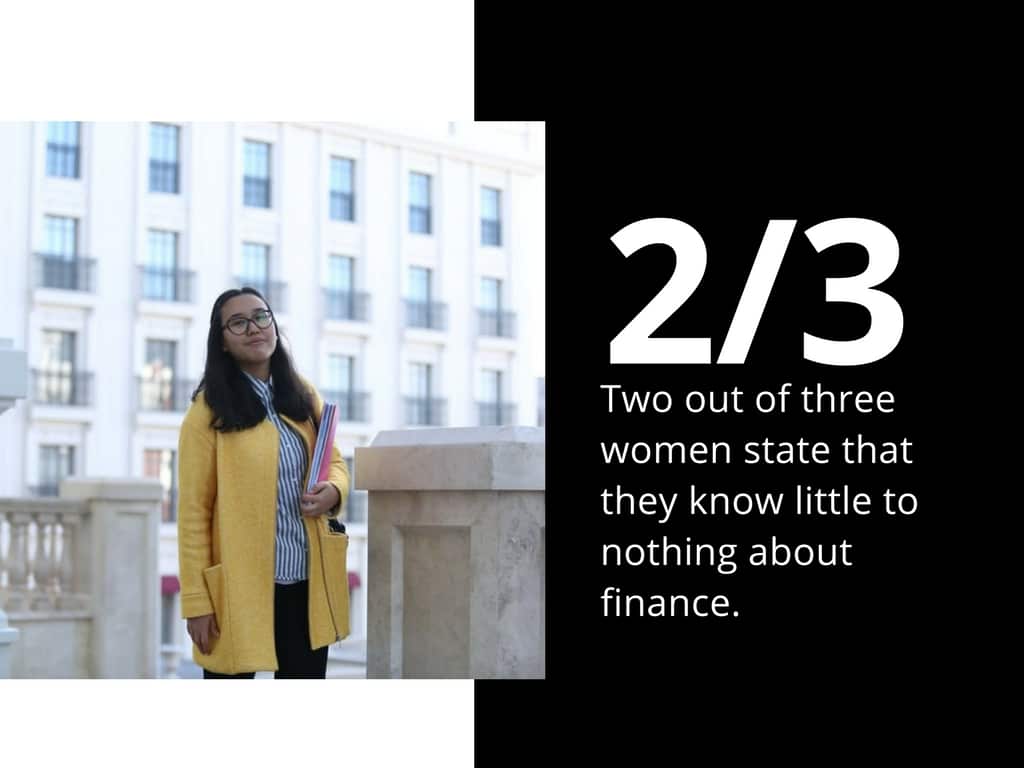 In the financial sector, women make up only…
Venture Capital Professionals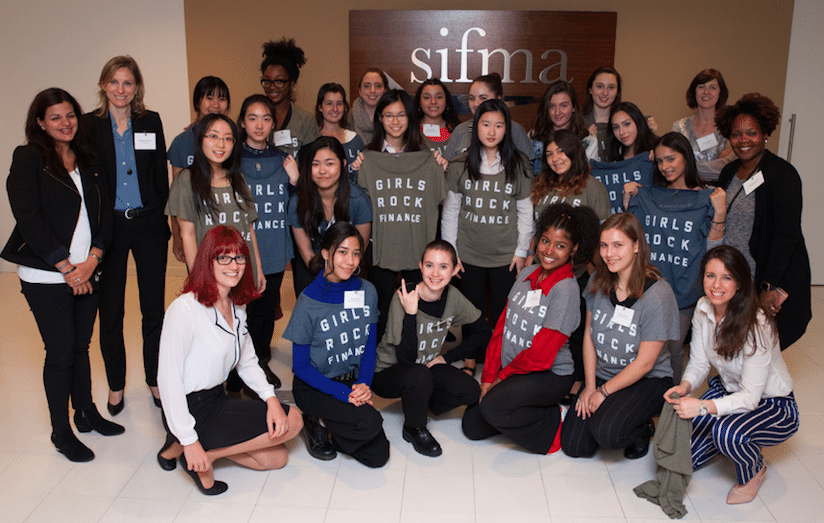 We have a solution.
To close the gender gap in wages, wealth accumulation and in financial professions, we have to inspire girls to pursue the M in STEM, finance, by exposing them to real life, positive role models.
Rock The Street, Wall Street sparks girls' interest at a critical juncture in their lives – pre-college planning.  We demonstrate to girls how to take control of their personal finances just as they are launching into the real world AND we expand perceptions on what a person who works in finance looks like beyond the traditional stereotypes.
STEM professions are tools to lift people out of poverty in one generation.
We have an opportunity.
We engage female financial professionals who come into the classrooms, to teach and motivate the next generation.  We have created a new model to teach the relevancy of math and finance to girls that re-engages them in their learning and eventually helps them decide on college majors/minors in finance, economics and business.
Rock The Street, Wall Street has developed a NEW model for financial literacy education – pairing "ripped from the headlines" curriculum in savings, spending, investments, stocks and bonds ALONG WITH instruction, exposure and formal mentorship with female bankers, auditors, analysts, entrepreneurs, wealth managers, traders, and accountants – women who can "walk the talk."
.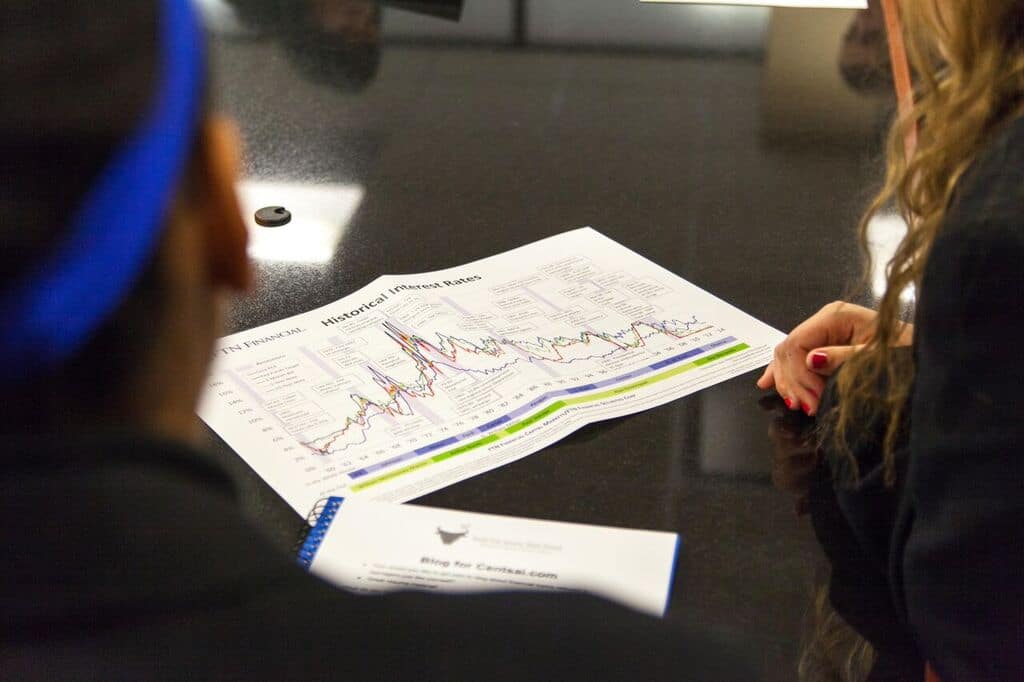 From our beginning in 2013, Rock The Street, Wall Street has educated more than 900 girls in eight cities including Charlotte, Chicago, Dallas, Fort Worth, Los Angeles, Memphis, Nashville, and New York City.
This new model of teaching financial literacy in schools is desperately needed as evidenced by the 2014 NEFE Survey of the States report, in which more than 80% of teachers self report they are not competent to teach financial literacy. The problem of financial illiteracy in the United States will not change on its own. It's time to leverage public/private partnerships and bring in the troops to the schools.
You can be a part of the solution!
Through a funding consortium of corporations and private foundations, RTSWS provides the platform to  help diminish financial illiteracy and develop a workforce pipeline of currently untapped financial talent.
Get your company to sponsor us so that girls will not fall out of finance.
Let's Talk
What Our Students Are Saying
Rock The Street, Wall Street In The News
Diversity & Inclusion
,
Field Trips
,
Financial Literacy
,
Fundraiser
,
Job Shadowing
,
Mentor
,
Money Managers
,
Networking
,
STEM
,
Texas
,
Training
,
Uncategorized
,
What Rock the Street Wall Street does
,
Fidelity Diversity & Inclusion
,
Field Trips
,
financial literacy
,
Fundraiser
,
job shadowing
,
mentor
,
Money Managers
,
networking
,
STEM
,
Texas
,
Training
,
Uncategorized
,
What Rock the Street Wall Street does
Diversity & Inclusion
,
Financial Literacy
,
Fundraiser
,
Maura Cunningham
,
Meredith A. Jones
,
Money Managers
,
Nashville, TN
,
Networking
,
STEM
,
Training
,
What Rock the Street Wall Street does
,
Women Of The Street
,
Diversity & Inclusion
,
financial literacy
,
Fundraiser
,
maura cunningham
,
Meredith A. Jones
,
Money Managers
,
nashville
,
networking
,
STEM
,
TN
,
Training
,
What Rock the Street Wall Street does
,
Women Of The Street
Brentwood, TN
,
Byron Nelson High School
,
Case Study
,
Diversity & Inclusion
,
Field Trips
,
Financial Literacy
,
Fintech
,
Ft. Worth, TX
,
Fundraiser
,
Hillsboro High School
,
Interns
,
Jackson National Life Insurance Company
,
Job Shadowing
,
Maura Cunningham
,
Meredith A. Jones
,
Money Managers
,
Nashville, TN
,
New York City, NY
,
Ravenwood High School
,
STEM
,
TD Ameritrade
,
Texas
,
Training
,
Uncategorized
,
WC Bryant High School
,
What Rock the Street Wall Street does
,
White House
,
Brentwood
,
Byron Nelson High School
,
case study
,
Diversity & Inclusion
,
Field Trips
,
financial literacy
,
fintech
,
Ft. Worth
,
Fundraiser
,
Hillsboro High School
,
interns
,
Jackson National Life Insurance Company
,
job shadowing
,
maura cunningham
,
Meredith A. Jones
,
Money Managers
,
nashville
,
New York City
,
NY
,
Ravenwood High School
,
STEM
,
TD Ameritrade
,
Texas
,
TN
,
Training
,
TX
,
Uncategorized
,
WC Bryant High School
,
What Rock the Street Wall Street does
,
White House