GIRLS TAKE THEIR WALL STREET EXPERIENCE FIELD TRIP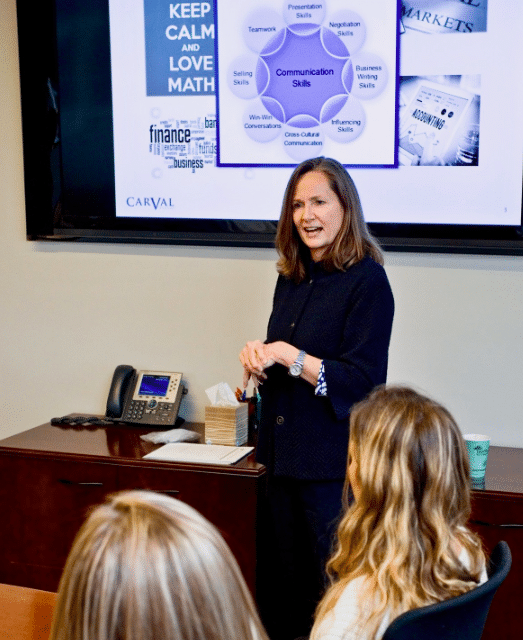 Students from Hopkins High School listening to Jody Gunderson, Managing Principal of CarVal Investors, during their field trip to the CarVal Investor offices in Minneapolis, MN.
Last month, students from Hopkins High School in Minnesota went on their semester-end RTSWS field trip to the CarVal Investors offices. CarVal Investors was founded by Cargill in 1987. In 2006, CarVal Investors became an independent subsidiary of Cargill, allowing the firm to expand more broadly as a fund manager.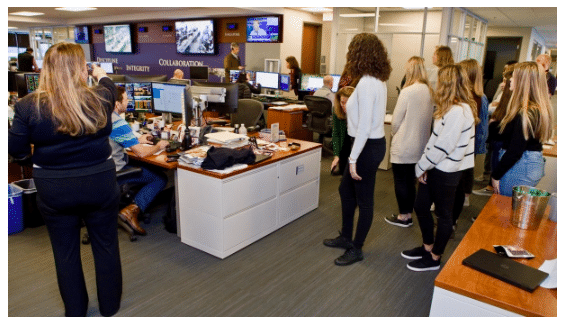 The field trip represented the second of three components of the RTSWS academic year-long program. After a series of five on-campus RTSWS financial workshops led by female financial pros from CarVal, the students got to step into the shoes of their volunteer classroom instructors and meet some of their colleagues. The girls quickly took seats at the table to learn more about CarVal Investors' global operations in Europe, Asia and Latin America. Later this month, the girls will participate in the third RTSWS component, our Mentor/Protege sessions during their spring semester.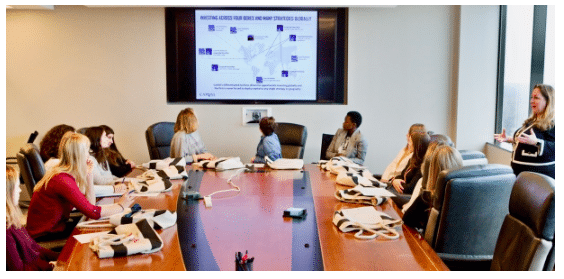 The girls took a deep dive into Alternative Investments as they learned about CarVal's niche investment strategies which include:
Market Dislocations


Distressed Debt

Undervalued Investments

Credit Intensive Assets

Fundamental Analysis

Restructuring
The students then took a tour of the trading floor after which they broke into smaller groups to attend breakout sessions on:
Investments

Career and Compensation

Operations and Data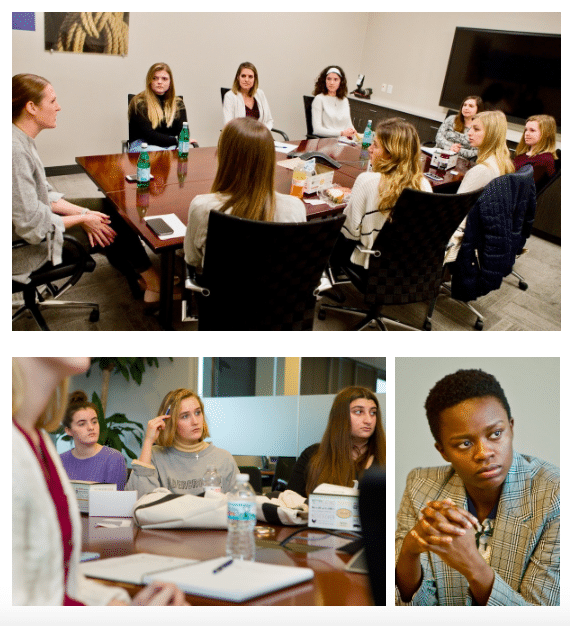 CARVAL INVESTORS FIELD TRIP VOLUNTEERS
Some of those who shed light on their workday lives and career paths included:
Xiaoyu Gu, Analyst, Investments

Angie Fenske, Managing Director, Investments

Stephanie Matz, Director, Investments

Katie Maier, Director, Human Resources

Christine Ritchie, Director, Compliance (and new RTSWS BOD member)

Ann Folkman, Managing Director, Global Marketing and Corporate Communications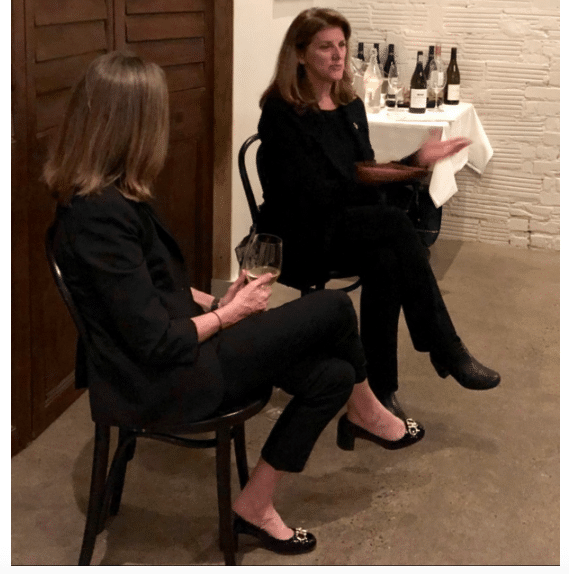 Jody Gunderson, (l) Managing Principal, CarVal Investors with Maura Cunningham, Founder, RTSWS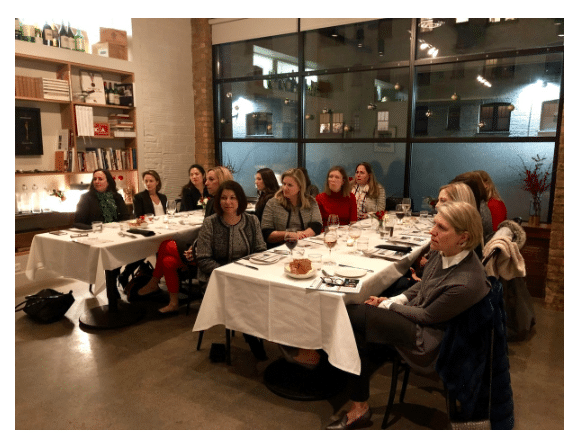 FINANCIAL PROS IN MINNEAPOLIS/ST. PAUL WANT TO KNOW
The evening before the students' field trip,15 women got together for dinner to learn what they can do at their firms to increase female recruitment efforts. Jody Gunderson and Maura Cunningham took questions from the invited guests.
Those who attended were from the following firms and organizations:
It was a lively and purposeful evening filled with dialog and action steps on how to get the word out to their office colleagues about the absence of women in business classes at the high school level. Dr. Mary Daugherty, Senior Fellow in Applied Finance at The University of St. Thomas, gave a first-hand account of how few women are in finance and economics classes – usually only one in ten students is a woman. (You'll hear more from Mary in an upcoming video interview. Stay tuned!)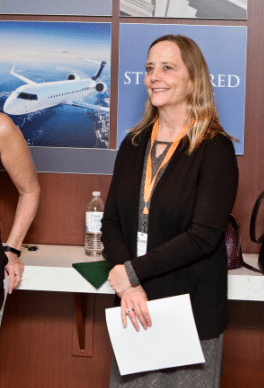 Dr. Mary Daughtery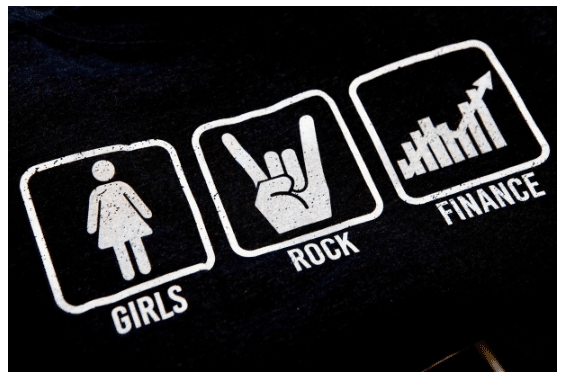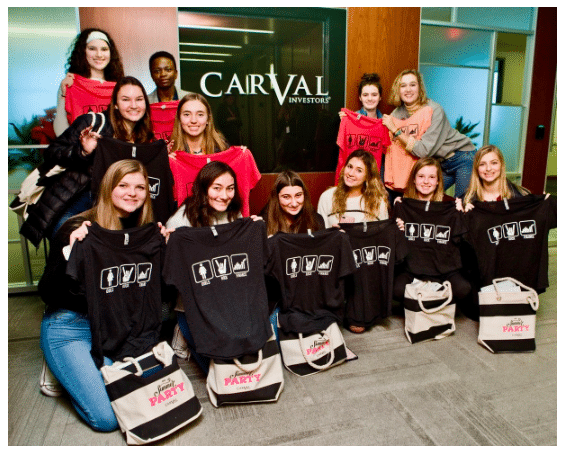 Thank you, CarVal Investors!
You're what making a difference in Minneapolis looks like.