According to the Urban Dictionary online, "Walk The Talk" means:
Back up or prove what's said with action

Represent words with action

Practice what's preached 



The financial professionals from Jackson National Life Insurance (Jackson) in Cool Springs, Tennessee did just that during a jam-packed day of learning and exploration for students from Centennial and Ravenwood High Schools in Tennessee.  
The day started with Elizabeth Griffith, Vice President, discussing what it is to be financially responsible. Some of the benefits of being smart from a young age about money include:
Social Life – You get to do more stuff with your friends

Relationships – 65% of couples state they argue about money. Being financially fit allows you to enter into this very important dialog from a position of strength

Health – People who are in debt are three times more likely to have a mental health problem than those who aren't.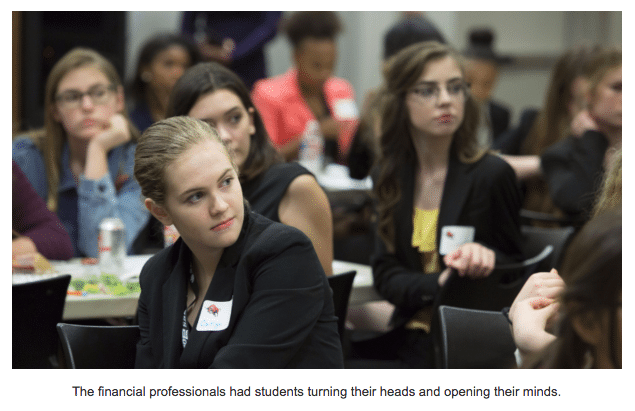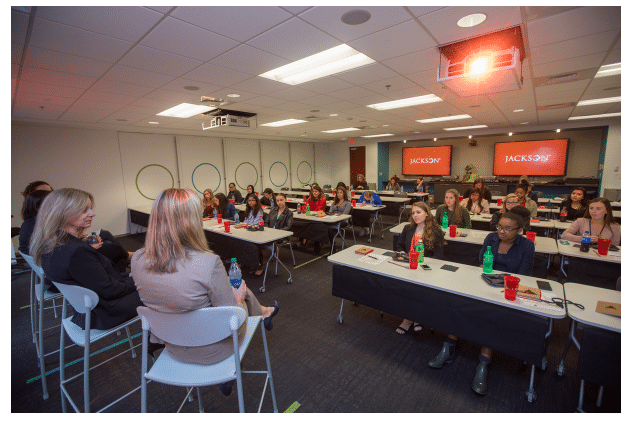 Later in the day, the panel discussion on financial professions gave students an open forum to get multiple perspectives on the typical work week, rewards of the job and advice on how to plan their future.
"These girls have learned how to seek out information they didn't have before. This will allow them to become more well-rounded," said Bree Cordes, a Hybrid Wholesaler with Jackson and a returning RTSWS mentor. She told the students. "Being financially secure sets the stage for being confident in so many other areas of your life. It allows you to be true to who you are personally and professionally."  
Bree also stressed the importance of taking advantage of participating in the RTSWS mentorship program this coming Spring so that they have someone who can answer questions about savings and investments, college search, college expenses, job shadowing, internship opportunities and career preparedness. The message hit home as 
EVERY student at the field trip signed up for a Jackson mentor to continue their journey into business and finance.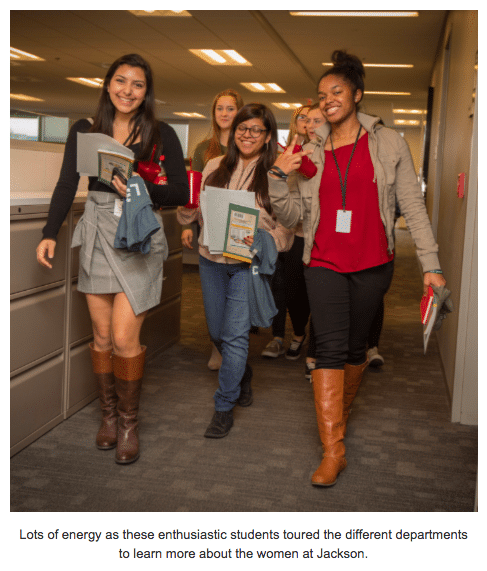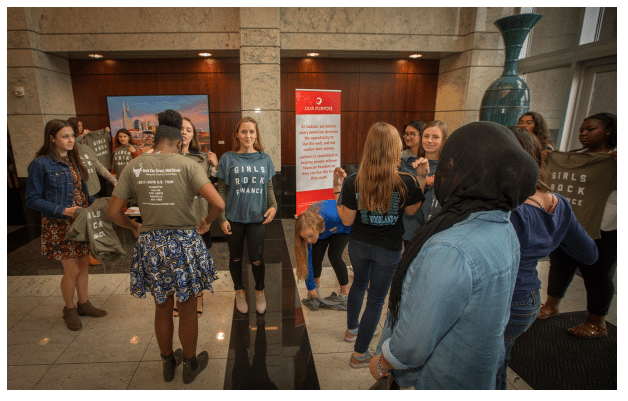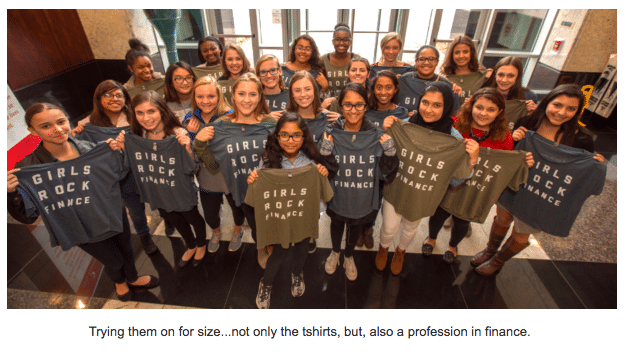 You're kind of a big deal, Jackson! 

Just ask our students. 

Thank you for your continued support of RTSWS throughout the years.