Over 100 ninth graders sign up with RTSWS to envision a career in finance! 
The "My Future. My Way. Career Exploration Fair" featured more than 120 employers and organizations
. This massive event happens through the committed efforts of 
Alignment Nashville, the five Metro Nashville Public Schools (MNPS) 
Partnership Councils and the 
Nashville Area Chamber of 
Commerce. TOGETHER, they 
pooled their knowledge 
and resources to provide this 
excellent opportunity for OVER 6,000 ninth graders to see their future selves. 
The majority of dropouts occur 
during freshman year. 
This event raises awareness and generates excitement that shows freshmen 
the relevance of their studies and the opportunities their future holds. 
The 
exploratory event empowers 
students to make informed 
decisions about which type of 
academy to choose for their remaining high school years. 
MNPS offers students a Banking and Finance Academy, in which RTSWS has a particular interest. Over 100 girls signed up with us to learn more about the programming we offer in MNPS.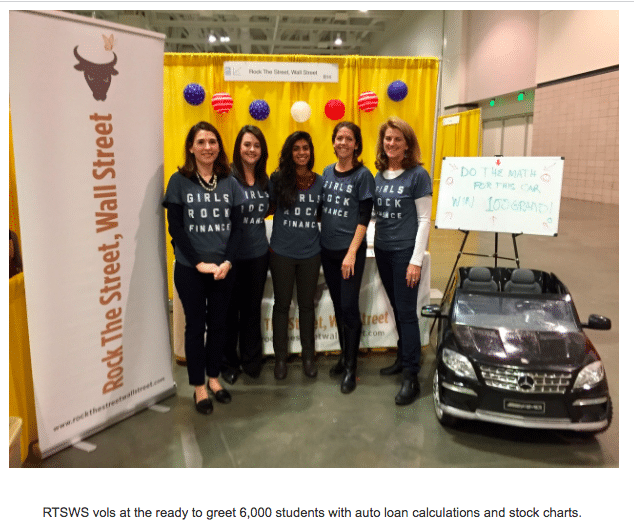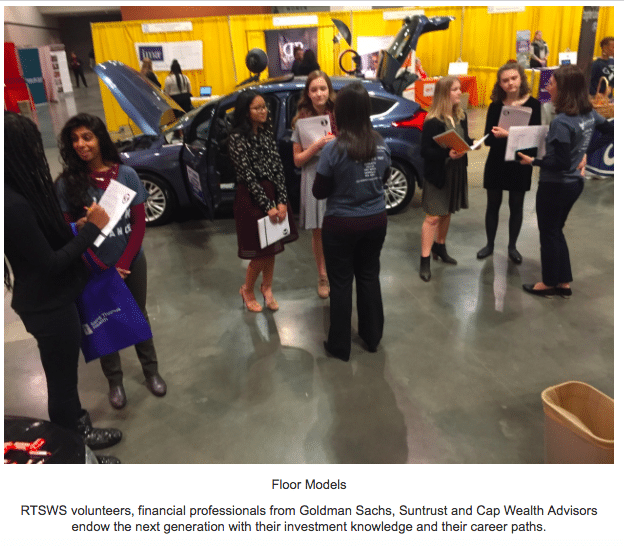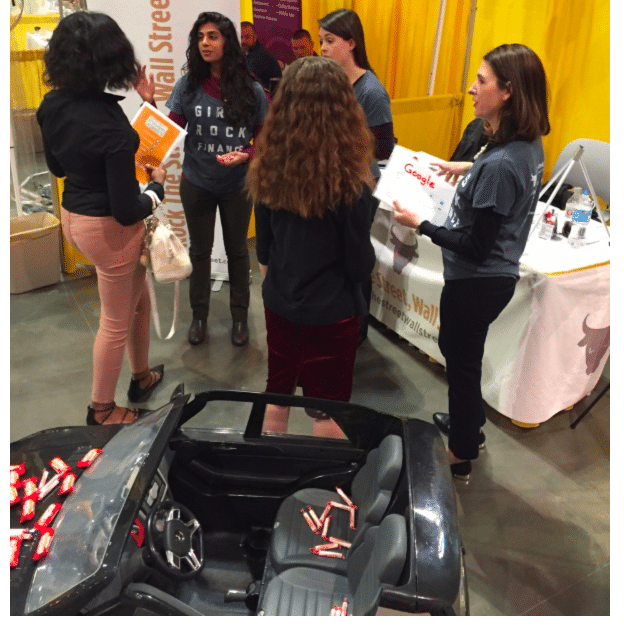 DO THE MATH. WIN $100,000!


How Much Is This Car? 
Students guessed the price of a Mercedes S Class automobile and were then presented with various lending schemes to pay for the car. Variations of lending packages included length of loan and various interest rates.
They then were asked how does one afford a Mercedes? That's when the girls learned about the stocks all RTSWS students followed this semester, GOOG, APPL and FB.
They saw how the price of each of these stocks has increased over the years and how, if they had invested in them, they too, could afford to lease or own a Mercedes. Students were handed $100,000 candy bars and Smarties for getting in the game.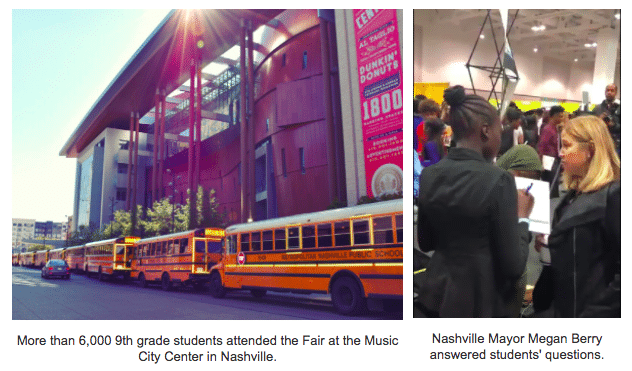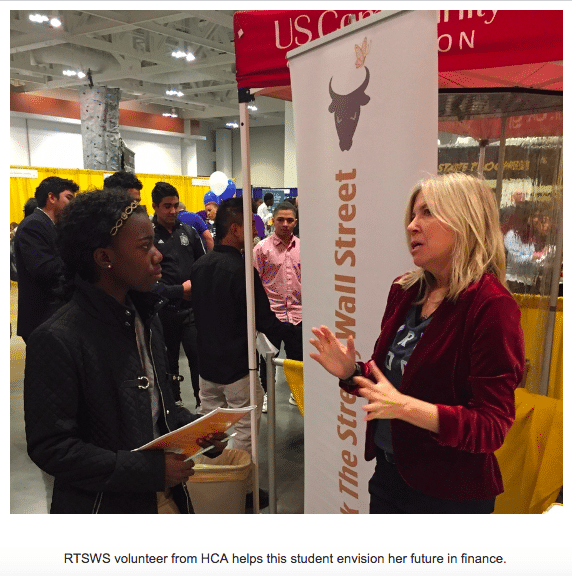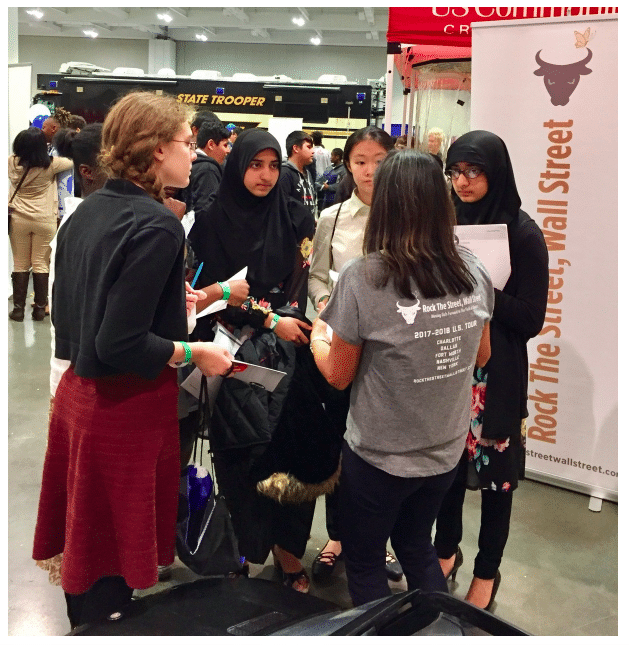 We were thrilled to meet so many girls who want to learn more about being financially fit. Visit The Ford Next Generation Learning Hub to learn more about Nashville Academies' success.
And now for something completely different… 
Dr. James Bailey welcomed our founder, Maura Cunningham, to Whites Creek High School in Nashville where she was Principal for the Day. Maura learned about students' success in making a soy based fuel, (they won $30,000 and were flown up to meet with Ford executives in Detroit) – Alternative Energy, Sustainability and Logistics Academy. 
She saw, too the classroom courtroom that the students built themselves to hold court certified, binding hearings. – Education and Law Academy.