From 6 to 12 cities in just one year!
At Rock The Street, Wall Street, our sponsors are convinced in the strength of our programming. 
Ours is a NEW experiential model that teaches the relevancy of math and finance to girls in their everyday lives.
Our  2018/2019 Academic Year Lineup of Cities

Atlanta, GA*
Charlotte, NC
Chicago, IL
Fort Worth, TX
Los Angeles, CA
Merrimack, NH*
Minneapolis, MN*
Nashville, TN
New York, NY
Omaha, NE*
Raleigh, NC*
St. Louis, MO*
* = New for 2018
Thank you to our generous sponsors who have staked us year after year to reach more and more girls.
2018/2019 will be a breakout year for us!
… And we welcome our NEW sponsors who are starting to invest in the next generation of female financiers — Wait until you see the return!
You are why we are HERE…THERE…and soon… EVERYWHERE!
Record-Breaking Highlight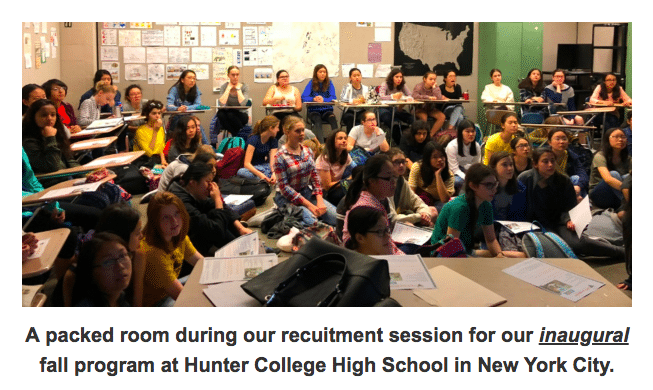 Momentum is with us.
Invest with the trend!