Meredith A. Jones, our newest Board member, fought the gender stereotype of "girls can't do math". As a child of a single mother, her family did not have a lot of money and she did not consider finance and investing as a career. In fact, she got into the financial industry by accident. In 1998, she answered a 'want ad' for a hedge fund analyst position, got the job and discovered both an appetite and an aptitude for the field. Meredith, like one of our favorite Superheroes, found her full powers and true destiny. She quickly became the head of hedge fund research for that firm, but it was not until 2007 that she met a woman in a similar role. Yes, you heard us right; it took nine years for her to meet a woman in a similar role. We are trying to change that.
The financial industry can be a creative and dynamic career for women – but there's an awareness problem. Girls can't be what they can't see. Our program places female financial professionals, including CFP's and CFA's right into high school classrooms so that young women will not only gain insight into the various financial professions available to them, they also are assigned financial projects which teach them valuable personal money management skills in the process. 
In the U.S., we start to lose girls in math at age 9. Girls engagement with STEM wanes even further in high school just as they are beginning to consider their college majors/minors and future careers. As a result, girls are few in number in high school and college finance and economic classrooms. "The statistics are abysmal. Women comprise roughly 36 percent of registered investment advisors, and the numbers decline from there. Only 19 percent of chief investment officers at endowments, foundations, pension funds and insurance companies, 11.7 percent of private equity executives,  9 percent of mutual fund managers, and 8 percent of venture capital investment professionals are women, and a paltry 2.5 percent of hedge funds are run by women," Meredith said. "The pipeline desperately needs filling, and many young women still don't know the potential benefits of careers in the financial industry—strong salaries, a degree of flexibility as you move up in your career, and the reward of helping firemen, policemen, retired teachers, charities, colleges and individuals fund their goals. Furthermore, having more women in the industry can boost investment returns, protect against market volatility and create jobs on Main Street. It's definitely a virtuous cycle."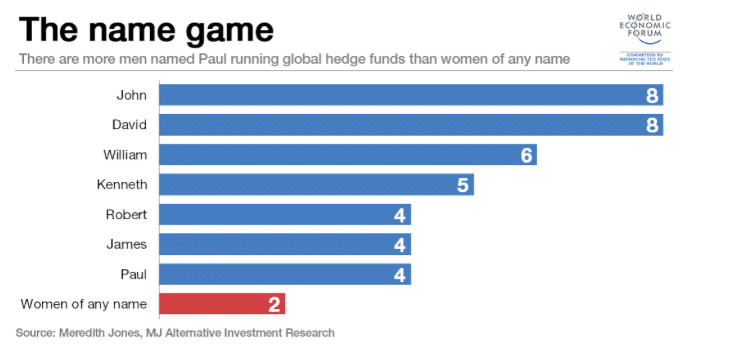 Meredith recently wrote an article for The World Economic Forum on how the lack of women on Wall Street negatively impacts investment returns, volatility, and jobs. Within hedge funds, her research has shown roughly an 80:1 male to female ratio. In fact, there are 11 male hedge fund managers named John, James, William or Robert for every one female hedge fund manager of any name.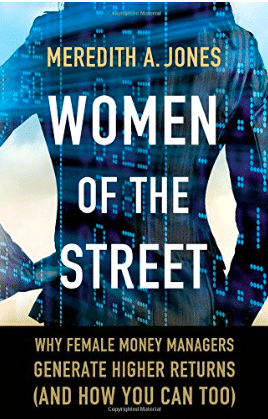 As a leader on diversity investing, an experienced researcher, writer and speaker, Meredith is a perfect fit for our organization. We are confident that she will add great value to our Board and that young women in our program will benefit from her counsel with our organization for years to come.
We highly recommend Meredith's book "Women of the Street". It's an insider's look into the minds of female money managers and what sets them apart from the boys.