Recently, the Vanderbilt University Owen Graduate School of Management hosted its annual Women in Business Symposium, an opportunity for alumni and prospective students to get to know each other and discuss the many opportunities of a career in business.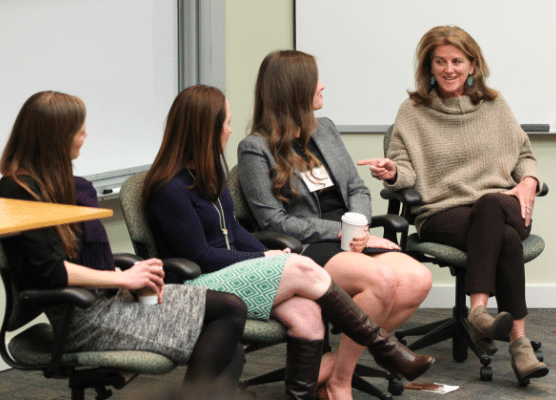 Our founder, Maura Cunningham, along with Vanderbilt alumni from Exxon Mobil, Deloitte Consulting and Make a Wish Foundation hosted a panel entitled "Go for it". The panel took questions and commented on:
Why go into management
The benefits of accessing mentorship and guidance on campus
How women who excel at problem solving, analytical and critical thinking, decision making and logical thinking BELONG IN BUSINESS
Maura was delighted to share and hear the questions of young women who are considering a management career in business. This opportunity to connect with tomorrow's rising business leaders gives us even more insight into the benefits of offering Rock The Street, Wall Street, (RTSWS), programs to high school girls.

At RTSWS, we plant the seed and prepare our students for a life in business by offering:
Information on career pathways (field trips in the fall, job shadowing in the spring)

Money management skills (hands on financial projects in the classroom in the fall) 

Early mentorship and networking opportunities (over 50% of our fall students sign up for our formal mentor/protege program each spring semester)
Our programs find girls across ALL socioeconomic strata and open their eyes and minds to how THEY can rise up and make a difference in business and in the world around them.