"How many times have you heard people, particularly girls, say, "I hate Math"? Have you ever heard people say, "I hate English" or, "I hate History?"
Last month at Nasdaq MarketSite in Times Square, Rock The Street, Wall Street Founder and Executive Director, Maura Cunningham, held nothing back as she addressed business undergraduate summer interns from around the U.S. on the cultural aspects of why we lose girls in math as early as age 9 in the U.S.
In the 16 minute video from MarketsWiki Education's World of Opportunity education series, Maura also shed light on the current state of financial education in the U.S., Diversity and Inclusion budgets and on how the financial services industry can improve their approach to recruiting women. 
The "Feminine Famine" 
in Finance is ALL TOO REAL
The CFP Board knows women are needed in the financial sector. Their initiative, Women's Initiative (WIN),
 published a white paper that offers recommendations on how to increase the percentage of female CFP and financial professionals – which has remained flat at 23 percent for over a decade. 
This year, we want to give a MAJOR shout out to Kathleen McQuiggan, Special Advisor on Gender Diversity, CFP Board. Kathleen made an "all call" to female CFP's in NYC and L.A. to ask them to step up and volunteer with RTSWS in those cities where we are privately funded. Over 10 CFP's reached out to us. 
Thank you, Kathleen and the CFP Board!
---
Our Volunteers Rock! 
We're in the midst of training RTSWS volunteers across THIRTEEN, yes THIRTEEN, cities this academic year. For a full list of our coast to coast cities, click here. Below are pics of just a few of our volunteer groups.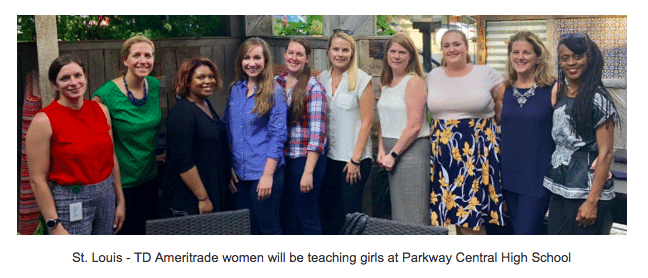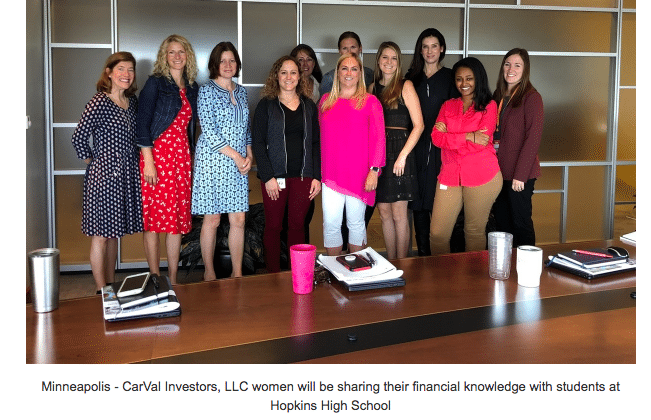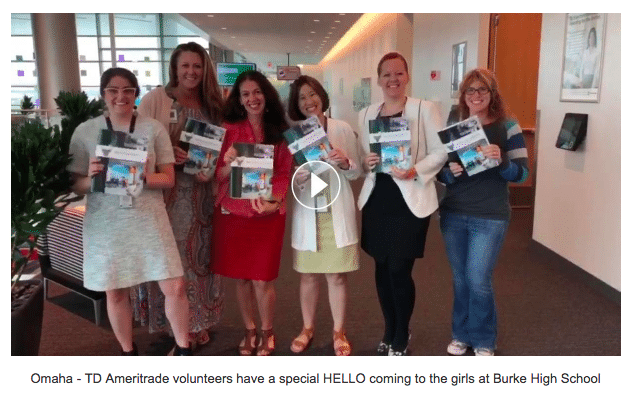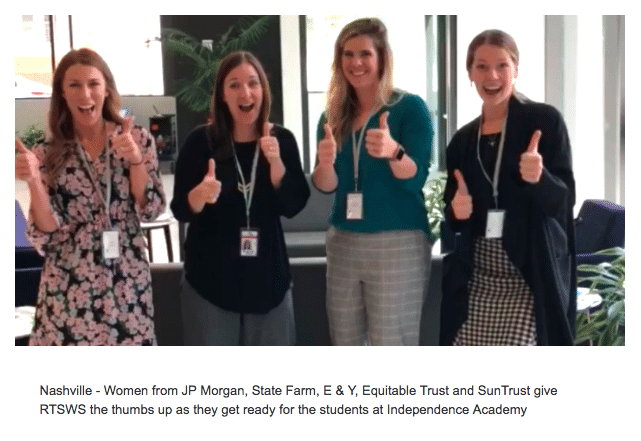 Thank you ladies for Moving Girls Forward in the Field of Finance.