Rock the Street, Wall Street attended the CalPERS & CalSTRS Diversity Forum in Sacramento last month. With CalPERS asset size at more than $300+ billion and CalSTRS at $200+ billion, these state pension funds are applying industry-wide positive pressure for companies to set measurable goals and timetables to move the needle on diversity and inclusion. Experts from McKinsey, The 30% Club, Microsoft, Harvard University, University of California – Merced, Mellon Capital, Blackstone, State Street Corporation, and Morgan Stanley were among those who spoke at the forum.
At the conference, we connected with investment industry professionals who are passionate about making REAL progress on widening the financial profession pipeline of candidates to include more young women. Throughout the day, we were encouraged by the recognition and value others see in Rock The Street, Wall Street.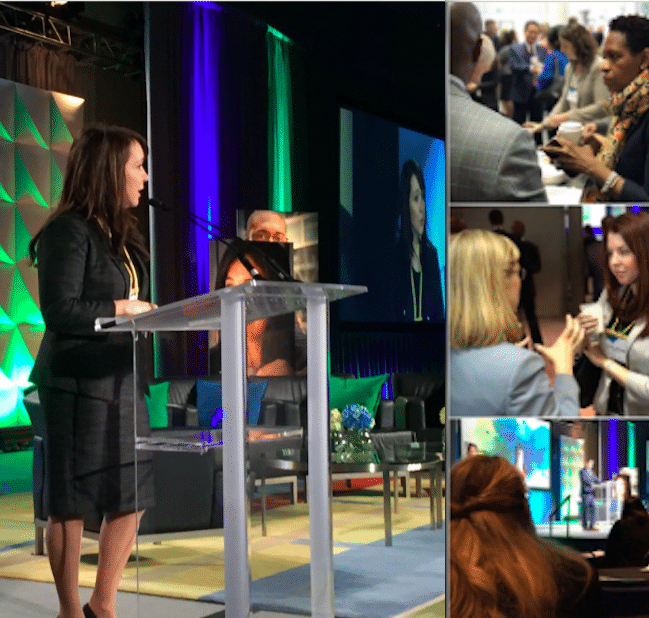 Speakers at the diversity forum are leaders in bringing measurable change. Sessions we found particularly insightful were "Proven Ways to Drive Inclusion", "Change in the Boardroom and From the Boardroom" and "How Mentorship Creates Success for Everyone".  Here's some of what we heard:
"We must improve math and science programs for girls in schools. The status quo is unacceptable." –-John Thompson, Chairman of the Board, Microsoft
"By increasing the amount of women in senior leadership and C-suite positions, companies are positioned to break the 'group think' pattern, and ultimately make more innovative decisions." –Christopher Ailman, Chief Investment Officer, CalSTRS
"If you are willing to take risks and try something new, opportunities will open." –Gabriela Parcella, Chairman, President and Chief Executive Officer, Mellon Capital

"Leadership needs to clear the path and lead by example." 

–Susan Reid, Global Head of Diversity & Inclusion, Morgan Stanley
We're thrilled to see this type of "push" coming from the buy side and will be staying tuned to watch for progress.