We always say here at Rock The Street, Wall Street that if these girls can SEE it, they can BE it. From the comments we received on our surveys, taking these young female students to various financial institutions really broadened their minds on what it looks like to work in the financial services field.
We started our field trips in Chicago, on Friday, October 23 at Ariel Investments, in the beautiful AON Building. A highlight was touring the Trading Floor, and meeting with Cheryl Cargie, Head Trader.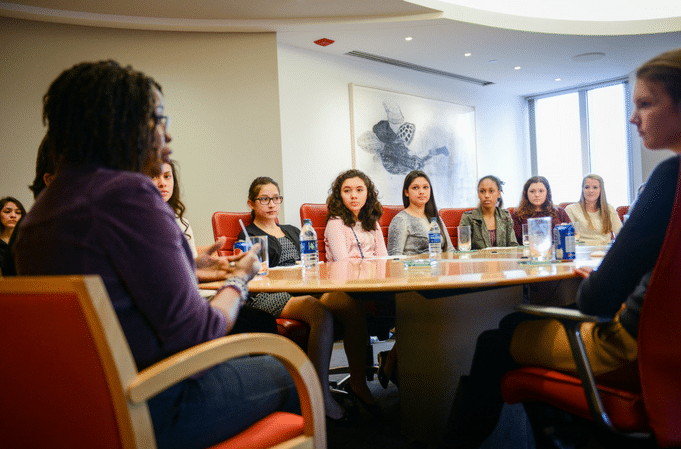 Next up, UBS in Nashville on Friday, October 30. We made a round table discussion with women leaders at UBS work with over 40 RTSWS students. It was a packed house, but the girls had very candid discussions with women there, including a video chat with the chairwoman of UBS's women's group All Bar None Americas in New York City.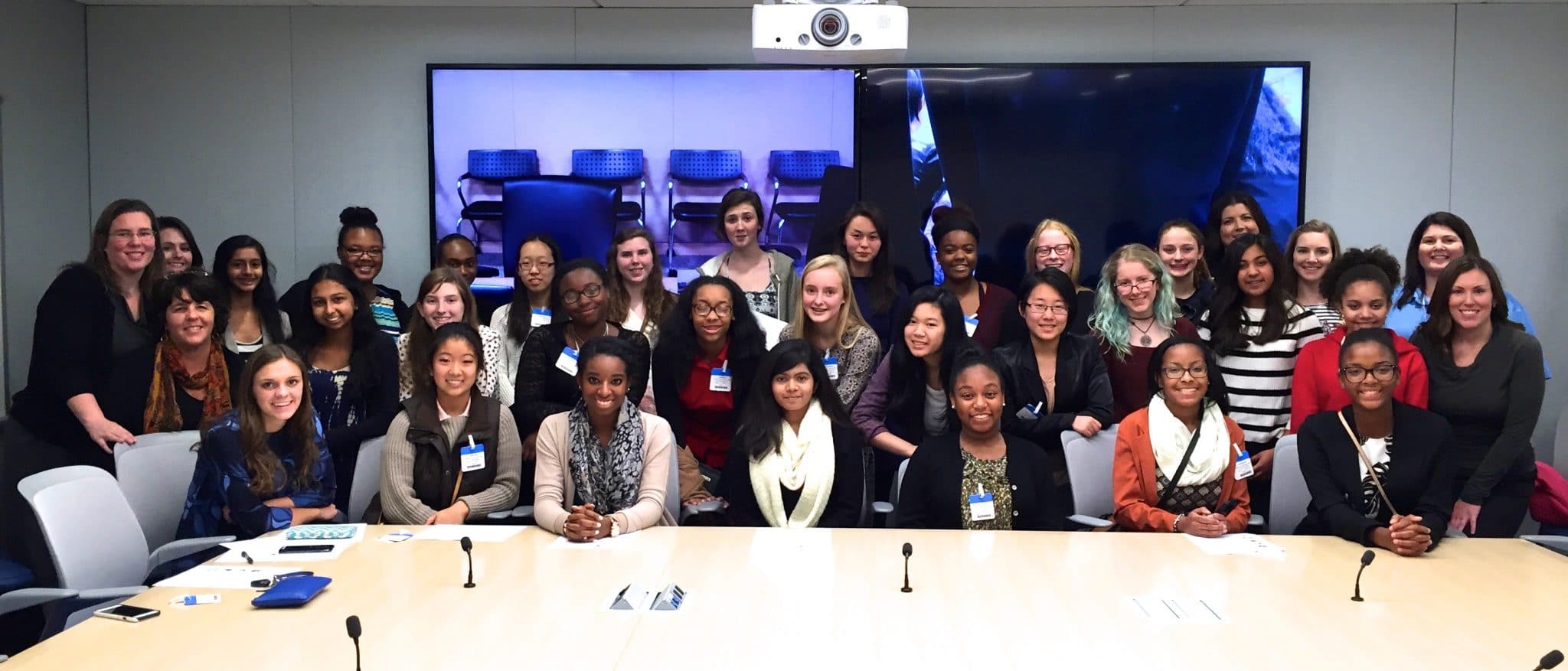 We launched this fall in New York City, and we were thrilled to take our Zone 126 Long Island City High School girls to Morgan Stanley in midtown Manhattan on Friday, November 6. The girls had a tour of the Trading Floor at Morgan Stanley, then sat down for a discussion with female financial professionals there. From the comments we received, learning about their backgrounds and education made our girls realize they they could pursue a potential career in the financial industry.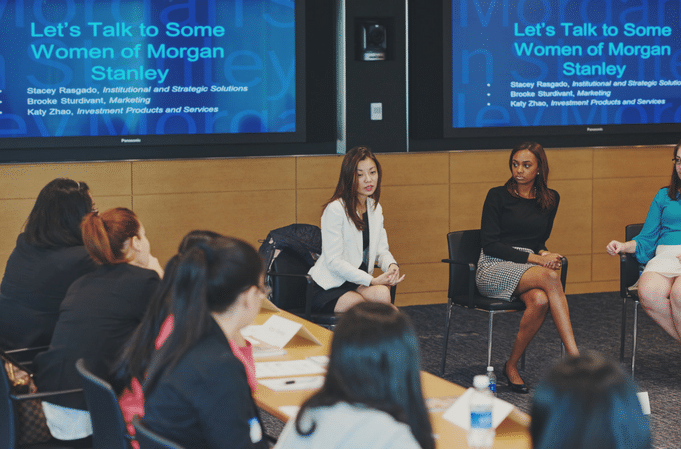 Finally, we ended our Field Trips in Memphis at FTN Financial on Tuesday, November 10. The girls had a tour and a panel discussion with women leaders in Treasury Management, Loan Support Services, Investor Relations, Client Credit Risk, and Auditing.