Students Learn About Asset Management
Before taking a tour of the Institutional Bond and Money Market trading floor at Fidelity Investments in Merrimack, Tressa Webb, Vice President Fidelity Investments, gave our students a little insight into what each department manages and how she likes learning new things everyday at her job. Click on the video above.
Merrimack High School visits Fidelity Investments
WELCOME AND OFFICE TOUR
Students from Merrimack High School, located in New Hampshire, visited one of the thirteen U.S Fidelity Investments regional offices. There are over 5,000 employees at this office. Last year, our Dallas RTSWS students got to visit the Westlake, TX Fidelity campus.  
The students were warmly welcomed by Fidelity Investments executives. They started the day hearing about Fidelity Investment's internal initiatives to get more women into financial fields and then were whisked off to division tours and department huddles. 
Office tours included visits to the:
Bond and Money Market Trading Floor 

Work Solutions Site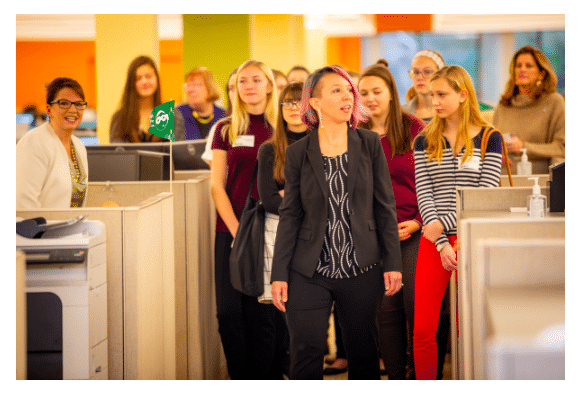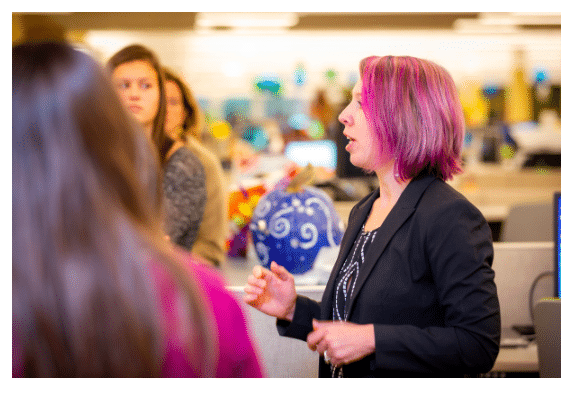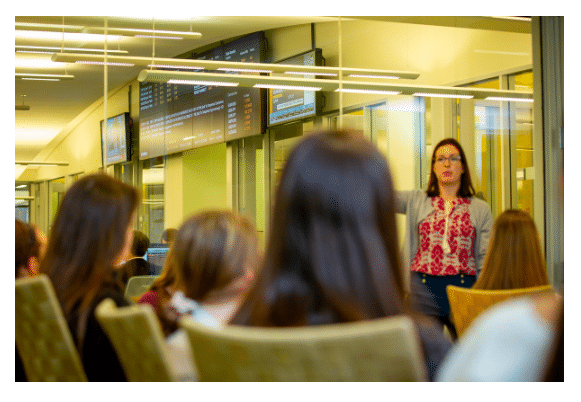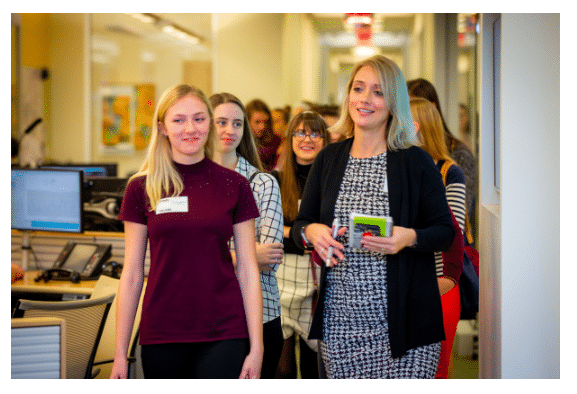 PANEL DISCUSSION
The students then participated in a panel discussion about the various U.S. locations and divisions of Fidelity Investments, job opportunities, day in the life stories, college majors/minors and career paths. 
Panelists included (l to r)
Maura K. Cunningham, Founder of RTSWS (Moderator)

Catriona Martin, Portfolio Manager, Fidelity Investments

Lisa Magnuson, Manager, Diversity & Inclusion Programs, Fidelity Investments

Kathleen McQuiggan, Wealth Advisor, Artemis Financial Advisors & CFP Board Special Advisor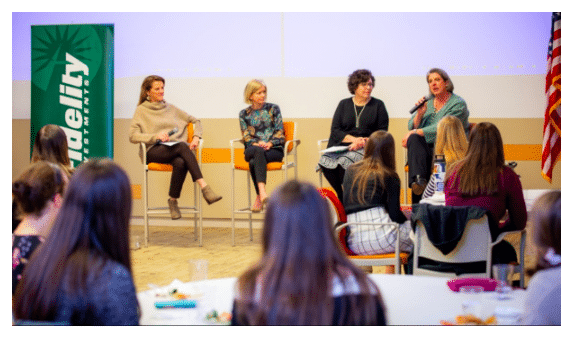 3 Components to RTSWS Academic Year-Long Program 
RTSWS students learn finance for a full academic year 
Fall- Five classroom hands-on workshops led by female financial professionals


Fall – Wall Street Experience Field Trip at the end of the fall semester 

Spring – Mentor/Protege program held during the spring semester, January through April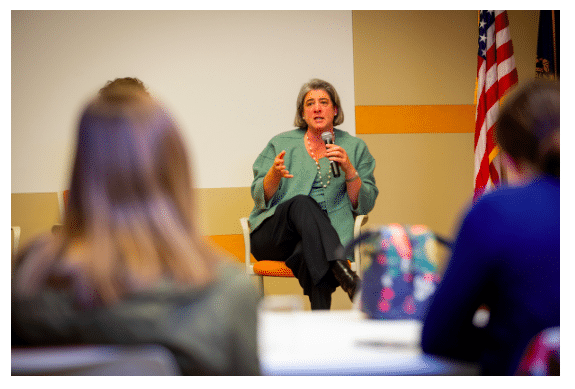 Special Advisor on Gender Diversity for the CFP Board, Kathleen McQuiggan, came up from Boston to share her career insights with our students
---
CFP BOARD
Shout out to the CFP Board in getting the word out about the volunteer opportunities that are available with RTSWS. RTSWS has been partnering with the CFP Board since 2016. We're both committed to getting more women into the financial services industry.
We are grateful to the CFP Board for promoting the skills based volunteer opportunities that RTSWS has across the thirteen U.S. cities we serve.
Let us know if you have any interest in volunteering as a mentor or instructor to the next generation of financiers by clicking here.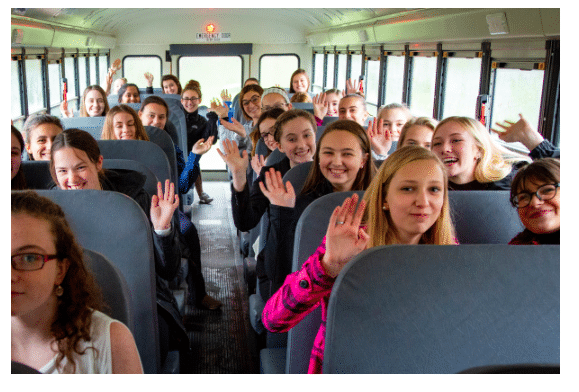 Student Comments
"I enrolled in Rock the Street, Wall Street because my friend talked to me about it in class one day, and I was really inspired by the opportunity to see women in finance and business, and the mentorship opportunities, and to be able to look up to these women in high level roles. It's a good opportunity for me to learn more about this field, and see if that's something that I want to go in to… 
In a lot of ways, especially with stuff that we've learned in the program, women are less involved in the STEM fields and things relating to finance, so any way that we can kind of get ahead and educate ourselves to handle our money the best way possible, I think is so important. And to fight any kind of stigma or boundaries that come with being women, I think we should be able to handle ourselves and be able to take care of money in our own way."                  
  – Cassie Child, Merrimack HS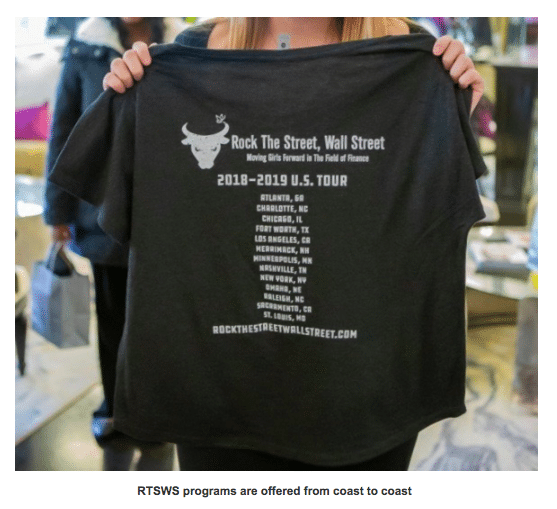 Thanks Fidelity Investments!
You can't see them, but our students are totally doing a happy dance.