Skills Based Volunteerism
While we normally focus our newsletters on our students and the strides they're making in coming closer to the world of finance, today, we'd like to put a spotlight on two of our volunteers at Broadridge. These two women, Michelle Jackson and Theresa Harvin, are change agents for their organization and in their local communities as they bring corporate sponsored skills based volunteerism to one of their local high schools in New York City.
MICHELLE JACKSON, MANAGING DIRECTOR, DIGITAL SOLUTIONS, BROADRIDGE
Click the video and listen in as Michelle shares her thoughts on how volunteering with RTSWS has made her think more about what she does inside her own organization on grooming young women for leadership positions. You'll also hear how she's doing her part to demystify numbers, math and finance to get more girls financially independent and into the financial services industry.
Field Trip to NASDAQ Offices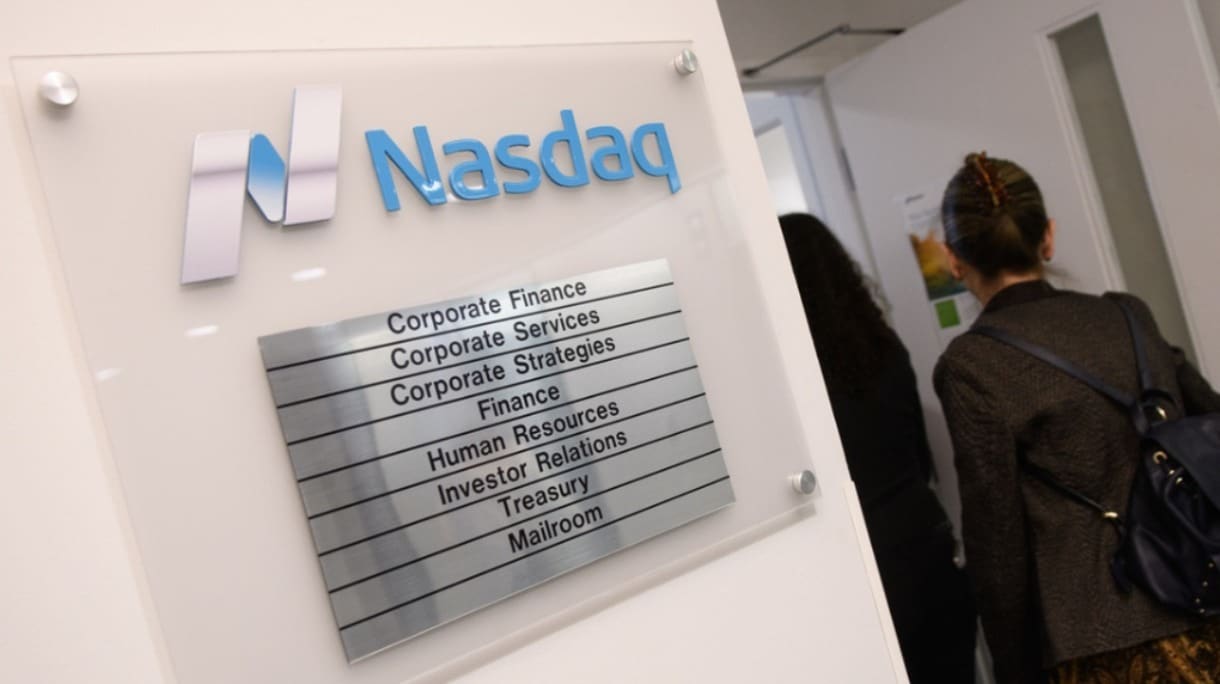 Broadridge has sponsored the RTSWS program at Baruch College Campus High School for the past two years. The second component of the year long program saw the girls head downtown to the Nasdaq offices in lower Manhattan. There, they learned FIRST HAND about the business of Nasdaq, global equity markets, investment careers, fintech careers and recommended college paths. They took a tour of the offices, listened in to a panel discussion with female financial professionals and participated in a lightening round Q & A session.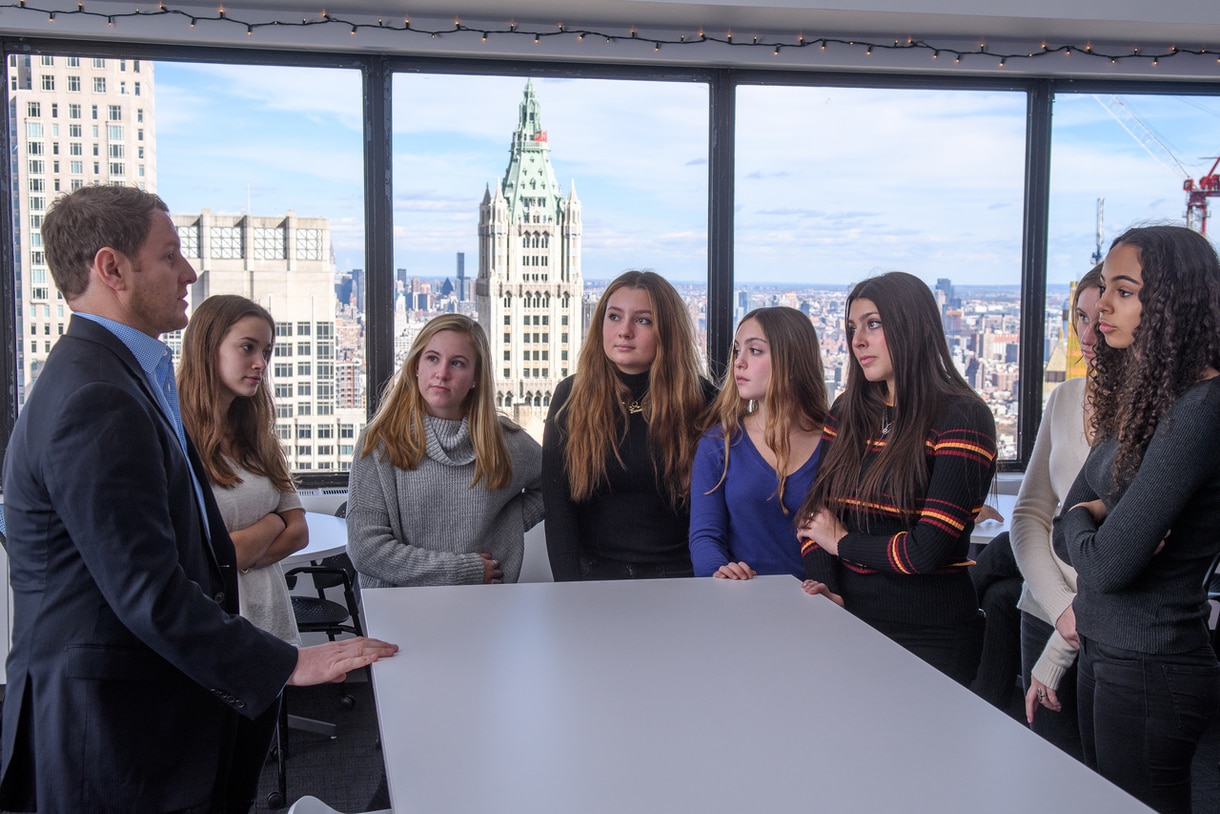 Field Trip to NASDAQ – Volunteers
Some of those from both Broadridge and Nasdaq who shed light on the importance of investing, their workday lives and career paths included:
Supriya Jha, Global Head of Diversity and Inclusion, Nasdaq

Meg Modic, Director, Capital Markets Group, Nasdaq


Marisa Benoit, Financial Planning & Analysis Senior Specialist, Nasdaq

Deborah Bussiere, Global CMO, Broadridge Solutions

Rebecca Cameron, Vice President Strategic Planning, Nasdaq

Michelle Jackson, Managing Director Digital Solutions, Broadridge Solutions

Lee Anne Milhiser, Head Global Enterprise Risk Management, Nasdaq

Daisy Pitre Sneed, Director Consolidations, Nasdaq

May Yu, U.S. Regulatory Compliance, Nasdaq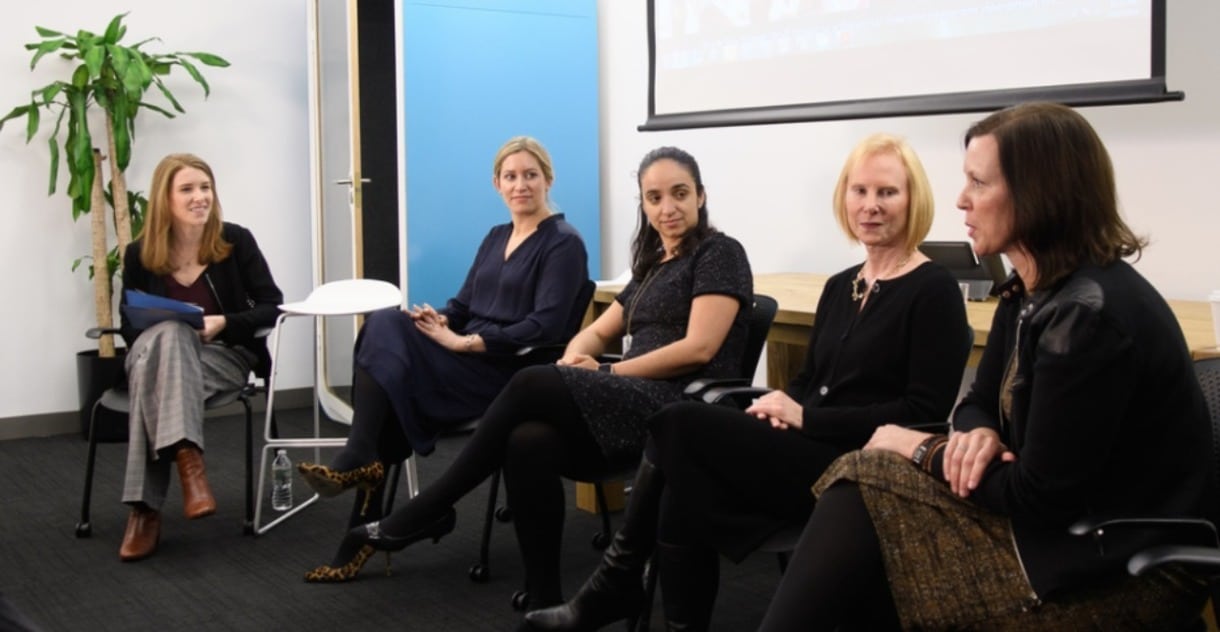 Thank you, Nasdaq for inviting our students into your exciting atmosphere and sharing your global perspectives with them.
MARSELA DOKO, 16, JUNIOR, BARUCH COLLEGE HS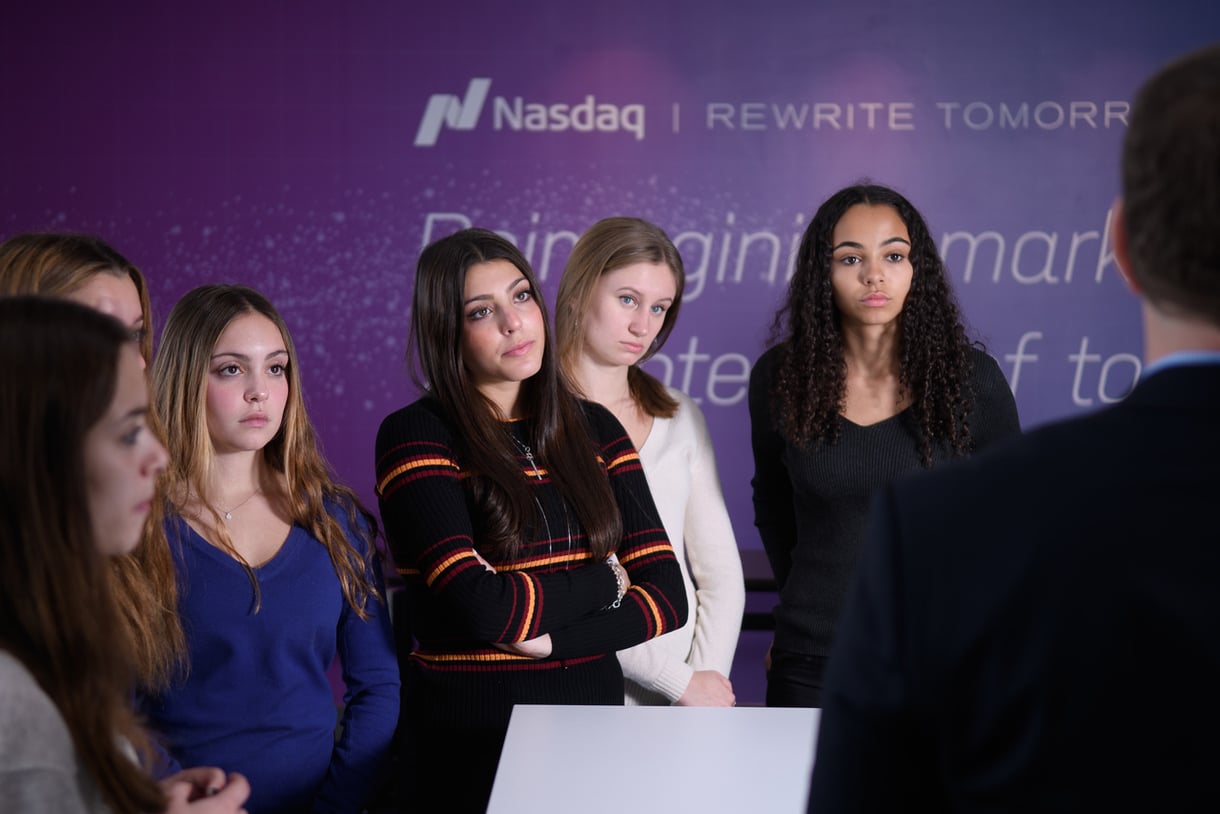 "This program has helped me view math in a different way because it has showed me that it is not so black and white…. RTSWS helped me take a deeper dive into business and finance and made me realize that there are many specific careers within them."
THERESA HARVIN, DIRECTOR BUSINESS MARKETING, INVESTOR COMMUNICATION SOLUTIONS, BROADRIDGE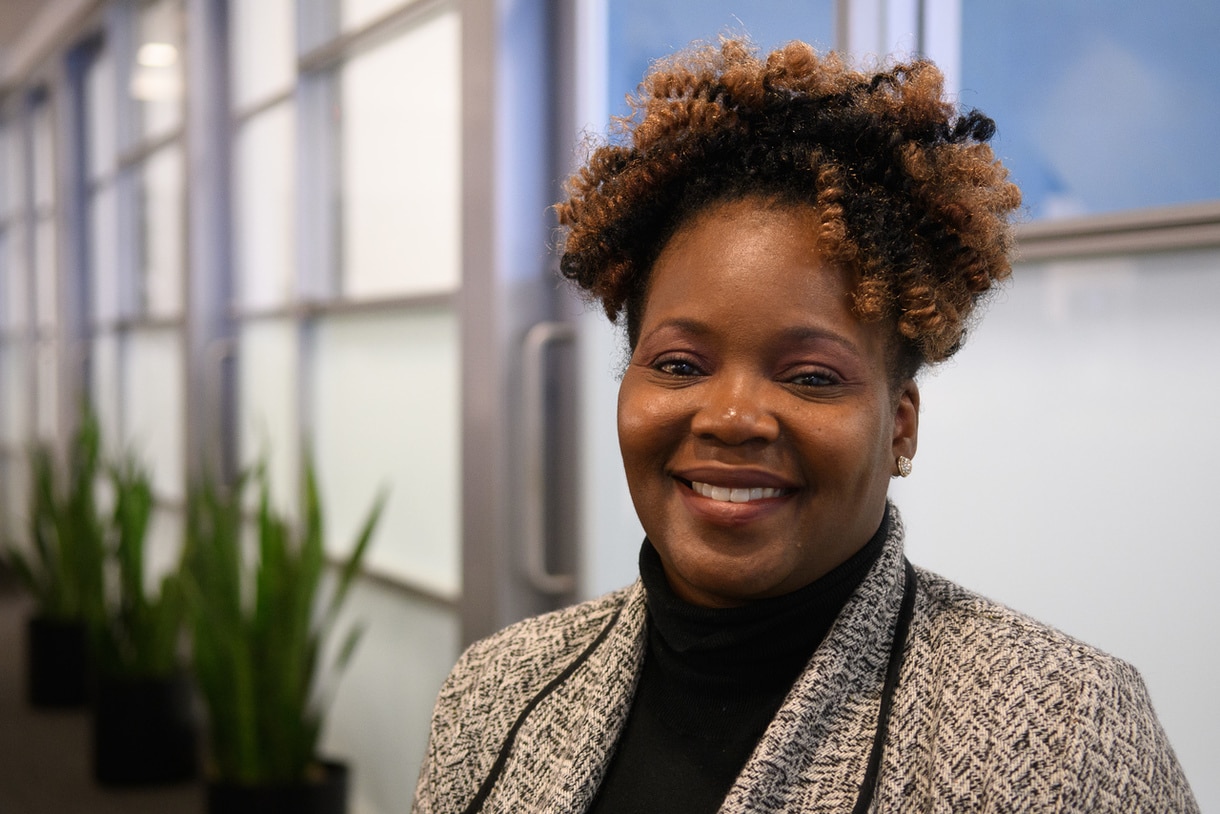 Lead Broadridge Volunteer
Theresa s

hares why she stepped forward with RTSWS
"It's been a great experience! We've been working with RTSWS for two years now and the volunteers get a lot out of it, as much as the students do, so it has been a fantastic experience for us as a company and as individuals working with these young women."
"Standout moments from the RTSWS program include:
The field trip with the students to Nasdaq – to see the RTSWS class work in action in a business setting. It's enlightening to see it through their eyes – the questions that they ask. 
Some of the girls at Baruch participated in the program last year and have come back this year and even recommend other students to the program. 
The leadership skills I've seen grow over the time since we first met our students, has included their increasing degree of comfort to ask more questions and be more inquisitive about financial services and really digging into learning more about those opportunities."
Thank you, Broadridge for igniting girls' interest in finance in your community.