Change Not Happening Fast Enough At Your Office?
JOIN US!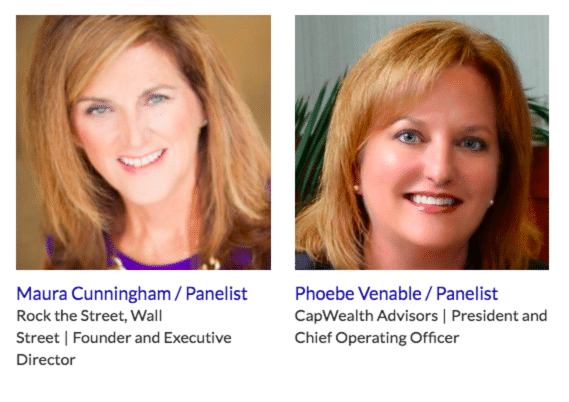 Mark Your Calendars!
Don't sit on the sidelines, get involved. Join CFA Society Nashville for an in-depth panel discussion on "Diversity in Finance" with RTSWS Founder Maura Cunningham. 
WHO: CEOs, VPs, Portfolio Managers, Treasurers, Finance Directors, Financial Advisors, Analysts, University Professors, CFA and FP&A Professionals are invited.

WHAT: CFA Nashville luncheon, panel discussion and Q&A session
WHEN: Wednesday, August 22, 2018 from 11:30 a.m. to 1 p.m. 
Deadline to register is Thursday, August 16.
Event is FREE for CFA Members, $30 for public.
Questions which will be fielded include:
Can you tell us a bit about how you make the case for gender diversity in your organization?

What do you think are the most effective ways to make this case, or what strategies do you see as key for developing diverse teams?

What successes have you or your organization had thus far? 
---
And coming next month …
Founder Maura Cunningham will be interviewed by Nasdaq Sept. 6 at noon in their Times Square studios for their Corporate Social Responsibility Sustainability Series.

Watch on Facebook Live or bookmark this link for the recording.