For the third year running, employees from TD Ameritrade's regional offices located in Ft. Worth,TX offered our students a multi-sensory experience and showed what it takes to work in the financial services field.
RTSWS students from V.R. Eaton High School and Byron Nelson High School traveled to the TD Ameritrade offices for this year's field trip and met the women working there – women in technology, client services, investment consulting, brokerage operations and critical roles for its institutional business. The fall semester capstone field trip helps students link the RTSWS classroom financial projects to the real world.
Here's what they did:
Toured departments

Participated in team huddles with TD Ameritrade staff members

Took part in a "Dream Big" presentation 
Our students saw what it's like to work in an innovative financial environment. With TDA's recent acquisition of Scottrade, everyone in the office is working on all cylinders and the students could feel the excitement in the air. 
Coming this spring, TD Ameritrade professionals will mentor the girls and bring more of the resources of the financial community to the each student's individual learning experience.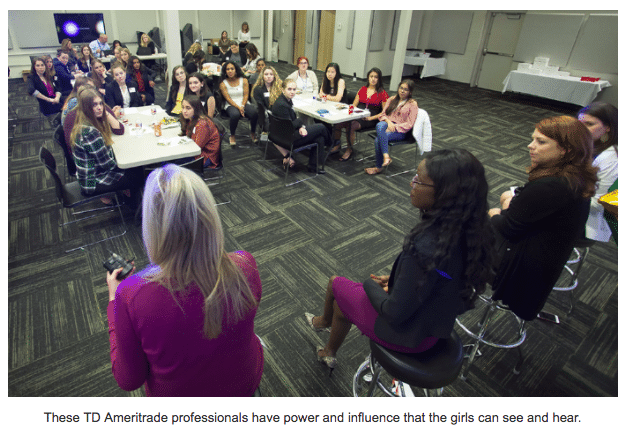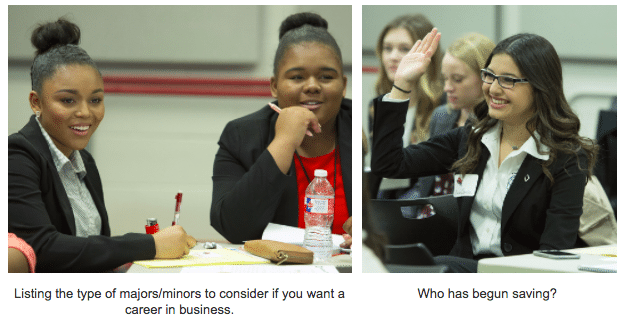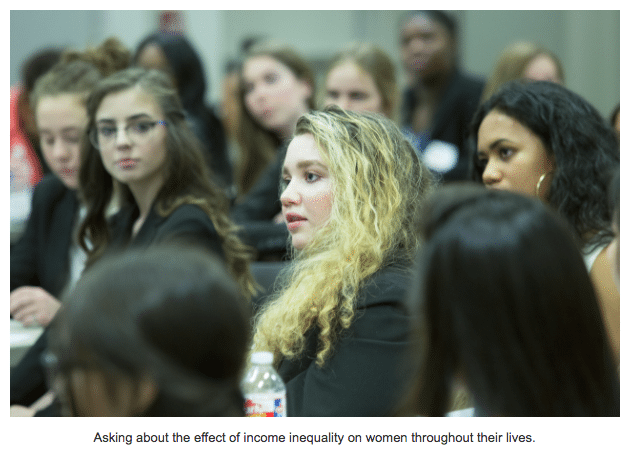 What high school teachers are saying about RTSWS
"Absolutely Amazing"
"The program, for me as a teacher, is another way for to open up doors for my students. They are exposed to dozens of women who are coming from diverse backgrounds, and ended up in the financial services industry. They can learn from these women (about how to save and invest and careers). They can glean from the pearls of wisdom they're receiving from the women, and they can use those to help plan for their own future."
"The program has been absolutely amazing! The volunteers who come into the school and work with the girls are very knowledgeable, they're understanding and they're empathetic. They really reached out and developed relationships with my students which is the reason why we have 27 of them here today."     
Stay tuned for more from our champion school teachers, volunteers and students!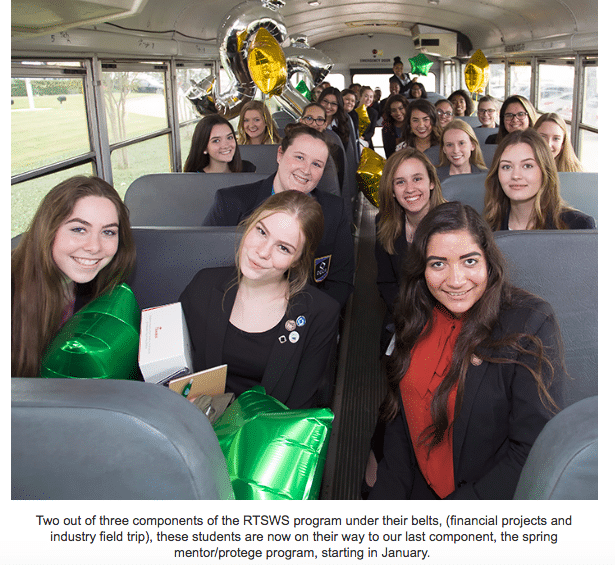 Rock The Street, Wall Street is a financial literacy program designed to correct income inequality and spark the interest of high school girls into careers of finance. 

Thank you TD Ameritrade for your support over the years. 
You are what making a difference looks like!