WE'RE FEELIN' OLYMPIAN, TOO!
STATS ON OUR LATEST LAUNCH IN CHARLOTTE, NC
WHO: CORPORATE PARTNERS – LPL Financial and MFS Investment Management
AND WHO ELSE: HIGH SCHOOL PARTNER- South Mecklenburg HS
WHAT: MOST SUCCESSFUL RTSWS INAUGURAL LAUNCH AT A NEW SCHOOL!
WHERE: CHARLOTTE, NORTH CAROLINA
WHEN: FALL AND SPRING SEMESTERS, 2017/2018
# OF FALL STUDENTS – 55 STUDENTS – OUR MOST EVER AT ONE SCHOOL! 

# OF SPRING PROTEGES – 

41 STUDENTS – OUR MOST EVER AT ONE SCHOOL!
# OF VOLS – 41 LPL VOLUNTEER MENTORS – OUR MOST EVER AT ONE CORPORATION!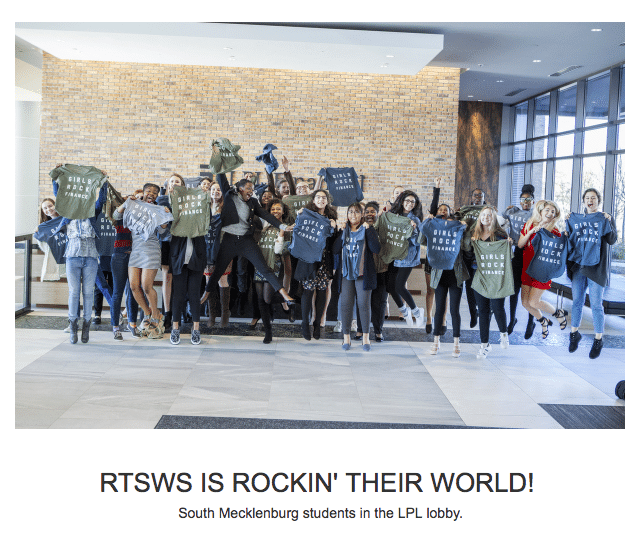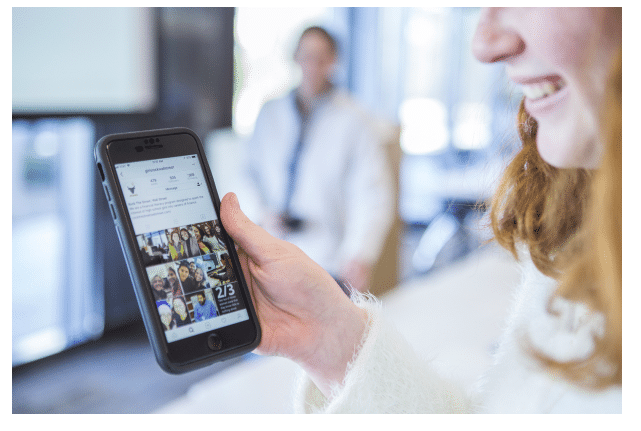 Changing the Perception of Finance
Students from South Mecklenburg High School in Charlotte, NC  rocketed over to the East Coast corporate offices of LPL Financial – the largest independent Broker-Dealer in the US – for their RTSWS field trip and met more women of LPL. The field trip capped off five weeks of financial "hands on" projects led by LPL female fiancial professionals. During the field trip, the pros spoke of their own college and career trajectories and about getting on the right pathway early in life with their personal finances.
Cheryl L. Vanosdall, Teacher and Math Academic Facilitator at South Mecklenburg said, "The girls talked about the field trip the entire way back to school on the bus and then to their teachers once they returned. I had a teacher stop by my office at the end of the day and asked me how the field trip went. As I was telling her all about it, she said, "I know. A couple of the girls came back to my class when you returned and told me everything with such enthusiasm and excitement."
#FinanceRocks!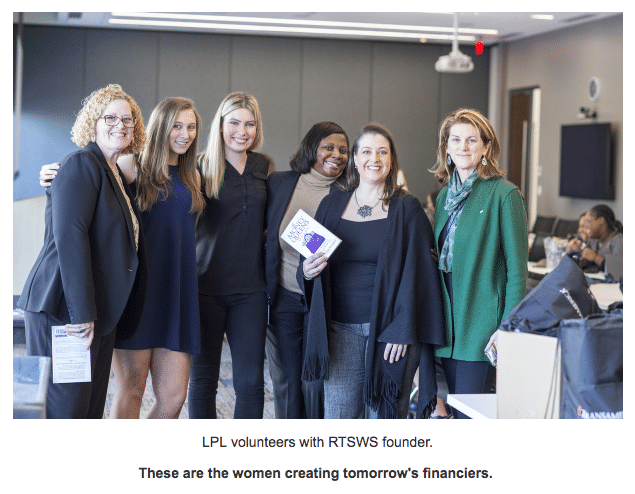 RTSWS provides access to valuable skills and programs that  dramatically change family trajectories in one generation. 
That's the POWER of being financially literate.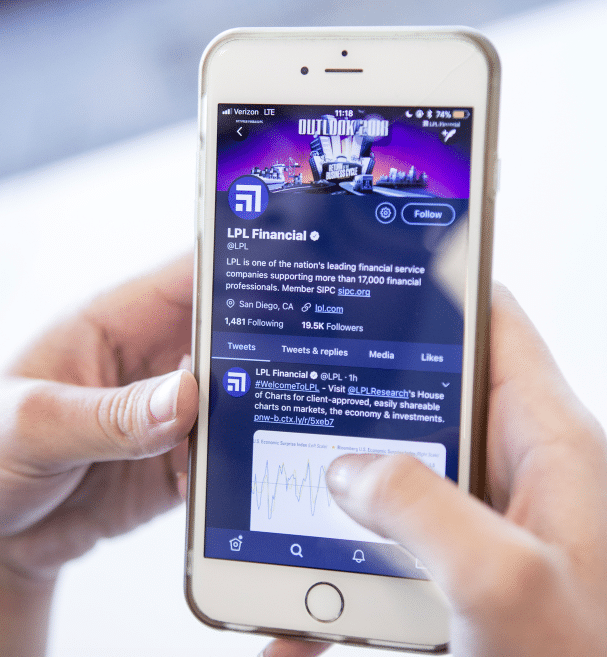 Charged. Inspired. Grateful.
That's how your generosity makes our students feel.
Thank you, LPL and MFS!

RELEASE YOUR INNER FINANCIER.

 
FUND TOMORROW'S ECONOMIC LEADERS.