Happy National Women's History Month!
It was Abigail Adams who once said that if we were meant "to have heroes, statesmen and philosophers, we should have learned women." Abigail knew that by raising up educated women the world would be a much better place and her sentiments are echoed today in the work that Rock The Street, Wall Street is doing.
Despite her husband's advice to invest in farm land, Abigail Adams, who became one of the earliest documented female investors, trusted her own instincts which brought a much higher return on their investments. She was also a champion for women's education and frequently urged her husband to "remember the ladies."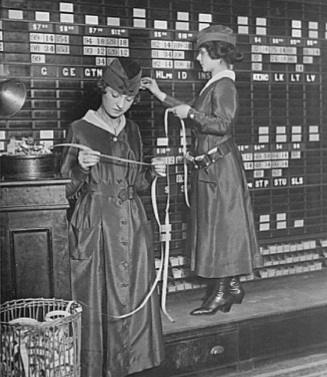 While we are making incredible advances in building up more women to enter the field, there is still so much work to be done, and as we enter into National Women's History Month it is important to recognize those who paved the way early on in the fight.
Long before the Wolf of Wall Street, there was the Witch of Wall Street. Hetty Green was considered one of the first female Wall Street tycoons and quite possibly the richest woman in the world during the Gilded Age. At a young age, she was given the opportunity to learn about finances from her father. She was a shrewed business woman who developed her own investment strategy, turning her small fortune into a massive one. She favored real estate and railroads and always kept substantial cash reserves; her style was conservative, but effective.
Isabel Benham usually donned her signature pearls and was named as the first female partner of a Wall Street bond firm according to the Museum of American Finance in NYC. During her college years at Bryn Mawr, she was constantly told to pursue something other than finance and encouraged to go home and become a mother. The battle to find her place on Wall Street was an uphill one, but nethertheless she persisted. She was a fierce competitor and stood out amongst a sea of men.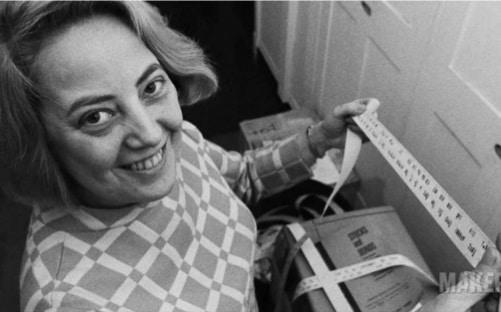 The title of "First Woman of Finance" is handed to Muriel "Mickie" Seibert, who was the first woman to own a seat on the NYSE and was also the first woman to head up one of the NYSE's member firms. From Bloomberg: "According to Siebert, her NYSE member badge was the most expensive piece of jewelry she ever bought (at $445,000), and it was also the hardest earned. She had been turned down by nine prospective sponsors before finding the two she needed to endorse her application." Source: Bloomberg
Sallie Krawcheck has noted that she is "really putting her life towards helping women invest, and there's a circular reference here because if women can invest and give themselves the opportunity to earn higher returns, they can start those businesses. They can go to work with a little more confidence to ask for that promotion, to ask for the new assignment, etc." Founder of the Ellevate Network, Krawcheck got her start on Wall Street in 1987 and has since held many executive roles.
Her accolades include: being named Fortune magazine's "Most Powerful Women" in business between 2002 and 2009, recognized as one of Time magazine's "Global Business Influential" in 2002, named by Fortune magazine in 2003 as the "Most Influential Person Under the Age of 40," listed as No. 6 for the "World's 100 Most Powerful Women" in 2006 by Forbes magazine, honored with CNBC's "Business Leader of the Future Award" in 2007 and in 2009, U.S. Banker ranked her first on its list of "25 Women to Watch." Source: Business Insider
While there is a lot more work to accomplish, a lot of work has been done to help pave the way for future generations of women to rise in the ranks. To all the women who have come before, we thank you for the dedication you have shown to our profession.